Metropolitan Trails: A New Generation of Public Space in Marseille and Beyond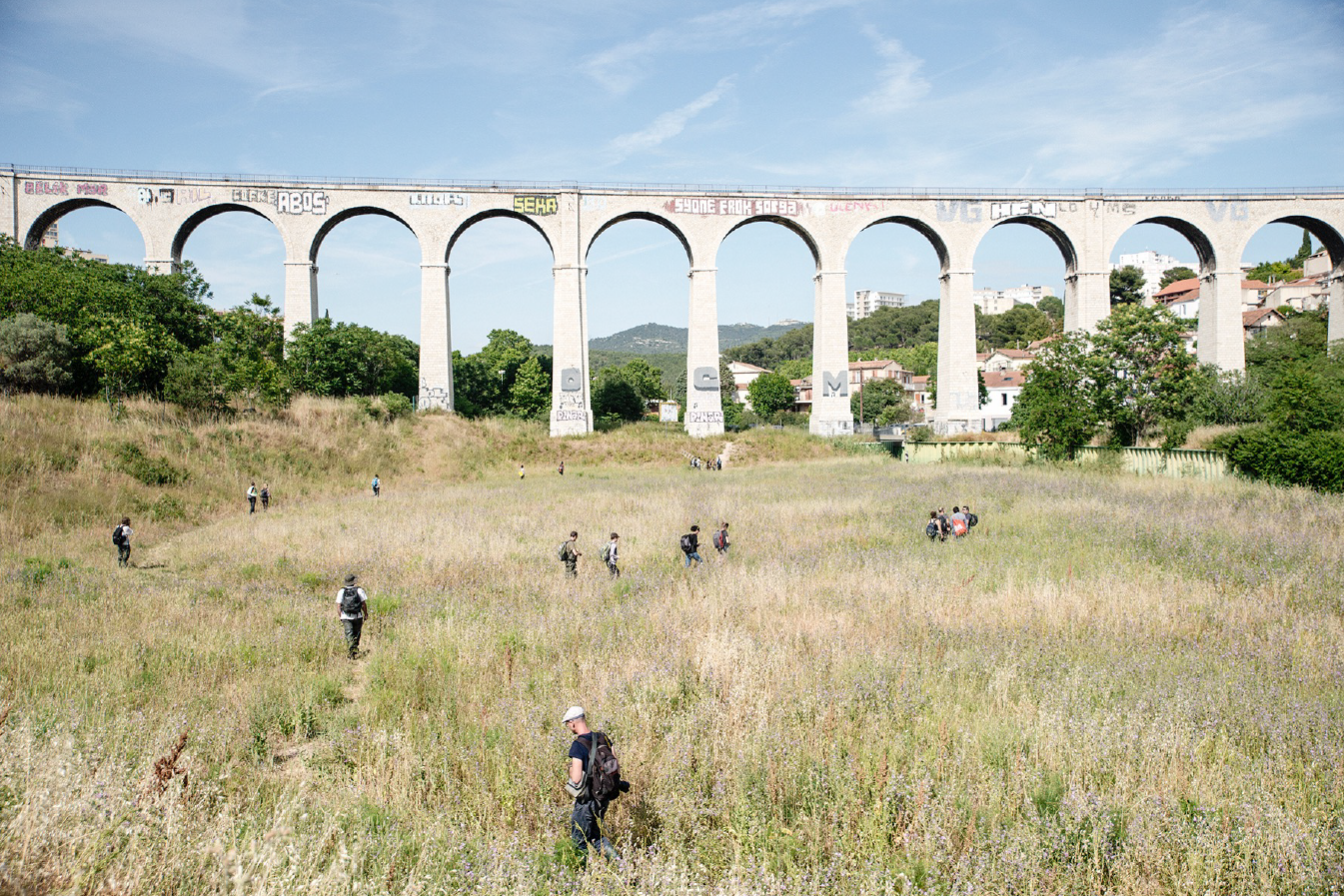 College of Design Auditorium, Georgia Institute of Technology
245 4th St NW
Atlanta, GA, US 30332
October 5, 2022 | 3pm
"One of the lasting legacies of Marseille's stint as European Capital of Culture in 2013 is this long-distance trail around southern Provence. The semi-urban trail takes the shape of a giant figure-of-eight—also intended to represent the symbol for infinity—and has been designed as a work of art in its own right." NATIONAL GEOGRAPHIC 'BEST NEW TRAIL' (2014)
Metropolitan Trails are a new kind of collective experience that unfolds in space over time. These social platforms are designed to reconnect us to our living territories, and to include inhabitants and experts to a vital conversation on post-petroleum cities. Metropolitan Trails are an international urban innovation, born in Marseille with the GR2013, the first metropolitan trail in the world. In this talk, Architect and Project coordinator of "Bureau des guides" in Marseille, Alexandre Field will tell "some stories from a trail". From the design of a metropolitan trail in France – at the time when Marseille was the European Capital of Culture in 2013 – to the experimentations of its "Bureau des guides" till today, the GR2013 can be seen as a cultural hiking path, an open air theater, an outdoor school, grass-root cultural centres, open-air schools—but above all an extraordinary way to tell the stories of the territory and its inhabitants.
Alexandre Field is an associate professor at the National Superior School of Architecture of Marseille (ENAM, Ecole nationale supérieure d'architecture de Marseille).  Aside of is activity as a professor and researcher, he founded and manages different cultural projects that propose a new way to appropriate territories such as the organization Le Bureau des Guides. Alexandre Field's work in the Bureau des Guides is situated at the intersection of cultural, urban and environmental issues and aims to rethink the city from an ecological and environmental perspective.
This talk is presented by the College of Design at Georgia Institute of Technology, Villa Albertine and France-Atlanta.
Designed in 2015 and first implemented in Chicago and San Francisco, CITY CITÉ is a transatlantic cooperation and exchange program on urban issues and city making, initiated by Villa Albertine, the cultural institution of the French Embassy in the US.
In 2022, CITY CITÉ comes to Atlanta for the first time on the occasion of the French Consulate's annual France-Atlanta program, Atlanta Design Festival and the City of Atlanta's ELEVATE festival. CITY CITÉ – Atlanta x Marseille 2022 aims to make a case for the role of culture in urban and social development, by creating a dialogue between cities of Atlanta and Marseille and inviting La Friche la Belle de Mai, a major institution in Marseille, at the forefront of cultural, social, environmental and urban innovation.
CITY CITÉ – Atlanta x Marseille 2022 is supported by the Institut français, Villa Albertine, The City of Atlanta Mayor's Office of Cultural Affairs and France-Atlanta.
Sign up to receive exclusive news and updates