Albertine Dance Season 2023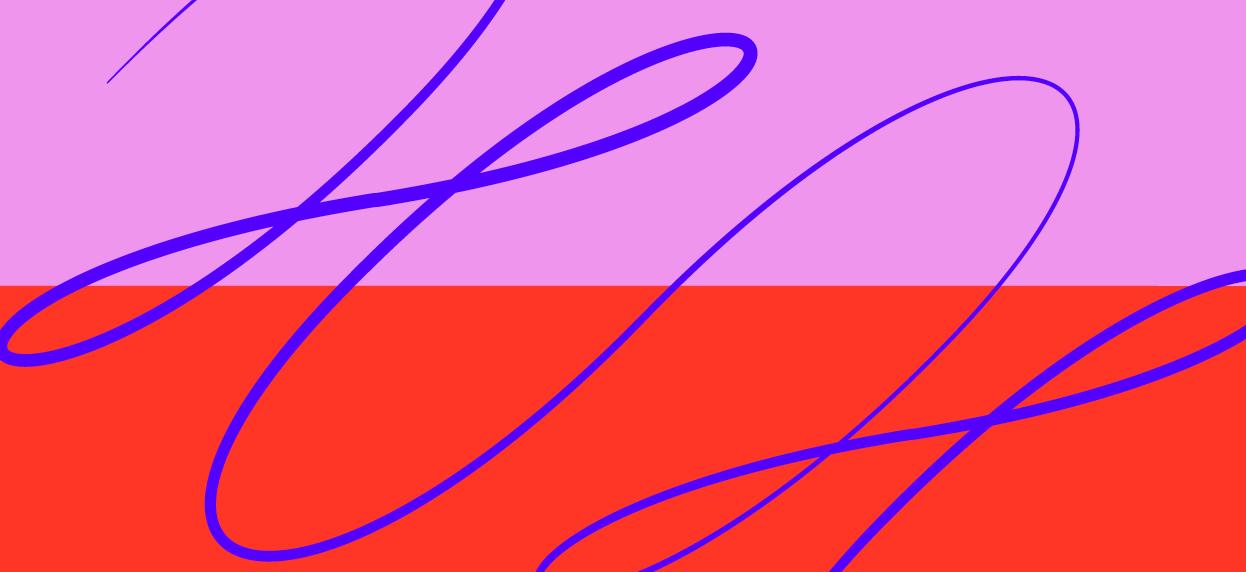 January 2 - December 31, 2023
A year-long celebration of the art of dance from inception to performance.
For many years, international dance exchange between France and the United States has been thriving. The ability to cultivate new relationships and reinforce dynamic cooperation among individuals and institutions across the Atlantic has nurtured and given rise to a new generation of artists and choreographers. Mutual artistic influences have created a more inclusive and diverse dance scene.  To continue the momentum, Villa Albertine, the new French institution for arts and ideas in the United States organizes a Dance Season in 2023 to reflect on the evolution of dance in a post pandemic world and to encourage a new generation of dancers and choreographers.
Albertine Dance Season includes: a program of residencies, dance companies on tour, a program of panels and talks, and a professional symposium. Click here for more details.
Schedule of Events 
October 19 – December 14 | Dance Reflections by Van Cleef & Arpels Festival
Dance Reflections by Van Cleef & Arpels Festival, curated by Serge Laurent, a city-wide festival in partnership with prestigious institutions featuring Lucinda Childs and Lyon Opera Ballet, (LA)HORDE-Ballet National de Marseille, Gisèle Vienne, Dorothée Munyaneza, Rachid Ouramdane with acrobats from Cie XY and Nathan Paulin, Boris Charmatz, Dimitri Chamblas and Kim Gordon, Ola Maciejewska.
All the details of the program here
November 30 – December 10 | Performance
Unisson, Rush,  Distances, and Tumble by Ashley Chen – Compagnie Kashyl, and  screening of the Compagnie Kashyl's recent film Outside Flow. At La Mama Theater, New York, NY (Thursdays – Saturdays at 7pm and Sundays at 2pm).
December 5 | Dance Assembly: A Conversation Series
Afrofuturism and Ecological Justice in French West Indies' Contemporary Dance with performance artists Marlène Myrtil, Myriam Soulanges, and Fana Fraser; and moderator Audrey Célestine.  At Villa Albertine Headquarters.
December 8 – 9 | Chaillot Experience #3
A week-end of performances, films, installations, concerts, DJs with artists and scholars, among them, Villa Albertine 2023 residents.  The 2-day event, a partnership between Chaillot-Théâtre National de la Danse and Villa Albertine, will highlight common inspirations, influences and differences.  Details of the program will be announced in the upcoming days. Check here
Past Events
March 23-26 | Performance
Ombres Portées by Raphaëlle Boitel – Compagnie L'Oublié(e) at Peak Performances in Montclair, New Jersey
March 30 – April 2 | Performance
Ombres Portées by Raphaëlle Boitel – Compagnie L'Oublié(e) at ArtsEmerson in Boston, Massachusetts
March 31 – April 1 | Film & Talk
Masterclasses with Léna Blou – Screening of Sô Ava and Q&A with Smaïl Kanouté as part of the Tekrema Festival Dance Forever, in New Orleans, Louisiana
April 6 | 6PM ET | Dance Assembly: A Conversation Series
Black Archives Dancing with Jay Pather, Nelisiwe Xaba, and nora chipaumire
Moderated by Candace Thompson-Zachery
Screening of the dance film La Visite (2020) directed by Tommy Pascal with the choreographer and dancer Wanjiru Kamuyu
April 6 | Performance
Ombres Portées by Raphaëlle Boitel – Compagnie L'Oublié(e) at Williams Center Lafayette College in Easton, Pennsylvania
April 13 | 5PM ET | Talk
Lena Blou – Public talk and performance at Slippage Lab
April 16 | 12PM – 2PM ET | Talk
Amala Dianor, Grégoire Korganow and Haytham Nawar –  Public talk and screening of the film "Nioun Rec" (Dianor/Korganow) at Atlanta Contemporary in Atlanta, Georgia
Register here
April 18 | 12:30PM – 1:45PM ET | Talk 
Masterclass of Amala Dianor with Marsha Barski – Dance Department, Kennesaw State University, Atlanta, Georgia
April 21 & 22 | Dance Assembly: A Conversation Series 
"This concerns all of us." A Somatics of (Political) Agitation.
An online conversation between Miguel Gutierrez and Emma Bigé, as part of Skirball's Office Hours
April 21 & 22 | 7:30PM ET | Performance
Cela nous concerne tous (This Concerns All of Us) by Miguel Gutierrez, and Four for Walls by Petter Jacobsson and Thomas Caley, with music performed live by Vanessa Wagner – CCN Ballet de Lorraine at NYU Skirball
Performance on April 21 will be followed by a Post Show Discussion with choreographers Petter Jacobsson, Thomas Caley, and Miguel Gutierrez
May 24 | 6:30PM ET | Dance Assembly: A Conversation Series
Transformations: A partial history of Hip Hop Dance across France and the U.S. 
Céline Gallet, Linda Hayford, and Saïdo Lehlouh from the collective FAIR-E (Centre Chorégraphique National, Rennes) in conversation with Tatiana Desardouin, Rokafella, and Caleaf Sellers, moderated by Martha Diaz, Founder and Executive Director, Hip Hop Education Center.
The exchange will include video interviews of France-based performers Walid Boumhani, Nacéra AKA B-girl Hurricane, Lumi Sow and Massangila "Yugson" Lumengo conducted by Jimmy Yudat.
May 27 – June 9 | Emmanuelle Huynh & Jocelyn Cottencin
Second residency for the development of Portrait of the city of Houston
by choreographer Emmanuelle Huynh and filmmaker-videomaker Jocelyn Cottencin at DiverseWorks, Houston, TX. Performance-installation planned in October/early November at DiverseWorks, Houston.
August 14 | 7:30 PM ET | Performance
Chez Bushwick's Artist-In-Residence (AIR) Program will present Habitus by Nidal Abdo and Collective Nafass as part of their creative residence at Chez Bushwick, August 1-20.
June 2 – September 8 | Film Festival
Films on the Green 2023, New York City's free outdoor French film festival, selection centered around the theme of Dance in Cinema, in partnership with NYC Parks 
August 21-24 & 28-31 | Workshop
Summer Workshop with Choreographer Thierry Thieû Niang at The Invisible Dog
August 23-27 | Performance
Pixel by Compagnie Käfig on tour at Jacob's Pillow Festival, a wondrous merging of virtuosic dance and technology created by Choreographer Mourad Merzouki in collaboration with Adrien Mondot and Claire Bardainne (Adrien M & Claire B)
August 25 | 8 PM | Performance
Habitus by Nidal Abdo and Collective Nafass at The Invisible Dog Art Center.
August 30 – September 1 | Performance
Pixel by Compagnie Käfig on tour at The Kennedy Center-Eisenhower Theater
September 6 – 7  | Performance
Pixel by Compagnie Käfig on tour at OZ Arts, Nashville, TN
September 9 | 7 PM ET | Performance
One by Thierry Thieu Niang at The Invisible Dog Arts Center
September 13 – 23 | Performance
Tour of An Immigrant's Story by Wanjiru Kamuyu: Princeton University, Seuls en Scène festival (September 13), NJ; PS21 (September 16), Chatham; and A disguised welcome… at The Chocolate Factory Theater, NY (September 22-23)
September 14 – 15 | Performance
Bouffées, Pode Ser, You're the one we love by Leïla Ka:  a collective work of three segments with connecting themes of self-discovery at the Sloan Performing Arts Center, University of Rochester, NY.
September 27 – October 5 | Performance
Four-city tour of Never Twenty One by Smaïl Kanouté on tour: FIAF – Crossing the Line (September 27), New York; PS21 (September 30), Chatham; MIFA (October 3), Holyoke, MA, and Duke University (October 5), Durham, NC.
October 13 – 28 | Performance
Tour of L'Onde by Nacera Belaza: Wesleyan University Center for the Arts, Middletown, CT (October 13 & October 14 with film screening and discussion part of Dance Assembly); REDCAT, Los Angeles, CA (October 19-21); Walker Art Center, Minneapolis, MN (October 27-28).
October 13 | 6:30 PM | Performance
O Samba do Crioulo Doido by Luiz de Abreu, danced by Calixto Neto. The performance will be  followed by a film and a talk (part of Dance Assembly) with Luiz de Abreu, Calixto Neto, Aimee Cox and André Lepecki at New York University – Jack Crystal Theater at Tisch School of the Arts.  RSVP here
October 13-14 | Performance
L'Etang by Gisèle Vienne with Adèle Haenel & Julie Shanahan at PS21, Chatham, NY.
October 18 | 6 PM | Dance Assembly: A Conversation Series
Monique Wittig's French-American Legacy with Adèle Haenel, Sande Zeig, Annabel L. Kim, and Noémie Solomon at Villa Albertine Headquarters. Click here to RSVP
October 26-27 | 10 AM-5 PM | Professional Symposium
Reciprocities: Making and Supporting Dance between France and the U.S. at Villa Albertine Headquarters. Thank you for attending: All the sessions of the symposium are available on Howlround Theatre Commons here
November 2, 3 & 4 | Performance
Mailles by Dorothée Munyaneza, a choral work celebrating the resilience of Afro-descendant women from around the world at REDCAT, Los Angeles, CA.
November 2 – 18 | Performance
Tour of takemehome by Dimitri Chamblas & Kim Gordon: Cine Bujazan, Tijuana, Mexico (November 5); REDCAT, Los Angeles, CA (November 8 & 9, 8:30PM); Fort Mason Center, San Francisco, CA (November 11, 7:30PM); NYU Skirball (November 17 & 18, 7:30PM)
November 7, 8 & 9 | Performance
Lands, Portrait of the City of Houston by Emmanuelle Huynh & Jocelyn Cottencin / Plateforme Múa -at DiverseWorks, Houston, TX.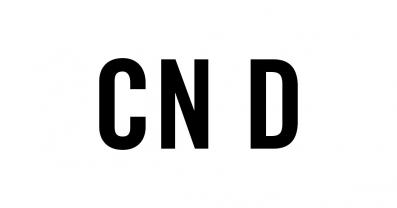 Centre national de la danse (CN D)
As a public establishment founded by the Ministry of Culture, the Centre national de la danse (National Dance Center) brings together all resources aimed at the sector of choreography and its publics in two places, in Pantin (in the Île-de-France region) and in Lyon (in the Auvergne-Rhône-Alpes region). It supports and trains professional dancers, promotes amateur practice, assists with research, conserves and distributes choreographic heritage, and supports the creation of choreographic works in all forms, while promoting a dialogue with other artistic fields.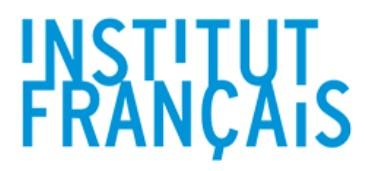 The Institut français is responsible for France's international cultural program. Supervised by both the Ministry for Europe and Foreign Affairs and by the Ministry of Culture, it promotes French culture abroad through cultural exchange initiatives. Operating in a space where the arts, intellectual exchange, cultural and social innovation, and linguistic partnerships interact and intersect, it is also responsible for promoting the French language and the sharing of works, artists, and ideas all over the world. The Institut français is one of Villa Albertine's main French partners.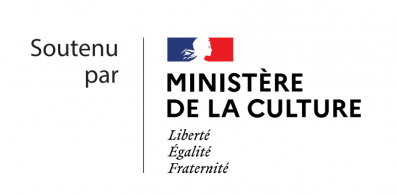 The French Ministry of Culture aims to make the major works of humanity— and especially those of France— accessible to the largest number of people possible. As such, it maintains a policy of conservation, of protection, and of development of all components of French cultural heritage. It promotes the creation of works of art and of the mind, and the development of art practices and education. It further contributes to cultural initiatives outside of France, and to initiatives relating to the establishment of French cultural programs throughout the world.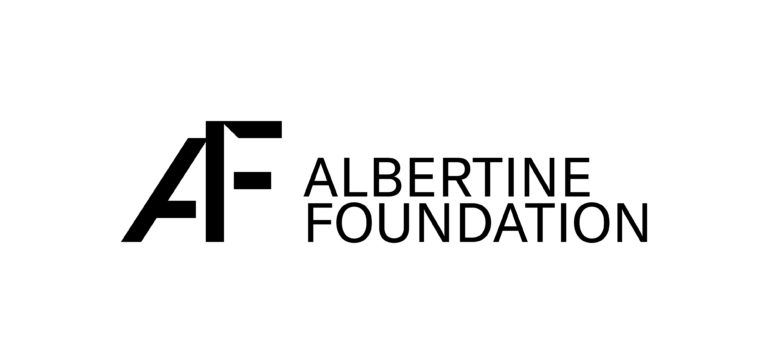 Previously known as FACE Foundation, Albertine Foundation is an American nonprofit organization dedicated to supporting French-American relations through innovative cultural and educational projects. In partnership with the Cultural Services of the French Embassy in the United States, Albertine Foundation promotes artistic, literary, and educational exchange and collaboration between creative professionals from both countries. With additional corporate, foundation, and individual support, Albertine Foundation administers grant programs in the performing and visual arts, cinema, translation, and secondary and higher education, while providing financial sponsorship to French-American festivals and other cultural initiatives. Albertine Foundation focuses on new and recent work of living artists and the promotion of bilingualism and the French language.

Ardian is a world-leading private investment house, managing or advising $150bn of assets on behalf of more than 1,400 clients globally. Our broad expertise, spanning Private Equity, Real Assets and Credit, enables us to offer a wide range of investment opportunities and respond flexibly to our clients' differing needs. Through Ardian Customized Solutions we create bespoke portfolios that allow institutional clients to specify the precise mix of assets they require and to gain access to funds managed by leading third-party sponsors. Private Wealth Solutions offers dedicated services and access solutions for private banks, family offices and private institutional investors worldwide. Ardian is majority-owned by its employees and places great emphasis on developing its people and fostering a collaborative culture based on collective intelligence. Our1,000+ employees, spread across 16 offices in Europe, the Americas, Asia and Middle East are strongly committed to the principles of Responsible Investment and are determined to make finance a force for good in society. Our goal is to deliver excellent investment performance combined with high ethical standards and social responsibility.
At Ardian we invest all of ourselves in building companies that last.
Sign up to receive exclusive news and updates