Afrofuturism and Ecological Justice in French West Indies' Contemporary Dance 
Villa Albertine Headquarters
972 Fifth Avenue
Manhattan , 10075
December 5, 2023 | 6 PM
With performance artists Marlène Myrtil, Myriam Soulanges, and Fana Fraser. Moderation by Audrey Celestine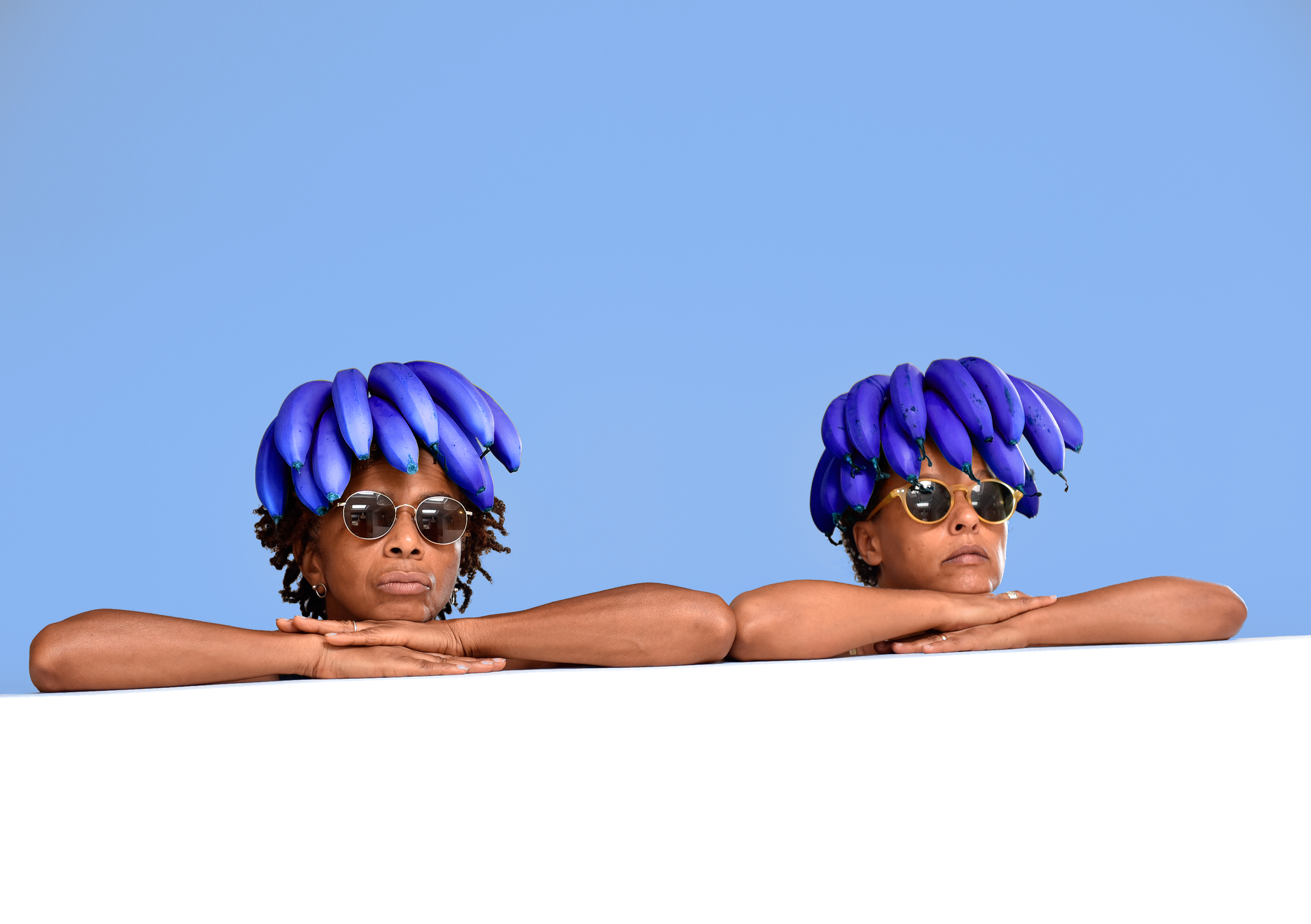 In this public conversation at Villa Albertine Headquarters, New York, in partnership with Movement Research, three interdisciplinary artists – Marlène Myrtil, Myriam Soulanges and Fana Fraser – from Guadeloupe, Martinique, and Trinidad discuss how choreographic practices can reroute the colonial legacies and toxicities inscribed in soils and onto bodies. It follows a residency period in New York City in which Myrtil and Soulanges continue to develop their forthcoming piece, Tropique du képone, with Fraser as choreographic advisor. Together, they speculate on the ways in which West Indies art- and dance-making can build a victorious future – an horizon infused with gestures of trust, healing, and fugitivity.
The talk is the last part of Dance Assembly: A Conversation Series read here
About the speakers
Fana Fraser is an interdisciplinary artist, director, performer, educator, and full spectrum doula. Her creative work harnesses dance, experimental theater, sound, and visual design to frame narratives of eroticism, power, and compassion. She is a Fall 2023 artist in residence at The Watermill Center; a 2023-2024 Movement Research NYSCA Artist in Residence and Spring 2023 guest at Northeastern University – College of Media, Arts and Design. A 2021-22 Jerome Hill Artist Fellow in Dance and 2022 BAM (Brooklyn Academy of Music) Artist in Residence, Fana teaches as an adjunct professor at University of the Arts. Her work has been presented at venues including the New York Botanical Garden, Brooklyn Museum, Abrons Arts Center and BAAD!.
Marlène Myrtil is a teaching artist, dancer-choreographer of the Kaméléonite company based in Martinique. For 25 years, Marlène has been creating choreographic pieces – a total of 16 – exposing her profound view, poetry and political consideration of the Caribbean area. Cultural heritage, environmental and social issues in today's post-colonial world are the foundations of her research. Her artistic actions and initiatives aim at developing the notions of "Sharing and Community" "Education and Connections" "Transmission and Social Engagement" as well as "Orality and Anthropology."
In Guadeloupe, Myriam Soulanges has been developing her choreographic projects since 2010, creation of the Back Art Diffusion association. Her work finds its imprints in her story – "my body as a black woman" – and personal experiences. The testimony, as an act of resistance is integrated into her process of writing with the desire to grasp the complexity of identities and oppose denial. Sensitive to social inequalities and intersection oppressions, Myriam's reflections are based on the different types of cultural marginalities and ecological contexts
About the Moderator
Professor Audrey Célestine is a historian and social scientist whose work focuses on migration, memory, race and identity in France, the French Caribbean (Martinique, Guadeloupe) and the United States. Her first book, La Fabrique des Identités is a historical comparison of the collective trajectories of Puerto Ricans in New York and French Caribbeans in Paris since the mid-20th century. It was published in 2018 by Karthala and is currently being translated. She also published Une famille française. Des Antilles à Dunkerque en passant par l'Algérie (Textuel, 2018) on the impact of migration, exile, colonization, race and identity in the individual trajectories of 4 generations of an "ordinar" French family. Her latest book entitled Des Vies de Combat. Femmes, Noires et Libres, brings together portraits of Black women from the 19th to the 21st century.
This talk is a reflection about the creation of a new work by Marlène Myrtil and Myriam Soulanges Tropique du képone, a dance piece inspired by afrofuturism. In this work, the two choreographers focus on the urgent need to act and to disregard governmental policies in order to address the worrisome situation of the French West Indies islands, Martinique and Guadeloupe. As they wrote, "It is about building a victorious future for ourselves, which will bring trust and healing to our past and present struggles through the art of escaping."
The residency of Marlène Myrtil and Myriam Soulanges in New York is supported by DAC Guadeloupe, DAC Martinique, and Villa Albertine. The talk is supported by Villa Albertine as part of the Albertine Dance Season.
Special thanks to New York Live Arts and Movement Research.
Sign up to receive exclusive news and updates