Filmmaker (animation)
January–February 2023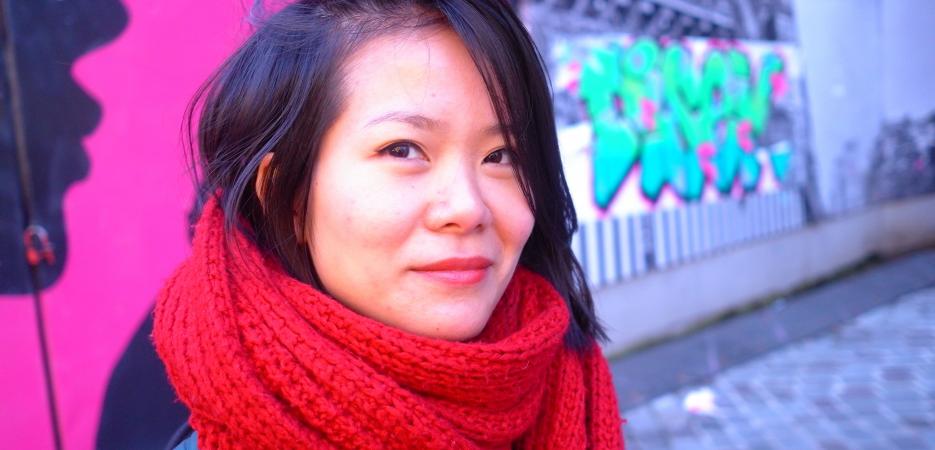 Los Angeles
San Francisco
"For this animated adaptation, I want the audience to feel immersed in the eclectic, electric, multicultural landscape of today's America."
I work in animated films. Telling stories through drawn and animated images has always been my primary interest. When I discovered the comic book In Waves, I didn't know what it was about, and I could never have guessed that it would turn out to be the subject of my first film. I was told that it was "a love story set in the world of California surfing." However, I had never lived in California, the only surfing I did was online, and the depths of the ocean filled me with intense anxiety. Yet, as I read, an unexpected emotion washed over me. The author, AJ Dungo, was able to touch upon universal themes – love, loss, and friendship – in a very sensitive way. His intimate, autobiographical tale achieves a form of rescue that I have always considered essential to all art forms: it heals broken hearts.
Deeply touched by his humble, poetic story, I wanted to pass it on by bringing it to the screen as an animated feature film.
Phuong Mai Nguyen graduated from the Gobelins School in 2009 and La Poudrière in 2011 in animated filmmaking. She has since directed several short films, including Chez moi, which was shortlisted by the César Academy and the Academy Awards in 2016. She was also the graphics artist for the short film Celui qui a deux âmes (César of the Best Animated Film in 2017) and the series project Une semaine de Ferme-l'oeil, and she and Charlotte Cambon co-directed Silex Films' Culottées (a.k.a. Brazen: Rebel Ladies Who Rocked the World), a 30 x 3.5-minute episode series based upon Pénélope Bagieu's comic books, which won multiple awards at film festivals and was sold across the world.
In Waves follows the lives of AJ Dungo and Kristen, starting in their teenage years in California. Set against a backdrop of surfing and skateboarding, this is a tale of absolute love, loss, and friendship, a tale so powerful that it becomes universal. The story is told with infinite grace, intimately entwining surfing and the characters' fates, with nods to the sport's Hawaiian origins.
Since In Waves is based on a true story, I had a lot of discussions with AJ Dungo, the author and protagonist of the comic. These interactions helped form my ideas for the film, and brought authenticity to the characters and settings. For this animated adaptation, I want the audience to feel immersed in the eclectic, electric, multicultural landscape of today's America. By distancing myself from the comic's clean, monochromatic graphic design, I hope to depict the pop atmosphere and vibrant lights of the West Coast.
Parts of the film will touch upon the pre-colonial rituals of Hawaiian surfing. In an aim to reveal the spiritual dimension of the practice, these scenes will reference the cycles of life, waves, and nature, while echoing the story of AJ and Kristen.
My trip will take the form of a roving residency, in Los Angeles, San Francisco, Portland, and Hawaii, punctuated by meetings with historians, oceanographers, shapers, and musicians.
As I journey along the West Coast, I intend to build a reference bank of city settings, lights, beaches, and waves, to be used in the film. I will take a quick trip on the Coast Starlight and experience the West Coast road trip, just like the characters in the film. In doing so, I will capture various snapshots and typical landscapes of the Southern and Northern coasts.
I would also like to meet:
– the real people featured in the story, taking references from the neighborhoods where the protagonists lived and the places where they hung out (skate parks, school, beaches, etc.),
– experts on waves, Californian surfer culture, and the Hawaiian origins of surfing,
– ethnologists and historians specializing in the Hawaiian art and customs of the 14th and 15th centuries, using their knowledge to form an accurate representation of Hawaiians, and their surf culture and rituals,
– Hawaiian musicians and singers, to record their singing and draw inspiration from traditional Hawaiian music for the film's score.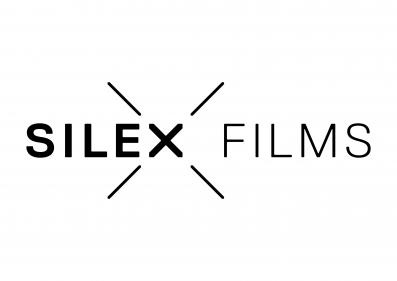 SILEX FILMS is a Paris-based independent film company founded in 2009 and run by Priscilla Bertin and Judith Nora, with an eclectic line up of features and TV series, live-action and animation. Amongst the latest productions are the feature Rose by Aurélie Saada, the animated series Brazen (Culottées) and drama series Stalk for France Télévisions.
Sign up to receive exclusive news and updates