Anthropologist, dancer, choreographer, educator
March–May 2023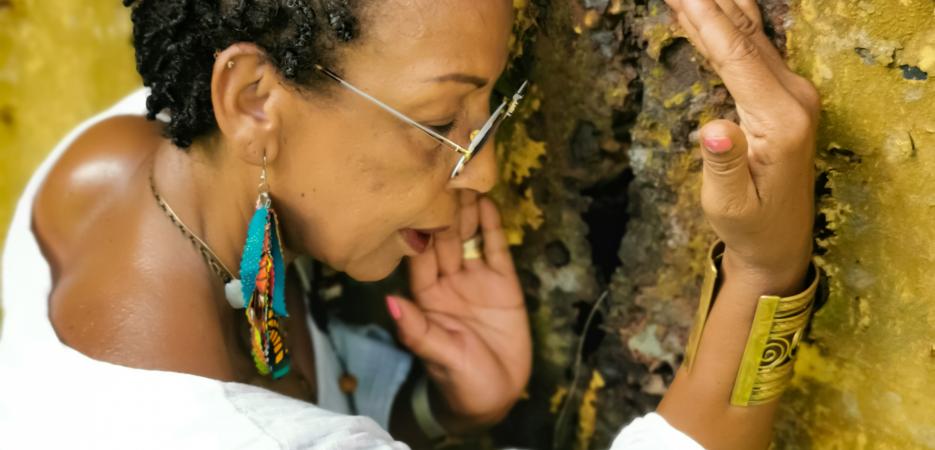 "My aim during this residency is to verify the hypothesis according to which colonial and slave-trading history generated a way of moving the body that expresses a particular approach to the world."
I'm a dancer, a choreographer, an educator and I have a PhD in the anthropology of dance. Ever since I met Jacqueline Cachemire at the age of six, I have been steeped in dance, especially Gwoka, a folk dance of Guadeloupe. I discovered the dance performance profession alongside Jean Nanga, and repeated the experience with other choreographers (Quentin Rouiller, Jean-Jacques Vidal), stage directors (Claude Moreau, Gerty Dambury), and musicians (Luther François, Jacques Marie-Basse, Charly Chomereau-Lamotte), among others. In addition to theoretical classes, I took part in numerous courses in all kinds of techniques, in Europe, the United States and the Caribbean.  
I have rubbed shoulders with the greatest from the very beginning, including Bruce Taylor, Carolyn Carlson, Walter Nicks, Alvin Mac Duffy, Anna Czajun, Jacqueline Fynaert, Dominique Bagouet, Alphonse Thiérou, Carlotta Ikéda, Joe Alégado, Frey Faust, Pascale Couillaud, and throughout my career as a dancer and choreographer I have worked on many artistic collaborations: Maurice Béjart (Switzerland), Germaine Acogny (Senegal), Haruko Nara (Japan), Gino Sitson (USA), Jacques Schwarzt-Bart (Guadeloupe), Bernadot Montet (France), James Carles (France and Cameroun), Jeanguy Saintus (Haiti), Rui Moreira (Brazil), etc.  
In the 1990s, I undertook a lengthy didactic analysis of Gwoka dances, resulting in the development of a new physical technique (Techni'ka) and the emergence of the concept of Bigidi, as defined in my book Techni'ka (published by Editions Jasor in 2005, and revised and augmented in 2021). I remain closely involved in the transmission of Techni'ka and of Bigidi. 
Lēna Blou holds diplomas in jazz and contemporary dance, choreographic interpretation, and dance teaching. She founded the Center for Dance and Choreographic Studies (CEDC) in 1990 and the Compagnie Trilogie in 1995. She obtained a Masters in Caribbean Art and Cultural Promotion in 2015, and a PhD in 2021. In 2017, she founded Larel Bigidi'Art, a space for training, creation, and research. Since 2020, she has been developping her projects as part of Lafabri'k, a Laboratory of Dance and Expression through Movement. She was awarded the French Legion of Honor in 2008, and was made an Officer of the National Order of Merit in 2013. 
The body of a Guadeloupean dancer is strongly predisposed to imbalance. What is the meaning of the physical chaos expressed by the Léwòz dance in particular, and Caribbean dances in general? I used the Gwoka–the "traditional" Guadeloupean dance–as my referential archetype. By studying it scientifically, I was able to establish a nomenclature and identify concepts adapted to Caribbean corporeity. This taxonomy enriched my choreographic writing, and helped me define a new educational approach and take a different look at the Caribbean world. 
I coined the term Bigidi for the founding gesture that underpins the Caribbean musical-choreographic culture. It is a polysemous term referring to disequilibrium, swerving, feinting, the unpredictability of gesture, physical instability, and an inconsistent and unexpected body state. Bigidi provides keys to interpreting and understanding the technical nature and aesthetics of Caribbean dances, but also the heuristic, anthropological and philosophical aspects of Caribbean thinking, expressed in bodies referencing chaos, rupture, and adaptation. 
I would like my residency at Villa Albertine to be a living laboratory enabling me to reflect and experiment, with artists and thinkers. My aim is to verify the hypothesis according to which colonial and slave-trading history generated a way of moving the body that expresses a particular approach to the world, specifically pertaining to the theory of Bigidi. There is a philosophy of the body that is linked to a social philosophy. I aim to reveal the aesthetics of the harmony of disorder through creation and performance, both in dance and in other artistic disciplines (theater, painting, etc.). My praxis will be underpinned by reflection with researchers in order to develop the concepts inherent in Bigidi, which will be elucidated in seminars, panels, and articles. 
The Caribbean and the United States undeniably have a shared history–that of colonization. Houston, Chicago, and Atlanta, just like Guadeloupe, are heir to the phenomenon of racialization (Black/White). Through culture, the Caribbeans have developed life strategies outside the dominant system. "We are the creation of worlds that emigrated from the sea and the world's end … and fire has not erased us," D. Maximin once wrote. Because of the slave-trading history, the unstable nature of the place (hurricanes, earthquakes, volcanoes, tsunamis, etc.), and the permanence of socio-economic relations based on racialization, the Caribbeans have incorporated chaos as a life force. And I wonder, What is the situation for African-Americans?  
Like Pointe-à-Pitre, Houston, Chicago, and Atlanta are places of human and social diversity, cultural crossroads marked by strong immigration, whether European, African, or Caribbean. Urbanization provides a specific intellectual, artistic, civic, and social context. I want to discover the places (DuSable Museum of African American History, Katherine Dunham Center for Arts and Humanities, APEX Museum in Atlanta, Martin Luther King, Jr. National Historical Park, for instance), and meet artist and resource people (especially African-American) to see how they're dealing with the weight of history. I am keen to exchange with researchers studying those issues and learning lessons from the corporality of American and Caribbean Afro-descendants–lessons that might provide answers for our 21st-century society. How can we inhabit the chaos-world? Does the Bigidi theory–whose basic principle is disorder/adaptation–apply to the United States?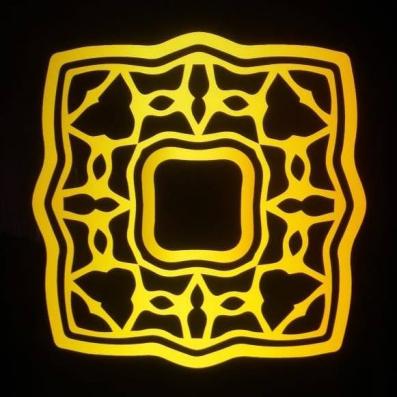 Lafabri'k espaces des arts en mouvement, Les Abymes
LAFABRI'K was born under the presidency of Mrs. Marie-Laure Poitout and has for vocation to make the dreams of the CDEC.
LAFABRI'K is a choreographic and cultural space to train children, neophytes, amateurs and professionals, in the values of excellence and authenticity so that together they handle the art of movement, to transform themselves into artisans, artists, creators of the Dance!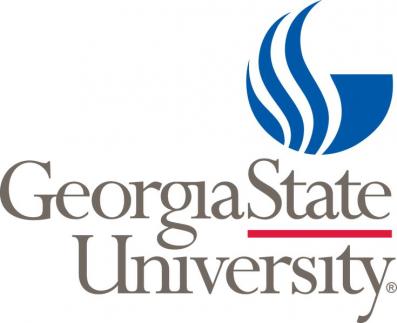 Georgia State University, Atlanta, Géorgie
Georgia State is one of the nation's leading urban research universities and the only one in Georgia. It is internationally recognized as the leader in introducing advanced technology, programs and initiatives that foster student success. The university has raised its graduation rates by 62 percent since 2010. It confers degrees to more African Americans and minorities than any other institution in the country and has eliminated the achievement gap, proving students from all backgrounds can excel at the same high levels.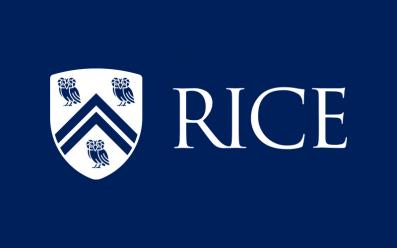 RICE University, Houston, Texas
As a leading research university with a distinctive commitment to undergraduate education, Rice University aspires to pathbreaking research, unsurpassed teaching, and contribution to the betterment of our world. It seeks to fulfill this mission by cultivating a diverse community of learning and discovery that produces leaders across the spectrum of human endeavor.
Rice is a community of curious thinkers, passionate dreamers, and energetic doers who believe that improving the world demands more than bold thought and brave action. It takes unconventional wisdom.
Sign up to receive exclusive news and updates