Harpist, Composer and Artistic Director
April 2023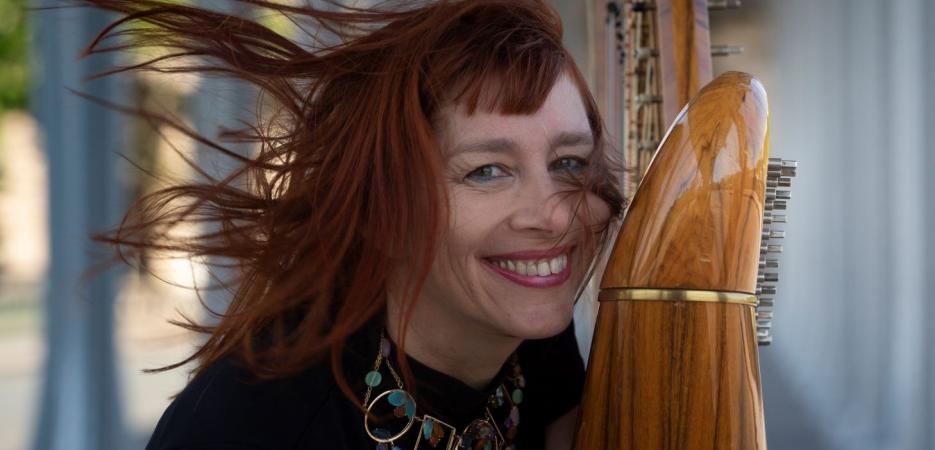 "By working at the converging point of cultures within a variety of art forms, I am able to reveal a truly boundless realm of humanity and art."
Throughout my atypical career path as a jazz harpist, composer, and artistic director, I have built interdisciplinary bridges between artistic fields while opening myself up to an array of musical styles. Armed with my harp on my journey as artist and human, I have been able to expand my musical horizons to embrace all disciplines and territories. By working at the converging point of cultures within a variety of art forms, one can reveal a truly boundless realm of humanity and art. 
Music is an art that connects people, regardless of ideology, age, gender identity, or cultural origin. It is an extraordinarily powerful bond in offering creative accessibility to all. 
I have been fortunate enough to compose and record eleven albums throughout my thirty-year musical career, which has taken me to twenty-five countries, to work on a variety of collaborative and interactive projects. 
In November 2021, during the lockdown, I wrote and performed the live soundtrack to a silent film screening about pioneering women from the world of cinema. I now intend to broaden my research in this area, focusing on women from ethnic minority backgrounds. Presenting the various cultural visions of these filmmakers is, in my view, crucial to exploring the issues of our modern world, in light of the current US political landscape. 
Isabelle Olivier has collaborated with such artistic luminaries as Agnès Varda, Peter Erskine, and Norma Winstone, and developed an instantly recognizable style using her rare and fascinating instrument: the harp. Exploring both acoustic and electronic music, she composes jazz that is open to all influences. 
After Olivier became the first composer to win the Villa Le Nôtre – Versailles Prize, The Art Institute in Chicago asked her to write and perform an artistic response to the exhibition "Gauguin: Artist as Alchemist." Her project "Oasis," with Rez Abbasi, was supported by the FACE Foundation. Olivier is passionate about exchanges between cultures and generations. 
In August 2019, after reading an article about Alice Guy-Blaché entitled "Et si Méliès était une femme?" ("What if Méliès had been a woman?") in Le Monde, I began researching women pioneers of cinema and eventually wrote the live soundtrack to a silent film screening in 2021. 
During the first few decades of cinema, the most innovative and renowned US filmmakers were women. Guy-Blaché laid the foundations of cinematic language, while others, such as Mabel Normand (who taught Charlie Chaplin all about filmmaking), action star Grace Cunard, and LGBTQIA+ icon Alla Nazimova, took daring steps to develop the field further. 
Never shying away from controversy, creative, free, intrepid women filmmakers such as Lois Weber and Dorothy Davenport Reid tackled the explosive, controversial issues of their era, such as birth control, abortion, and prostitution. 
They were true artists, incredible visionaries, and militant activists. So how is it that such an important body of work has been overlooked?  
During my residency at Villa Albertine, I would like to continue my quest to revive the work of women pioneers of cinema, shining the spotlight on films by minority women. I believe this research to be a vital endeavor, especially given the Supreme Court's recent overturning of Roe v. Wade—which had protected women's reproductive rights since 1973—and the ever-increasing segregation between communities in the US. 
In particular, I would like to explore the work of Maya Deren, a Ukrainian-American experimental filmmaker and an important promoter of the avant-garde in the 1940s and 1950s; of Maria P. Williams, the first woman movie producer and a Black civil rights activist; and Joanelle Romero, a Native American filmmaker of Cheyenne, Dine, and Apache descent. 
I also want to conduct interviews with contemporary minority women filmmakers to see how their current perspectives compare with those of their forbearers. More generally, I will seek out in-depth exchanges with figures from all walks of life to expand the scope of my research and reflect in a broader, more open manner on musical creation. 
As Washington DC, is the museum capital of the US, I intend to travel there to consult its archives, meet with specialists, and record the modern-day experiences of women filmmakers belonging to these minorities, focusing particularly on the National Museum of American History and Culture, the National Museum of the American Indian, and the National Museum of Women in the Arts.  
I will also interact with various communities of artists, philosophers, intellectuals, scientists, and sociologists. This will help me to immerse myself in a wide range of contemporary issues, to amplify the voice of these diverse groups, and to engage with a notion of global community. 
Lastly, I intend to take time to reflect on a new musical process. Combining acoustic and electronic sounds has been my artistic pursuit of the last thirty years. Exploring harmony, percussion, and melody on the harp has always been at the core of my creative approach. 
Moreover, as I discover textures inspired by my immersion into a new world, I will be able to enter a new and unknown chapter in my composition of original pieces.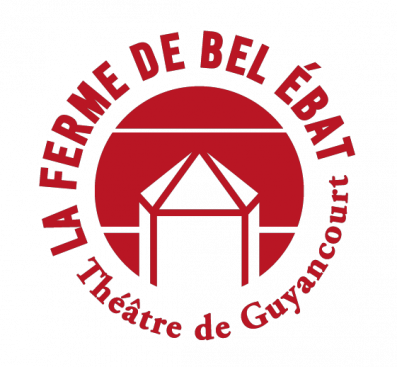 La Ferme de Bel-Ébat is a performance hall set in an old monumental farmhouse. Local theatre, it offers a rich and varied program for all ages. All disciplines of live performance are represented. It schedules between 40 and 50 shows each season, and organises between 110 and 140 performances.
Sign up to receive exclusive news and updates