UCLA Film Archive screening: Sambizanga (Sarah Maldoror, 1972)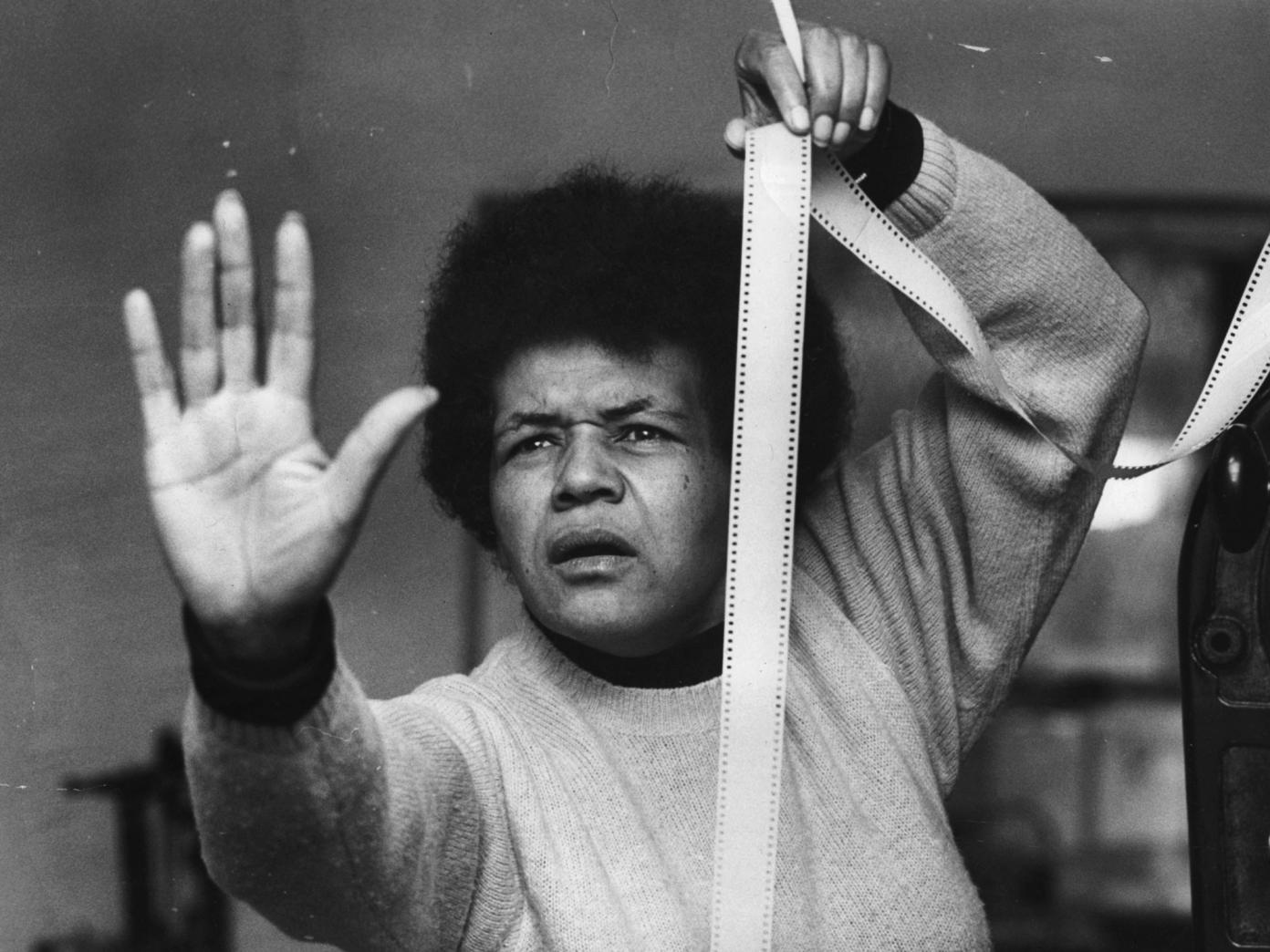 Billy Wilder Theater at the Hammer Museum
10899 Wilshire Blvd
Los Angeles, US 90024
December 10, 2021
On December 10th @ 7:30PM, the UCLA Film Archive will be screening Sarah Maldoror's 1972 film Sambizanga, at the Billy Wilder Theatre in Los Angeles. Set in 1961 at the onset of the Angolan War of Independence, Sambizanga follows the plight of Angolan militants in the Popular Movement for the Liberation of Angola (MPLA), an anti-colonial political movement lead in-part by Maldoror's husband, Mario Coelho Pinto de Andrade.
Born Sarah Durados in rural, southwestern France to parents of West Indian and French descent, Sarah Maldoror was a multidimensional maker initially drawn to the Parisian theater scene where, in 1956, she co-founded France's first Black theater troupe in collaboration with other artists of the African diaspora. Half a decade later, she pivoted her creative focus to cinema, studying under Soviet director Mark Donskoy in 1961 before working as assistant director to Gillo Pontecorvo on The Battle of Algiers (1966), a milestone of revolutionary cinema. Claiming that Black artists "are the only ones who should tell our history," Maldoror—who changed her last name after an inspirational encounter with the 19th century poem, Les Chants de Maldoror—forged her own visual transmissions of African culture by directing over two dozen films, including documentaries, fiction shorts, and feature-length narrative and television films. 
On April 13, 2020, the 90-year-old filmmaker, theater artist, and mother passed away from complications from the coronavirus. The African diasporic film director has been remembered over the past year in various posthumous celebrations of her life, and her creative force has become a singular subject of collective rediscovery thanks to the frontrunning curatorial sense of feminist film publication Another Gaze coupled with the efforts of Maldoror's daughter Annouchka de Andrade, who has tirelessly labored to preserve and share her mother's legacy.
Come join us to celebrate the work of an extraordinary artist by registering here (free screening, proof of vaccination required).
Sign up to receive exclusive news and updates