Tastemakers: the 18th Century French Luxury Market and the Global Art Trade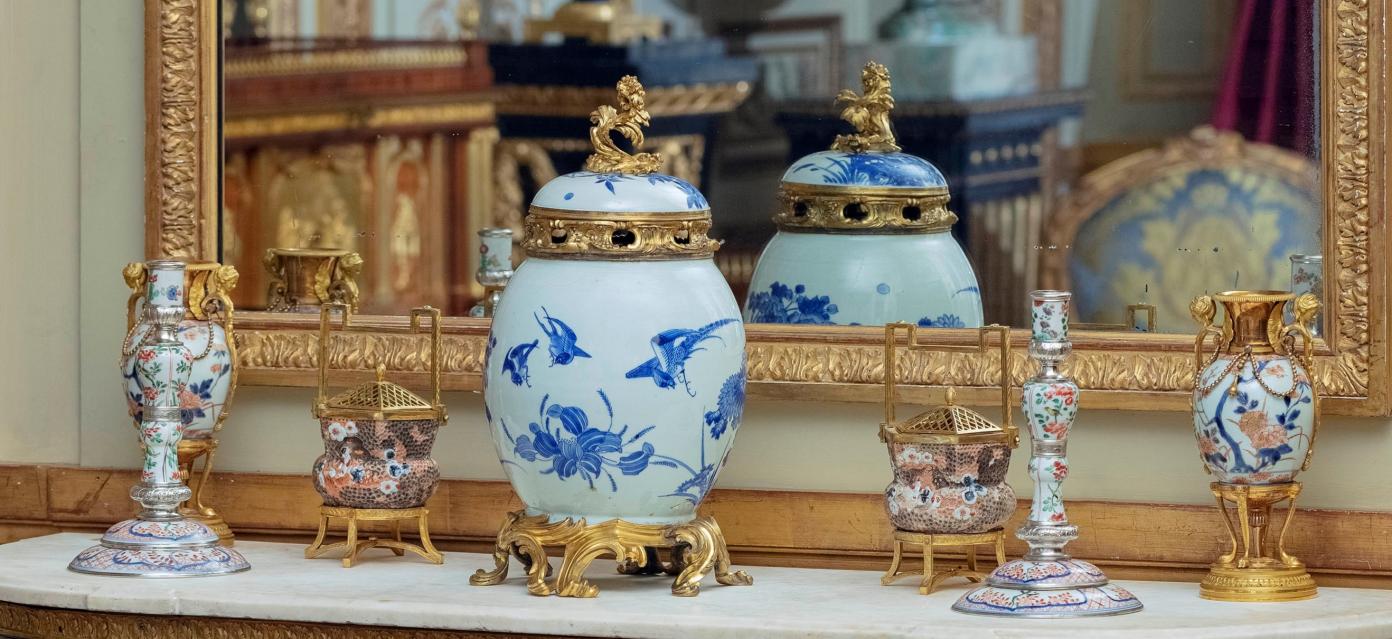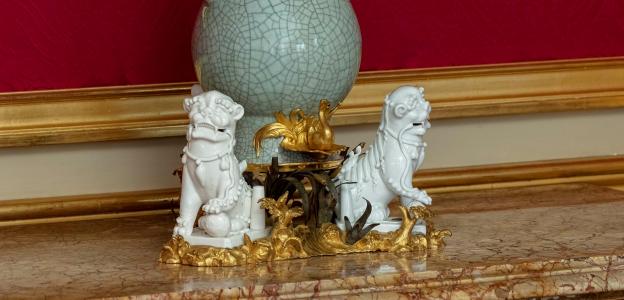 Villa Albertine Headquarters
972 Fifth Avenue
New York, US 10075
May 4 - 8, 2022
From May 4 to 8, 2022, Villa Albertine is hosting an exceptional exhibition curated by the Paris-based Galerie Kugel, exploring the role of the "marchands-merciers" and the luxury market of 18th century France. Free entry, no reservation required.
Presenting over thirty artworks, from furniture to decorative art, by the most talented and celebrated artists and craftsmen of the 18th century, this exhibition will spotlight the unique role of the Parisian "marchands-mercier," tastemakers and ambassadors of the French art and the art of living "à la française," who provided the most exquisite and precious pieces to European kings and high aristocracy, contributing to shape and promote French taste well beyond Paris and France. 
In a new cross-Atlantic partnership, Villa Albertine will host the exhibition, organized by Paris-based Galerie Kugel, from May 4-8, offering a unique portal into the decorative arts and the luxury market of 18th century France.
In line with the mission of Villa Albertine, a new cultural institution working to nurture a shared exploration of arts and ideas between France and United States, this five-day exhibition, organized during TEFAF New York Fair, sheds new light on contemporary trends, debates, and artistic evolution, through a rigorous study of past cultural influence.
Marchands-merciers were the tastemakers of the 18th century French luxury market. Described by Diderot in his 1751 Encyclopédie as "sellers of everything, makers of nothing," they were members of a powerful group, launching new trends that define French art to this day. They imported luxury materials from all over the globe to Paris, like precious woods from Africa and the Americas, and objects, like porcelains and lacquers, from China and Japan. They also worked with the best Parisian artists and craftsmen, influencing the design of furniture and new artworks to appeal to the tastes of their most exclusive clients, including the Kings of France, the Marquise de Pompadour, and Queen Marie-Antoinette.
Retailers, importers, designers, and decorators all wrapped in one, marchands-merciers were at the heart of the French luxury industry boom in the 18th century and actively participated in one of the first manifestations of the globalization of the arts. They were also active on the secondary market, buying collections at auction and acting as agents for their clients, sourcing rare paintings and sculptures from across Europe.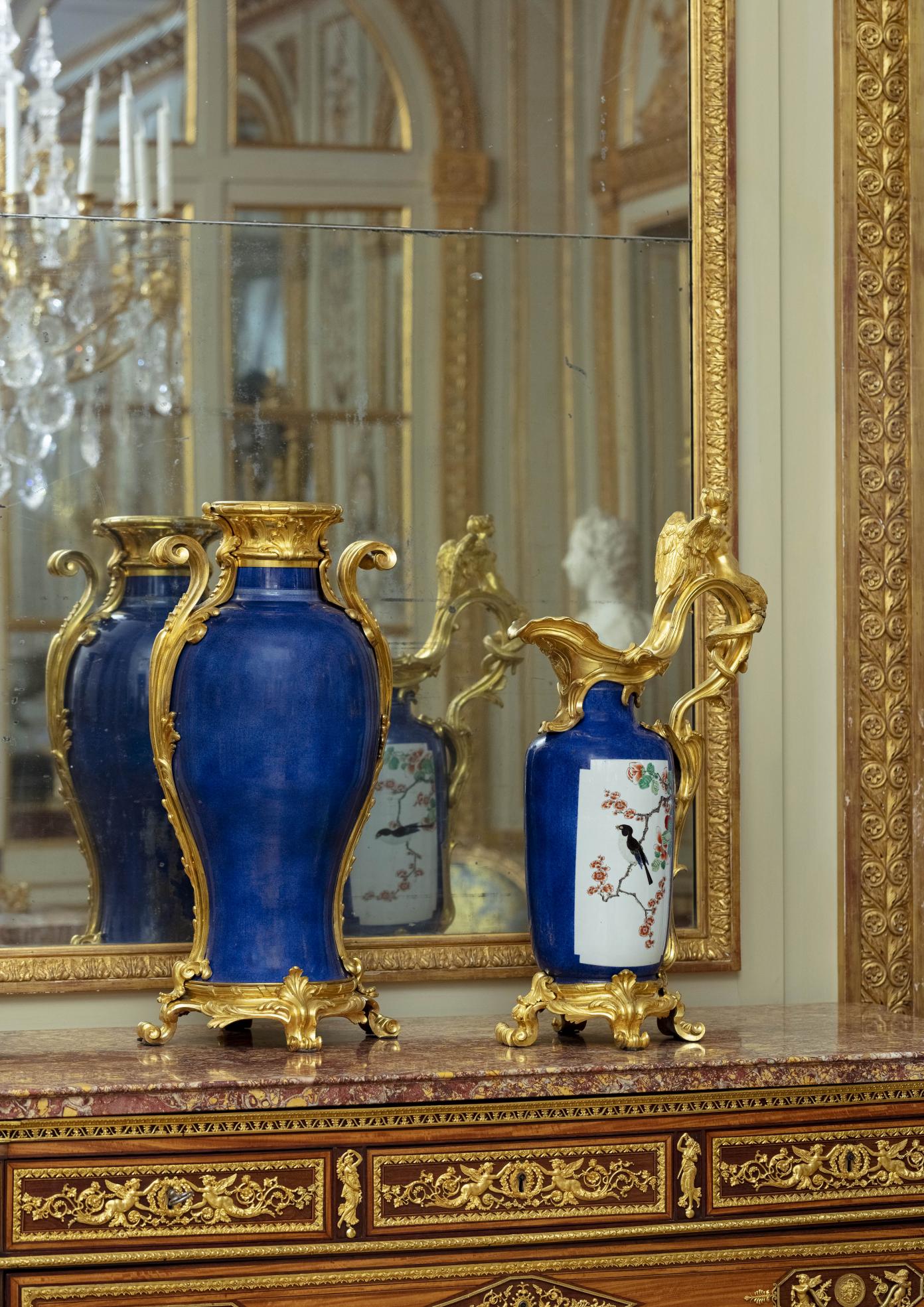 Through the presentation of over thirty artworks, from furniture to decorative arts, whose preciousness is only superseded by the names of their creators and their commissioners or owners, this exhibition will provide a chronological survey of some of the most influential dealers of the time, like Laurent Danet (c. 1650 – 1720), one of the suppliers of precious objects to King Louis XIV and his son; Lazare Duvaux (active 1748-1758), whose success relied largely on his close relationship with the Marquise de Pompadour; and Dominique Daguerre (active 1777-1796), the greatest dealer of the late 18th century who was instrumental in promoting French taste in England.
Capturing a first spark in the globalization of the arts—when the best of French design intersected with precious materials and new traditions from all over the world, this exhibition also evokes very modern debates, illustrating how questions of international exchange were already at stake in the 18th century.
Coinciding with the show, two conferences will take place at Villa Albertine:
The Development of Marketing Strategies by 18th Century Parisian Marchands-Merciers
With Professor Stéphane Castelluccio, Director of Research, CNRS, Centre André Chastel, Paris
More info here, RSVP via Eventbrite
Marchands-merciers in New York: Highlights from the 18th century Frick Collection
With Marie-Laure Buku Pongo, Assistant Curator of Decorative Arts, The Frick Collection, New York
More info here, RSVP via Eventbrite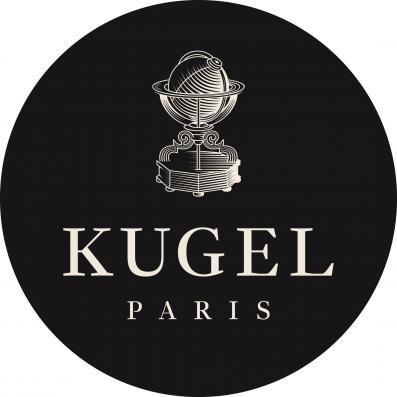 Galerie Kugel, located in the Hôtel Collot opposite from Place de la Concorde in the center of Paris since 2004, has become an obligatory stop for art collectors, curators, and amateurs alike. Presenting works spanning from Antiquity to the 19th century, the gallery is renowned for its uniquely wide range of specialties. The well-cited "Kugel provenance" is considered a guarantee of authenticity, rarity, and exceptional quality. Alexis, Nicolas, and Laura Kugel offer expert guidance to art lovers and connoisseurs to build and enhance their collections. Their team of art historians, which benefits from a library containing over 20,000 reference works, is reputed for its provenance research and frequent rediscoveries of lost treasures.
Sign up to receive exclusive news and updates