Pierre Clémenti's In the Shadow of the Blue Rascal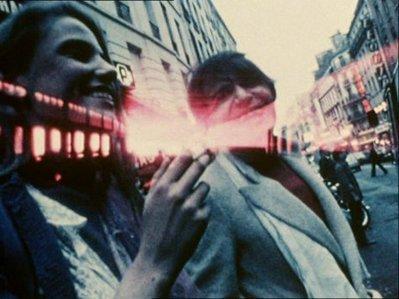 Mezzanine at 2220 Arts & Archives
2220 Beverly Blvd
Los Angeles, US 90057
November 3, 2022 | 8pm
MUBI presents: Pierre Clémenti's In the Shadow of the Blue Rascal (1986) A hallucinatory sci-fi-noir—one of the great underground French films of the '80s—presented by Balthazar Clémenti in an L.A. premiere of a 4K restoration by the Cinematheque française at Mezzanine at 2220 Arts + Archives on November 3, 2022 at 8 pm.
French actor and sex symbol Pierre Clementi (1942-1999) was best known for his darkly enchanting screen presence in films by some of the most significant European filmmakers of his era (Buñuel, Visconti, Bertolucci, Pasolini). Yet he was also a significant countercultural figure in France, with a commitment to leftist politics that extended from his participation in the May '68 uprising to a non-traditional, voracious artistic practice into the '70s and '80s. This included a series of psychedelic experimental films, rarely seen during his lifetime, which have since become cult items in his home country, and have finally reached the U.S. in glorious restorations.
This screening takes place on the momentous occasion of the English-language translation of Clémenti's memoir A Few Personal Messages, originally published in 1973.
Click here for more information and to buy tickets!
Sign up to receive exclusive news and updates