Online Screenings: 2022 Oscars – French Shortlisted Shorts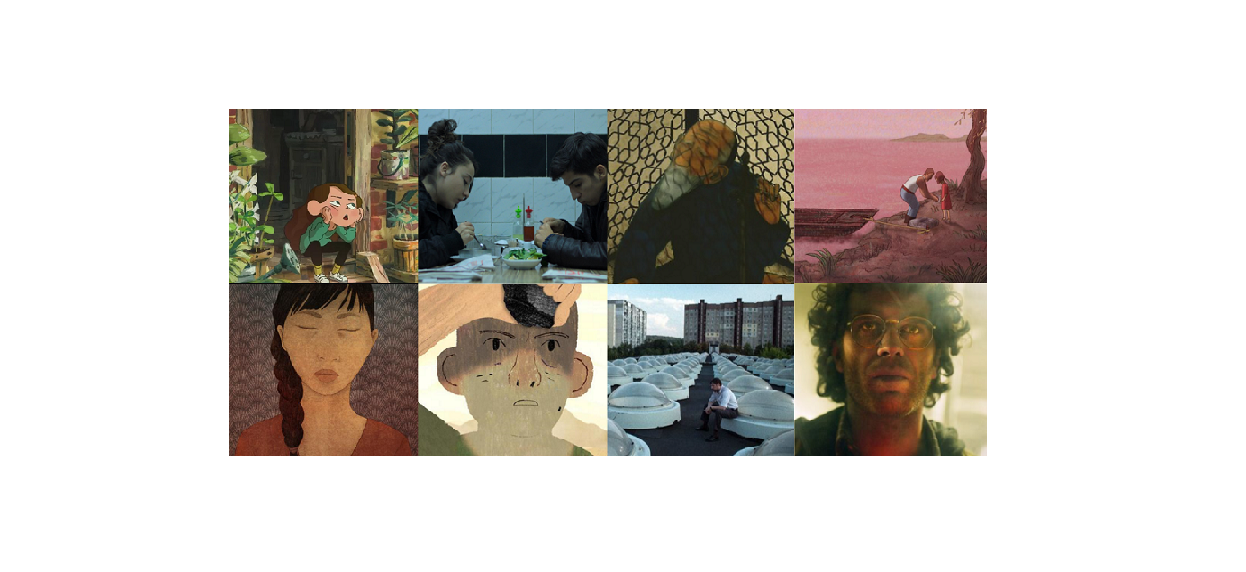 UniFrance and Villa Albertine are proud to organize the online screenings of the 8 French short films shortlisted for the 94th Oscars on January 25 and 26!
Come discover the work of these talented French filmmakers and listen to a discussion about their films and their journey to this special recognition! Both screenings are free and will be hosted by La Vingt-Cinquième Heure.
On Tuesday, January 25 at 12pm (PT), the screening of the five animated shorts shortlisted for the 2022 Oscars will be followed by a pre-recorded discussion between the films' teams, moderated by Peter Debruge, Chief Film Critic for Variety.
If you missed the screening, feel free to watch is the pre-recorded discussion below:
On Wednesday, January 26 at 12pm (PT), the screening of the three live-action short films on the 2022 Oscars shortlist will be followed by a pre-recorded discussion between the films' directors, moderated by Jasmine Jaisinghani, co-founder of Global Cinematheque.
If you missed the screening, feel free to watch is the pre-recorded discussion below:
Learn more about the shortlisted films:
Animated Shorts (January 25 screening)
Flowing Home
Directed by Sandra Desmazières
Produced by Les Films de l'Arlequin
2021 | 15 min
Like a River tells the crossed destinies of two sisters, Thao and Sao Maï, two teenage girls who live in Saigon and will be separated by the Vietnam War: for one, a life outside her country, and for the other, war and communism.
Mum is Pouring Rain
Directed by Hugo de Faucompret
Produced by Laïdak Films
2021 | 29 min
Jane is looking forward to spending Christmas with her mom who is going through a depression, but she is unknowingly sent to her grandmother's instead. The holidays turn out to be quite an adventure as Jane meets new friends, learns to open herself to others, and eventually inspires her mother to find the strength to get back on her feet.
Navozande, the Musician
Directed by Réza Riàhi
Produced by Estrella Productions
2020 | 15 min
At the time of the attack of the Mongols, a young musician and the love of his life are separated from each other; fifty years later, the musician is summoned to perform at the castle of the Mongols where his beloved is being held. 
Souvenir Souvenir
Directed by Bastien Dubois
Produced by BLAST production
2020 | 16 min
From the filmmaker: "For ten years, I pretended I wanted to get my grandfather to share his memories of the Algerian War. Today, I'm not sure I want to hear what he has to say, or whether I want to make this film at all."
Step Into the River
Directed by Weijia Ma
Produced by Les Valseurs
2020 | 15 min
Lu and Wei are two young girls living in a village nestled on the banks of a river with which they both have a special relationship, as the one-child policy in China has led some families to drown baby girls in it.
Live Action Shorts (January 26 screening)
Censor of Dreams
Directed by Léo Berne & Raphaël Rodriguez
Produced by Iconoclast Films
2021 | 17 min
Every night, The Censor and his team are moderating Yoko's dreams, doing their best to mask painful thoughts arising from her subconscious, but tonight, nothing happens as planned.
The Criminals
Directed by Serhat Karaaslan
Produced by Tiresias Films
2020 | 23 min
In a small town in Turkey, a young couple tries to find some privacy, but are rejected from every hotel because they don't have a marriage certificate. Just when they think they have found a way to get around this hitch, the situation breaks down.
You're Dead Helen
Directed by Michiel Blanchart  
Produced by Formosa Productions
2020 | 25 min
Maxime, a young man in search of stability, is literally haunted by the ghost of his girlfriend Hélène, who has recently died. Wishing to put an end to this unhealthy situation, Maxime finally decides to break up with her, but she doesn't seem ready to accept it. 

Founded in 1949 and strengthened thanks to its merger with TV France International in 2021, UniFrance is the organisation responsible for promoting French cinema and TV content worldwide.
Located in Paris, UniFrance employs around 50 staff members, as well as representatives based in the U.S., in China, and soon in Japan. The organisation currently brings together more than 1,000 French cinema and TV content professionals (producers, filmmaking talents, agents, sales companies, etc.) working together to promote French films and TV programmes among foreign audiences, industry executives and media.
 
Sign up to receive exclusive news and updates