NEVER TWENTY ONE by Smaïl Kanouté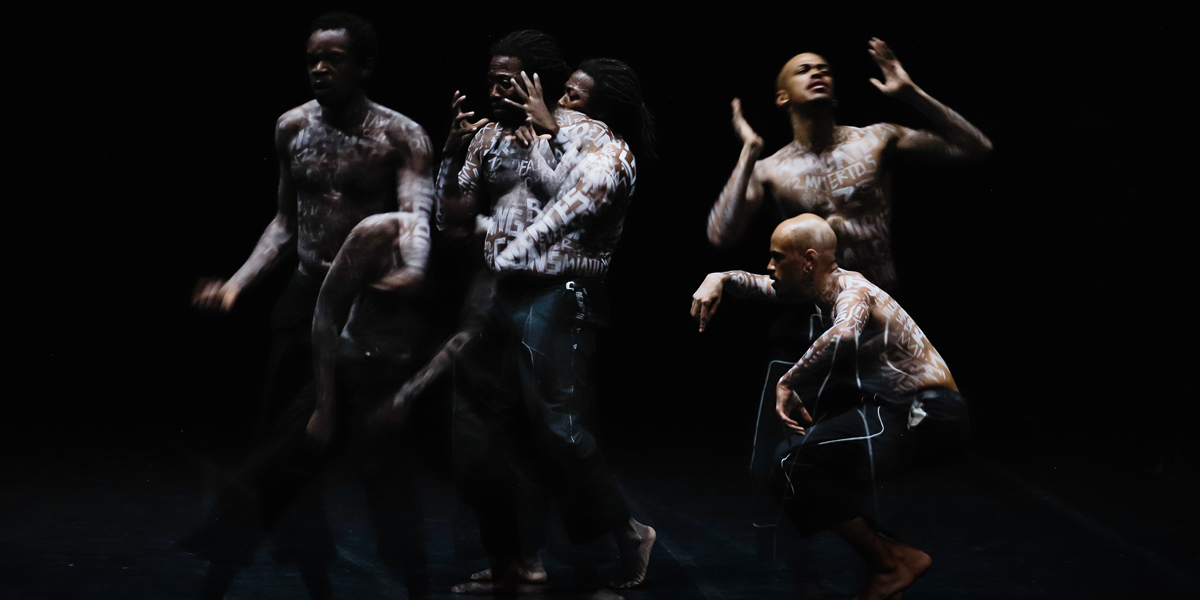 Duke Arts | Rubenstein Arts Center | Von Der Heyden Studio Theater
2020 Campus Drive
Durham, NC, 27705
October 5, 2023 | 7:30pm
Never Twenty One by Smaïl Kanouté, Compagnie Vivons, infuses a variety of styles, from krump to wave, to convey the stories of victims of gun violence from New York to the favelas of Rio and the townships of Soweto.
Inspired by the Black Lives Matter movement's #Never21 hashtag, French-Malian choreographer and dancer Smaïl Kanouté's deeply resonant piece pays tribute to young people of color who have lost their lives to gun violence all over the world before reaching the age of 21. Excerpts of powerful testimonies from victims' family members are transcribed on the dancers' bodies, combining dance and visual art. The dancers' movement draws on contemporary and intuitive dance, krump, popping, and baile funk in recounting the stories of many broken lives.
Smaïl Kanouté graduated with a diploma in graphic design from the Ecole Nationale Supérieure des Arts Décoratifs in Paris. He is also a self-taught dancer who directs and produces short films, a number of which have been shown at the MAC in Lyon and at the MEP. His short film Sô Ava was shown at New York's Summerstage on July 14, 2022. Kanouté also completed a residency at Villa Medicis, with Chris Cyrille, in March 2022, and worked with Simon Rouby and Native Maqari in the Goutte-d'Or project as part of the "Mondes Nouveaux" ("New Worlds") program, and developed an online webdoc series, Je danse donc je suis ("I dance, therefore I am"), featuring guest appearances by Oxmo Puccino and Mory Sacko, among others. In Spring 2023, Smaïl Kanouté was in residence with Villa Abertine in New Orleans and Miami.
This performance of Never Twenty One comes to Duke Arts as part of Albertine Dance Season: A year-long celebration of the art of dance from inception to performance.
Sign up to receive exclusive news and updates