Choreographer, graphic designer and filmmaker
Mid-March - May 16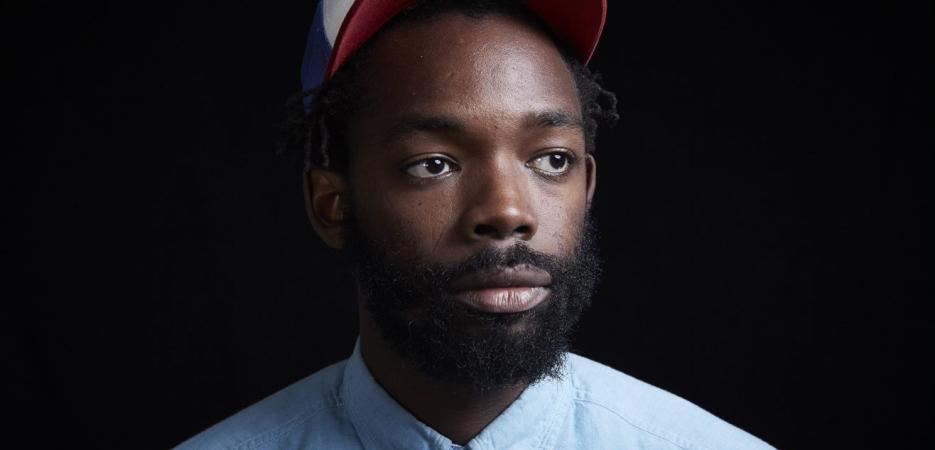 "Dance allows me to open a gateway between the visible and the invisible. I would like to create performances bringing together Voodoo dancing with other dance forms (krump, flex, hip-hop, contemporary, classical, African) to create new thoughtscapes."
After getting a degree in graphic design from the Ecole Nationale Supérieure des Arts Décoratifs in Paris, in 2012, I made my first foray into dance in Raphaëlle Delaunay's Bitter Sugar and Radhouane El Meddeb's Heroes, which was staged in the Panthéon, in 2015. Through my travels to Brazil, Japan, Mali, Benin and Europe, I have since become a self-taught dancer. In 2016, I founded my own company, Compagnie Vivons, to pursue my exploration of graphic design and dance, two disciplines that I have combined through numerous projects to form new ways of thinking. I use dance to speak of current or past issues, through short films, performances, stage productions and cross-cultural works. I develop multidisciplinary projects that unite the worlds of contemporary art and dance, tackling various issues from a holistic perspective. I usually start this process by making a short dance film; I then address the theme that it raises by creating a performance around it and round off the project with one or more graphic or plastic artworks.  
For the past two years, I have been reflecting on the condition of the Black community around the world with a trilogy of works across eras. Each component of this three-fold project is built around a short film and a choreographed play. I started the journey in New York City by producing Never Twenty One, a short film on armed violence. I then turned my focus to hybridized African-Japanese identity with the story of an enslaved man-turned-samurai and personal bodyguard to Oda Nobunaga. I concluded this triptych of dance-based short films in Benin, in King Toyigbe's kingdom of Hloua-Bah. Here, I drew inspiration from the philosophy of the Voodoo dances performed by the Sô Ava lakeside community, which I reinterpreted within natural environments such as water, air, earth, and fire. 
Smaïl Kanouté graduated with a diploma in graphic design from the Ecole Nationale Supérieure des Arts Décoratifs in Paris. He is also a self-taught dancer who directs and produces short films, a number of which have been shown at the MAC in Lyon and at the MEP. The stage adaptation of his short films Never Twenty One and Yasuke Kurosan is currently touring in France and around the world. His short film Sô Ava was shown at New York's Summerstage on July 14, 2022. Kanouté also completed a residency at Villa Medicis, with Chris Cyrille, in March 2022, and worked with Simon Rouby and Native Maqari in the Goutte-d'Or project as part of the "Mondes Nouveaux" ("New Worlds") program, and developed an online webdoc series, Je danse donc je suis ("I dance, therefore I am"), featuring guest appearances by Oxmo Puccino and Mory Sacko, among others. 
Through this project, I seek to examine Voodoo philosophy in dances, confronting them with modern and contemporary dances as I undertake research for my next creation, Sô Ava, in 2024. As part of my residencies in New Orleans and Miami, I will meet artists, practicing Voodoo communities, and traditional dance performers. 
I want to understand how Voodoo has evolved and morphed, fitting around other beliefs by way of the convergence of African-American cultures in a foreign land far removed from Mother Africa. Using movement, personal accounts, encounters, and performances, I intend to collect video footage for a dance-based short film/documentary about Voodoo practices in New Orleans and Miami. The footage will then be turned into either a series of portraits or a short-feature documentary film that depicts the constellated history of these practices. 
Dance allows me to open a gateway between the visible and the invisible. I would like to create performances bringing together Voodoo dancing with other dance forms (krump, flex, hip-hop, contemporary, classical, African) to create new thoughtscapes. 
Hopefully, this project will inspire new collaborations that raise new and unexpected questions. For example, how can one describe a movement that reveals something invisible? How can a spirit or energy be summoned in an urban world cut off from nature? 
I will work on ways to extend movement through camera work, which could help create metaphors or images of the otherwise invisible. I want this audiovisual piece to show how the philosophy of Voodoo dancing manifests and transforms through adaptation to the urban environment. 
I will travel to New Orleans during its season of music and dance festivals, such as the New Orleans Jazz & Heritage Festival, and visit the Historic Voodoo Museum, meet with Voodoo priests, interact closely with the communities that practice this tradition, and familiarize myself with key cultural sites, such as the Music Box Village.
In Miami, I will meet with Voodoo practitioners and scholars, and visit artist residency centers.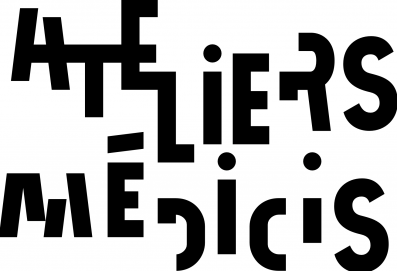 Located in Clichy-sous-Bois and Montfermeil, in the Seine-Saint-Denis department, the Ateliers Médicis endeavors to promote new and diverse artistic voices. Its artistic residencies, open to artists working in any artistic field, support the creation of works conceived in collaboration with French territories and fosters encounters between artists and inhabitants.
Sign up to receive exclusive news and updates