Villa Albertine's 2023 Dance Season brings new global performances, talks, and collaborations to cities across the United States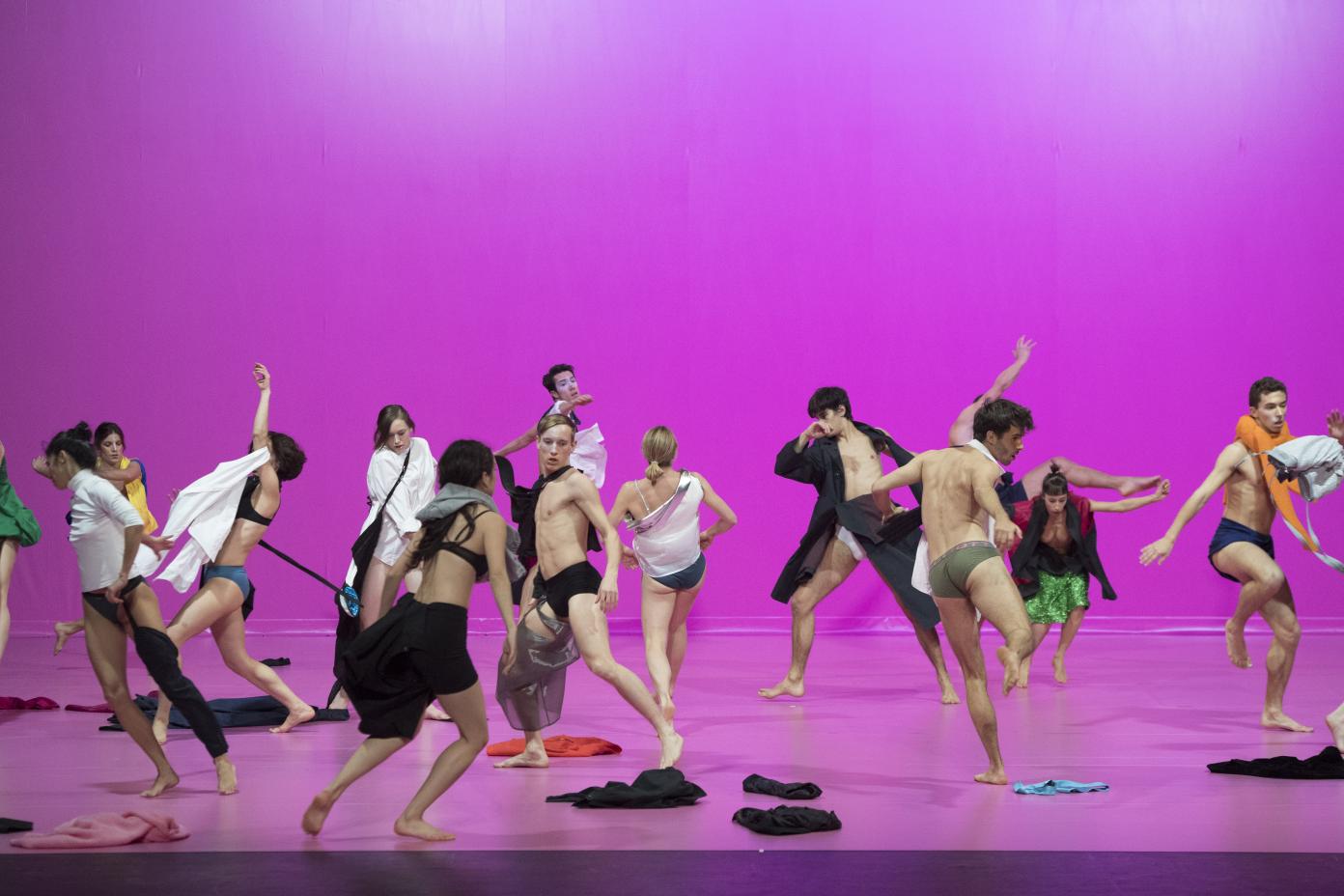 The year-long exploration of dance from inception to performance includes multi-city tours by French, France-based, African, and Caribbean companies, the Dance Reflections by Van Cleef & Arpels Festival in New York City this fall, artistic residencies for up-and-coming choreographers, and a culminating dance-themed symposium featuring global leaders in the field.
New York, April 4, 2023 — Villa Albertine today unveiled the spring/summer programming for its year-long Dance Season 2023, a 360-degree program that caters to each stage of the artistic process from the conception of new work to performance to continuing professional development and learning in the industry.
As part of their ongoing efforts to foster the exchange of ideas and deepen cultural connections between the United States and the French-speaking world, Villa Albertine will create opportunities for the most acclaimed and exciting choreographers and companies from the French and Francophone world to explore new ideas, push boundaries, and reinvent the artform.
The Albertine Dance Season presents three types of programming throughout 2023:
1. Company tours and Dance Reflections Festival: The Dance Season will support the performance of new work from over a dozen established and emerging international dance companies in cities across the country, including six who will make their US debut. In New York City this fall Villa Albertine will also partner with Dance Reflections by Van Cleef & Arpels Festival, a high-profile initiative in modern and contemporary dance, which sheds new light on the artform through both major repertory works and new productions.
2. Talks and collective learning: Artist talks, panel discussions, and on-campus lectures will bring new perspectives in dance to audiences across the country. In October in New York City, Villa Albertine will also host a symposium headlined by French and American performers, choreographers, directors, and educators, who will discuss challenges in the global dance landscape (sustainability, reciprocity, equity, access, precarity…) and workshop solutions. This will be the first major collective reflection by the global dance community on the impact of the pandemic on the artform.
3. Research residencies across the United States: Throughout the year, 17 dance professionals—choreographers, artists, scholars—will embed in the city of their choice for one- to three-month bespoke exploratory residencies, as part of Villa Albertine's annual artist residency program. 
This year, Villa Albertine's popular French film festival Films on the Green will also be curated around the theme 'Dance in Film'. The free screenings will take place between June and September in local parks across New York City, Chicago, Boston, and Washington, DC.
"We conceived this travelling, many-voiced Dance Season in response to the past three years, as relationships to our bodies, to public and private spaces, and to social responsibility have changed in fundamental ways," said Gaëtan Bruel, Director of Villa Albertine. "How is dance evolving in a post-pandemic world? What new ideas are emerging, and from where? We hope that this Season will encourage a new generation of global-minded dance makers to consider and nurture new ideas around these questions and other developing areas of inquiry in dance."
Albertine Dance Season is made possible thanks to the generous support of Ardian.
Coming this spring and summer
Performances
Raphaëlle Boitel – Compagnie L'Oublié(e) — "Ombres portées (Shadows Cast)"
Montclair, NJ: March 23 – 26 @ Montclair State U. / Peak Performances
oston, MA: March 30 – April 2 @ ArtsEmerson
Easton, PA: April 6 @ William Center for the Arts, Lafayette College
Centre Chorégraphique National (CCN) Ballet de Lorraine — "Cela nous concerne tous (This concerns all of us)" choreography Miguel Gutierrez and
 "For Four Walls," choreographed by Petter Jacobsson and Thomas Caley, with pianist Vanessa Wagner
New York City: April 21 – 22 @ NYU Skirball Center. Post-show discussion April 21
Compagnie Käfig – Mourad Merzouki in collaboration with Adrien M and Claire B — PIXEL
Beckett, MA: August 23 – 27 @ Jacob's Pillow Festival
Washington, DC: August 30 – September 1 @ The Kennedy Center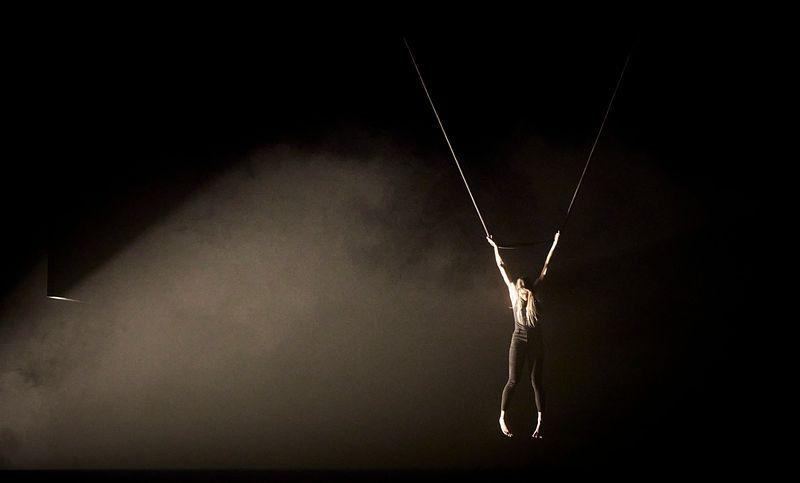 Talks
"Dance Assembly: A Conversation Series" in New York City exploring international collaboration, transmission, equity, agency, and more in the art and industry of dance
"Black Archives Dancing" with Villa Albertine resident choreographers Jay Pather and Nelisiwe Xaba, moderated by Candace Thompson-Zachary

April 6 @ Villa Albertine headquarters

"This concerns all of us: A Somatics of (Political) Agitation" with choreographer Miguel Gutierrez and curator and academic Emma Bigé

April 17 @ NYU Skirball Center Online program "Office Hours"

Cross influences in hip hop between France and the United States with Collectif FAIRE-E (Centre Chorégraphique National, Rennes)

Late May, location to be announced
Dancer, choreographer, educator, and Villa Albertine resident Léna Blou on indigenous Caribbean musical-choreographic culture
Houston, TX: March 31 @ Rice University
Evanston, IL: April 13 @ Slippage – Northwestern University
Artistic director, choreographer, dancer, and Villa Albertine resident Amala Dianor presents and discusses his film "Niounc Rec"
Atlanta, GA: April 16 @ Atlanta Contemporary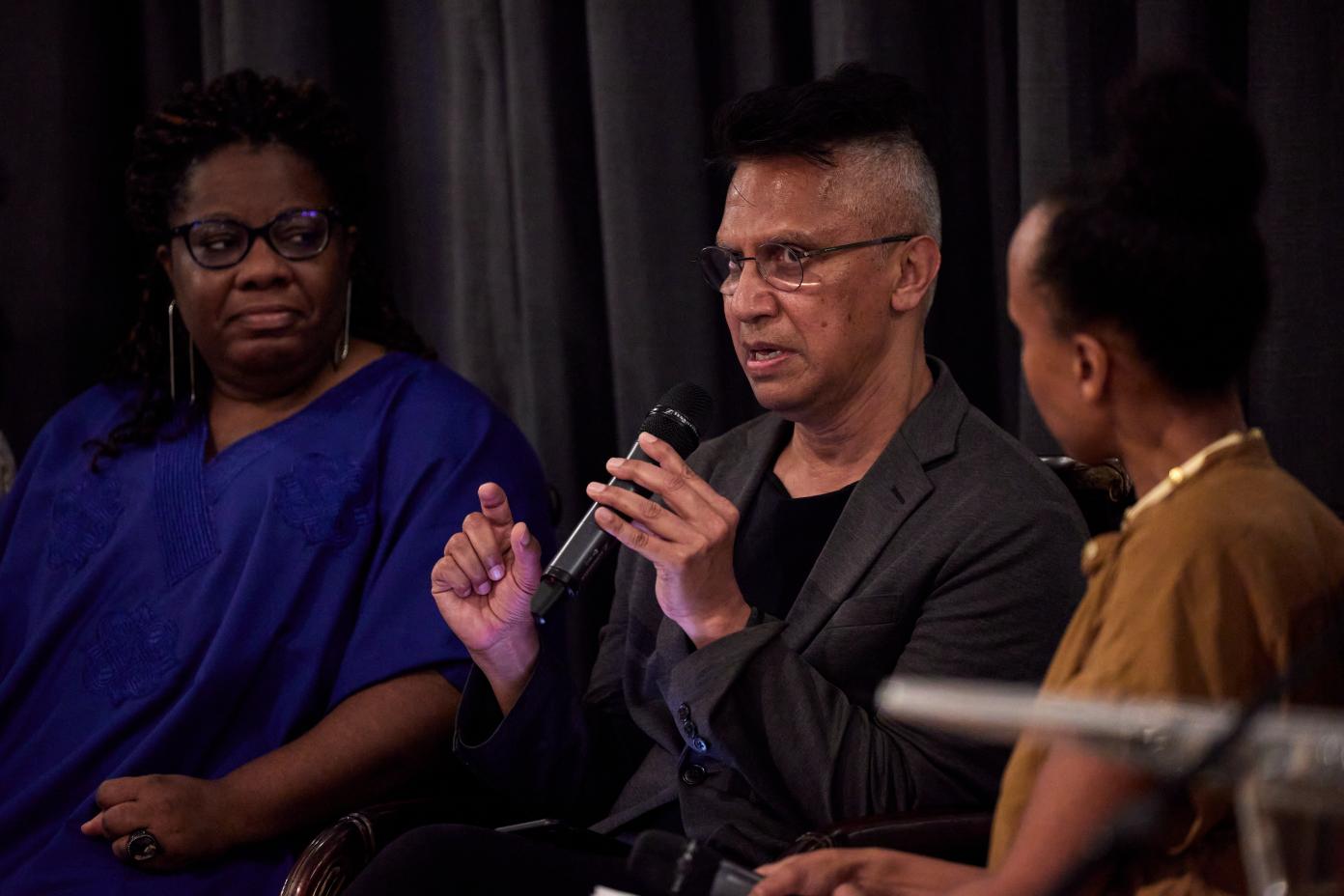 Artists in residence
Spring and summer will bring 17 choreographers, artists and scholars in residence to more than a dozen US cities. Smaïl Kanouté will investigate Voodoo traditions in New Orleans and Miami; Marlène Saldana and Jonathan Drillet will explore adaptation and aesthetic-political interaction in Las Vegas; Ashley Chen and Peter Steven will rethink relationships to exterior space in Los Angeles; Wanjiru Kamuyu and Dirk Korell will explore post-modern dance inheritance and the body as a site of liberation and "healing justice" in Washington DC, Boston, and New York City. Each resident will meet with communities and peers, explore local archives and institutions, and infuse the experience of their surroundings into their work. The choreographers will join other French and Francophone creatives throughout the US participating in the second year of Villa Albertine's unique residency program, which offers bespoke experiences to engage in creative exploration. Read about the residents and their projects here.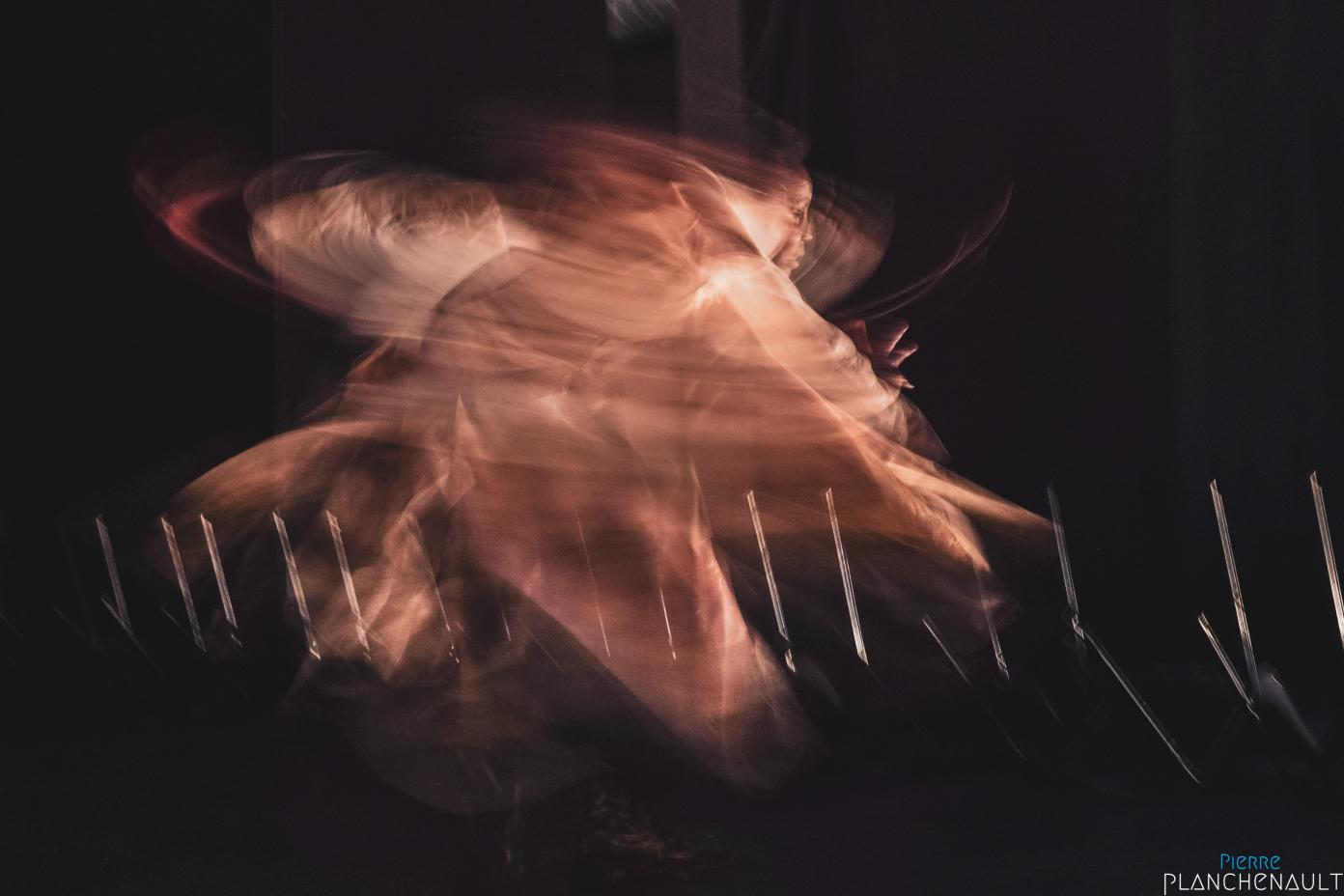 Coming this fall
The full lineup of fall performers, speakers, and event dates will be announced this summer. Highlights will include tours by Wanjiru Kamuyu, Compagnie Nacera Belaza, Nidal Abdo with Collectif Nafass, Dimitri Chamblas, Smaïl Kanouté, Leïla Ka, and several more, as well as talks centered on questions of violence, sustainability, access, and representation.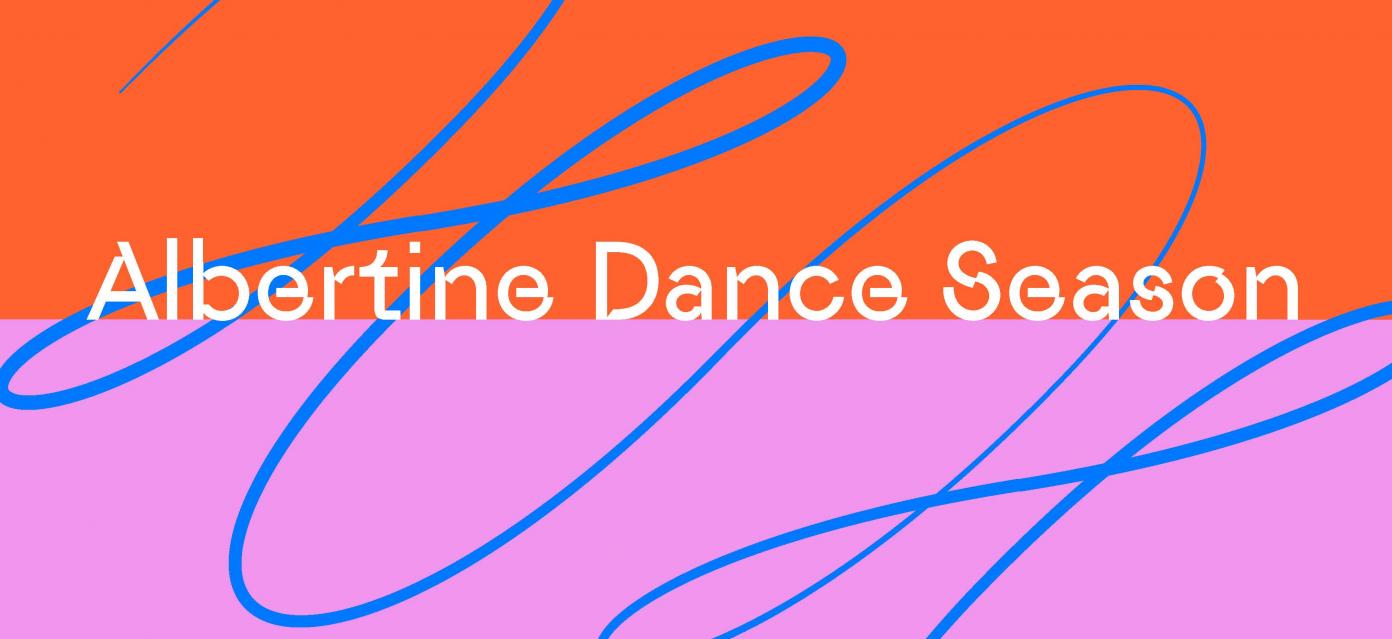 Ardian is a world-leading private investment house, managing or advising $150bn of assets on behalf of more than 1,400 clients globally. Our broad expertise, spanning Private Equity, Real Assets and Credit, enables us to offer a wide range of investment opportunities and respond flexibly to our clients' differing needs. Through Ardian Customized Solutions we create bespoke portfolios that allow institutional clients to specify the precise mix of assets they require and to gain access to funds managed by leading third-party sponsors. Private Wealth Solutions offers dedicated services and access solutions for private banks, family offices and private institutional investors worldwide. Ardian is majority-owned by its employees and places great emphasis on developing its people and fostering a collaborative culture based on collective intelligence. Our1,000+ employees, spread across 16 offices in Europe, the Americas, Asia and Middle East are strongly committed to the principles of Responsible Investment and are determined to make finance a force for good in society. Our goal is to deliver excellent investment performance combined with high ethical standards and social responsibility.
At Ardian we invest all of ourselves in building companies that last.

Dance Reflections by Van Cleef & Arpels
Profoundly attached to the world of dance since its origins, the High Jewelry Maison strengthens its commitment with Dance Reflections by Van Cleef & Arpels.
Guided by the values of creation, transmission and education, this initiative aims to support artists and institutions in presenting choreographic heritage, while also promoting new productions.
Since its launch in 2020, it has promoted numerous dance companies for their creations as well as the presentation of multiple performances around the world.
The program is complemented each year by major events, including the Dance Reflections by Van Cleef & Arpels Festival, whose first edition took place in London in March 2022.
This support further extends to awareness-raising actions focused on dance culture for the broadest possible audience, professionals and amateurs alike.
Sign up to receive exclusive news and updates