Museum Talks | Washington, DC #8 The Phillips Collection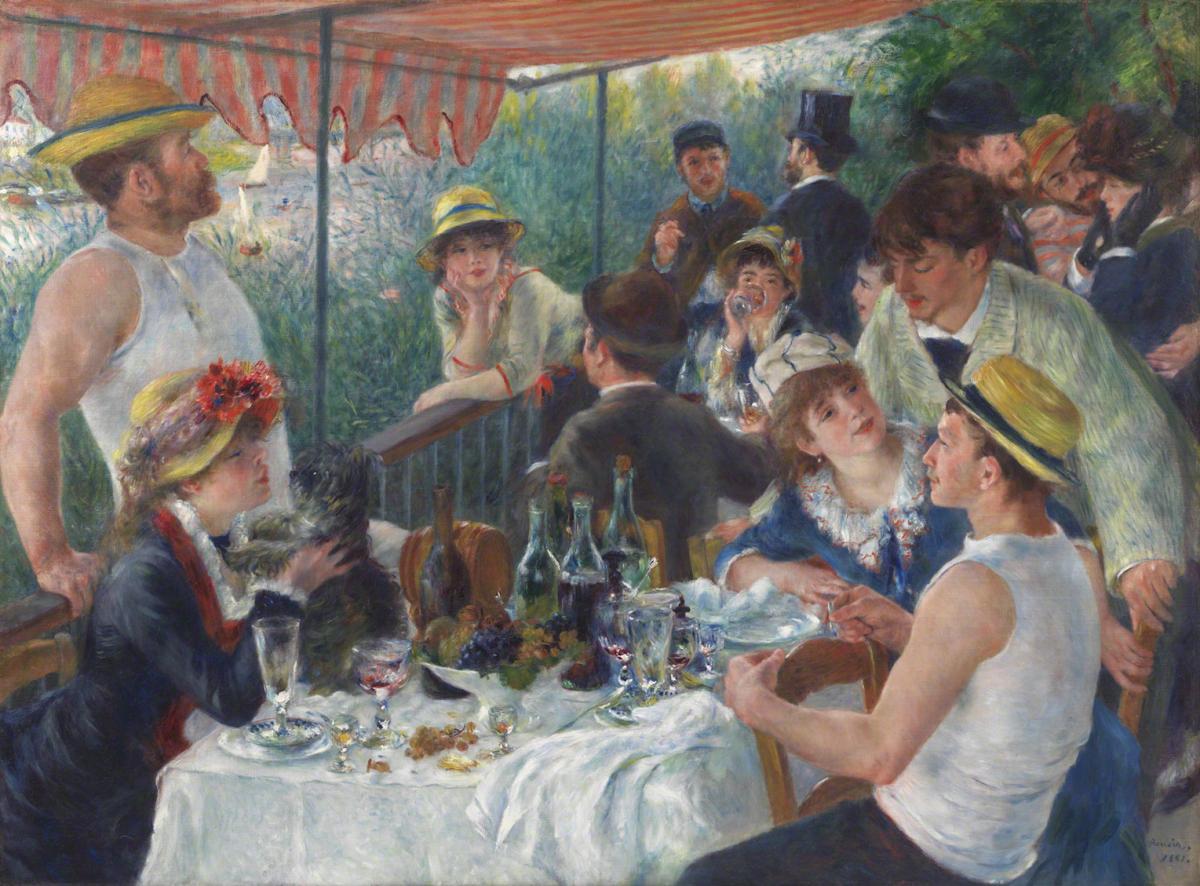 Museum Talks | Washington, DC is a program of curatorial talks proposed by the Villa Albertine in collaboration with the museums of the DMV area.
On February 24th, we are honored to be joined by Dorothy Kosinski, Director & CEO of The Phillips Collection, for a virtual talk on the extraordinary French art at The Phillips Collection.
This conversation will be moderated by Faya Causey, former Head of academic programs at the NGA, and followed by a Q&A session with the audience.
Dorothy Kosinski
Dr. Dorothy Kosinski has been the Vradenburg Director & CEO of The Phillips Collection since April 2008. Previously, Dr. Kosinski was Senior Curator of Painting and Sculpture at the Dallas Museum of Art. She was also the museum's Barbara Thomas Lemmon Curator of European Art. Over the course of 30 years in museum work, Kosinski has earned a reputation internationally as an accomplished curator and scholar of 19th and 20th century art. For over 12 years, Dr. Kosinski was based in Basel, Switzerland, where she was a curator, scholar, and university instructor, including curator and administrator of the Douglas Cooper Collection. In August 2013, Dr. Kosinski was appointed by President Barack Obama to the National Council on the Humanities. She currently serves on the Board of the Sherman Fairchild Foundation and The Morris and Gwendolyn Cafritz Foundation. Dr. Kosinski received a BA from Yale University and an MA and PhD from the Institute of Fine Arts at New York University.
The Phillips Collection, America's first museum of modern art, was opened in 1921 in historic Dupont Circle in Washington, DC, by collector and philanthropist Duncan Phillips.
Duncan Phillips (1886-1966) was the son of Major Duncan Clinch Phillips, a Pittsburgh businessman and Civil War veteran, and Eliza Laughlin Phillips, whose father was a banker and co-founder of Jones and Laughlin Steel Company. The family moved to Washington, DC, in winter 1895-96.
Duncan was close to his older brother, Jim; Jim postponed attending college for two years so that he and Duncan could attend Yale University together. The brothers moved from DC to an apartment in New York in 1914. Duncan wrote extensively on art and published his first book, The Enchantment of Art, in 1914. Duncan's passion for art was fueled by trips to Europe in 1911 and 1912 and visits to the Corcoran Gallery of Art in Washington and the Metropolitan Museum of Art, along with friendships in New York with artists Augustus Vincent Tack, who became a lifelong friend, and American impressionist painter Julian Alden Weir. In 1916 the brothers convinced their parents to set aside $10,000 annually to allow them to assemble a collection of contemporary American painting for the family.
Soon after, tragedy struck the Phillips family. Major Duncan Phillips died suddenly in 1917 from a heart condition and James died from the flu epidemic in 1918. To cope with these stunning blows, Duncan turned to the restorative quality of art. "Sorrow all but overwhelmed me," he later wrote. "Then I turned to my love of painting for the will to live." He and his mother founded the museum in late 1918. It was originally called the Phillips Memorial Art Gallery, and opened it to the public in fall of 1921. In a specially designed room added onto the second floor of the family home, they showed selections from their growing 237-work collection that now included examples by European artists, reflecting Duncan Phillips's pioneering idea of creating a museum in the nation's capital where one could encounter the art of the past and the present on equal terms. As the collection grew, the family moved out of their Dupont Circle home to a new residence in 1930, allowing the entire house to become a dedicated space for the museum.

The Phillips Collection, America's first museum of modern art, was opened in 1921 in historic Dupont Circle in Washington, DC, by collector and philanthropist Duncan Phillips.
Sign up to receive exclusive news and updates