Moesha 13 Plays Sunset Carnavale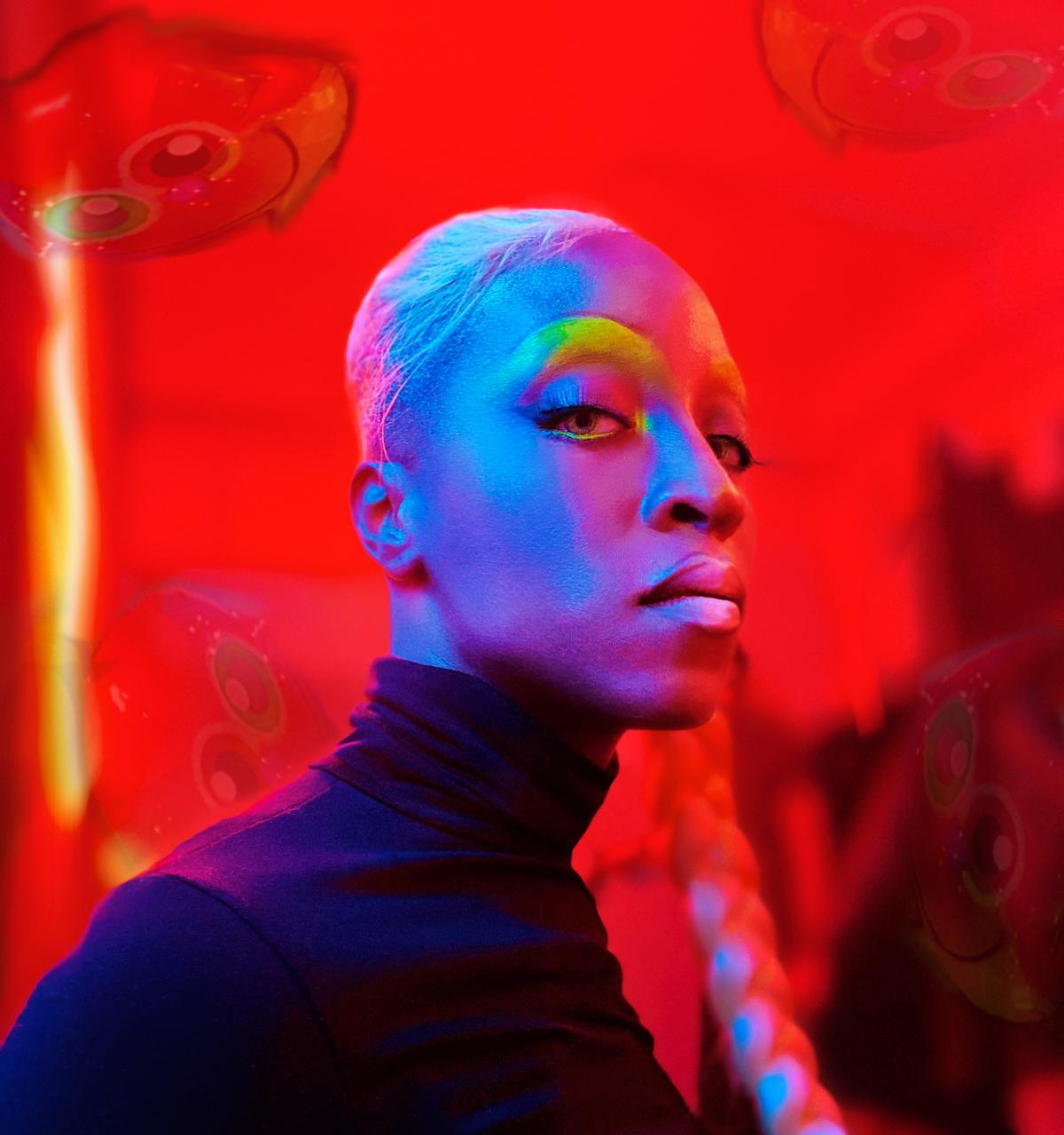 Ali Events at Lakewood
1800 Jonesboro Rd SE
Atlanta, GA, US 30315
September 25, 2022 | 6pm-11pm
Moesha 13, rapper and DJ from Marseille, France, performs at Sunset Carnavale as part of CITY CITÉ and ELEVATE in Atlanta.
MOESHA 13 is an multihyphenate artist from Marseille, whose music fuses techno and Afro, Kuduro and Baile Funk, under the concept of "gadjicore".
Moesha 13 is the female persona of Shaun that they use as a stage character. Focused on creating pop and experimental musical landscapes, their work is marked by "enjaillement" – a term from Ivory Coast refering to amusment and festivity –  activism and performance.  
An underground icon of the international club scene, they sing, mix, and produce music, exploring a large variety of influences, from empowering rap lyrics, modern dancehall to dancefloor aesthetic. They want to create a highly personal and incandescent hybrid work of art.
Sunset Carnavale is a dance party set in an immersive environment showcasing the art of Fabian Williams aka Occasional Superstar.
Internationally known DJ/Producer, Salah Ananse has curated an experience that will celebrate not only the rich history of art & music found in Atlanta, but also the mixture of African & African American culture unique to Atlanta's Lakewood Community.
Ali Events At Lakewood is one of Atlanta's most unique new event venues. The venue has permanently installed projection mapping equipment that allows the walls of the room to be transformed into unique environments. Sunset Carnavale will use this technology to create an immersive and interactive art experience featuring live music, art, dancers, deejays & performance artists. Attendees will be completely immersed in the work of Fabian Williams AKA Occasional Superstar.
MUSIC BY: Salah Ananse, DJ Kemit and Moesha13
ART BY: Fabian Williams
FOOD BY: Amorous Tacos
PERFORMANCE ARTISTS: Immaculate
DANCERS: AODO Dance Company
NO COVER•6PM-11PM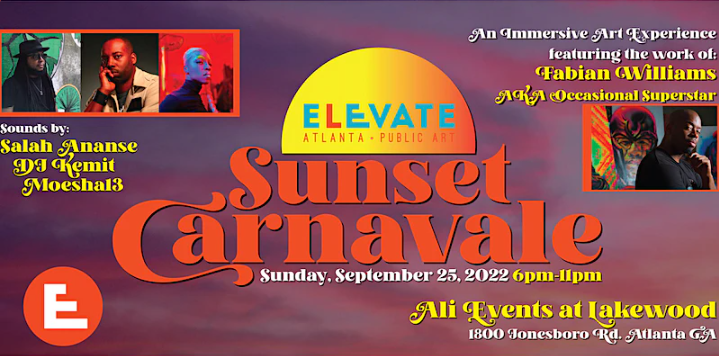 Moesha 13's performance at Sunset Carnavale is presented by ELEVATE, Villa Albertine and France-Atlanta.
Designed in 2015 and first implemented in Chicago and San Francisco, CITY CITÉ is a transatlantic cooperation and exchange program on urban issues and city making, initiated by Villa Albertine, the cultural institution of the French Embassy in the US.

In 2022, CITY CITÉ comes to Atlanta for the first time on the occasion of the French Consulate's annual France-Atlanta program, Atlanta Design Festival and the City of Atlanta's ELEVATE festival. CITY CITÉ – Atlanta x Marseille 2022 aims to make a case for the role of culture in urban and social development, by creating a dialogue between cities of Atlanta and Marseille and inviting La Friche la Belle de Mai, a major institution in Marseille, at the forefront of cultural, social, environmental and urban innovation.
CITY CITÉ – Atlanta x Marseille 2022 is supported by the Institut français, Villa Albertine, The City of Atlanta Mayor's Office of Cultural Affairs and France-Atlanta.
Sign up to receive exclusive news and updates