Jean Eustache – An American Cinematheque Retrospective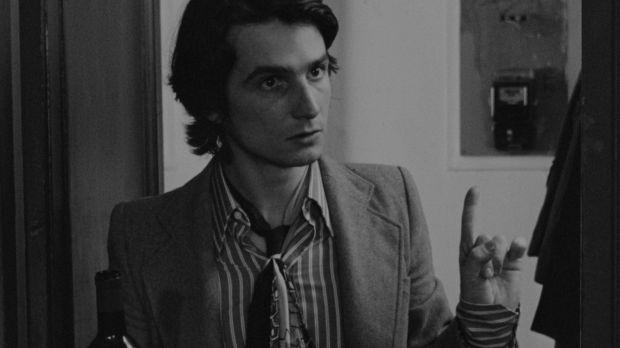 The American Cinematheque presents a film series retrospective on the French post-New Wave director Jean Eustache, known for his brutally honest and often autobiographical short and feature films.
In his short life and career, the always mysterious, newer than the New Wave, Jean Eustache tracked the story of his life like Proust with a film camera in deeply personal, autobiographical shorts and features. Nine years before his death, the young Eustache made THE MOTHER AND THE WHORE, a three-and-a-half-hour chronicle shot in Left Bank cafes and maid's chambers ruminating on love, relationships and cultural disenchantment of French youth in the late 60's. Following his debut feature, Eustache changed completely from the grainy black-and-white metropolitan ennui to the style and color of MY LITTLE LOVES – a film following rural teenager Daniel as he comes to many painful realizations about life, love and sex.
Apart from his two features, Eustache made several shorts varying from documentary to fiction, but never straying from autobiographical. Starting with the fictional "Robinson's Place" in 1963 and "Santa Claus Has Blue Eyes," in 1966 Eustache explored themes of gender and relationships with young men like New Wave icon Jean-Pierre Léaud as a shy young man who can only speak to women when dressed as Santa Claus. THE VIRGIN OF PESSAC '68 marks his first documentary short about his hometown's pageant to crown its most virtuous young woman. Ten years later, he followed it up THE VIRGIN OF PESSAC '79 and examined the pageant's progression. Blurring the lines between fiction, documentary and experimental filmmaking, Eustache's NUMÉRO ZÉRO, A DIRTY STORY, and "Alix's Pictures" take elements of his personal life and transform them to take the viewer on a journey through truth and storytelling. Exploring time and process with LE COCHON and "Employment Offer," he takes an unobtrusive look at the excruciating processes of rural sausage-making and gainful metropolitan employment. The scopophiliac, Jean-Noël Picq, of A DIRTY STORY returns for another appearance in "Hieronymous Bosch's Garden of Delights," taking the viewer through the painting's "pure play of the eye" over a traditional reading of the work.
Click here for more information!
Sign up to receive exclusive news and updates