Gagarine by Fanny Liatard & Jérémy Trouilh Opens April 1!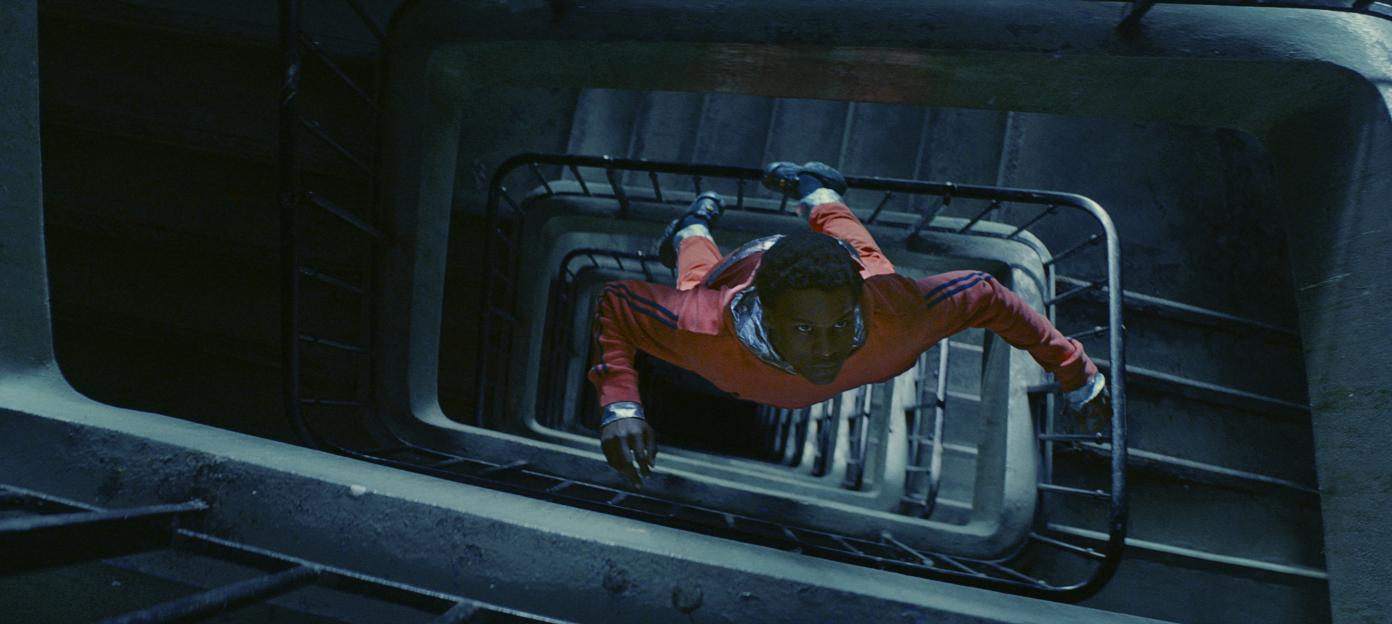 Gagarine by Fanny Liatard and Jérémy Trouilh opens in theaters across the US on April 1!
Cohen Media Group is pleased to announce the US theatrical release of Gagarine, written and directed by Villa Albertine residents Fanny Liatard and Jérémy Trouilh, who blend gritty realism with magical fantasy in their highly acclaimed feature film debut. 
Opens on Friday, April 1 in theaters in New York (Quad Cinema), Los Angeles (Landmark's Nuart), and other top markets including Scottsdale/Phoenix, San Diego, San Francisco, Denver, Washington, DC, Atlanta, Chicago, Boston, Minneapolis, Philadelphia, and Seattle.
A Cohen Media Group release. Find a theater and watch the trailer here. 
The Cité Gagarine housing project represented the hopes and dreams of a brighter future when it was built on the outskirts of Paris in the early 1960s. Fast forward nearly 60 years, and this landmark development—by then home to dozens of immigrant families—has been earmarked for demolition. 
Teenager Youri (gifted newcomer Alseni Bathily) has lived his whole life in the tight-knit community of Gagarine, even being named after the famed Russian cosmonaut who inaugurated it in 1963. From the heights of his apartment, the science whiz dreams of becoming an astronaut. But when plans to demolish his home are leaked, Youri, resolved to keep both the building and its community alive, joins the resistance, embarking on a mission to save Gagarine. Working tirelessly with best friend Houssam (Jamil McCraven) and Diana (Lyna Khoudri), a mechanically-minded Roma girl he has a crush on, Youri ingeniously transforms the housing project into his own "starship" before it disappears into space forever.
A beguiling tribute to the power of community, the persistence of memory, and the indefatigability of youth, Gagarine was shot on the cusp of the actual demolition of Cité Gagarine in collaboration with its residents.
France, 2020 | 97 min | French
Directed by Fanny Liatard and Jérémy Trouilh | Written by Fanny Liatard, Jérémy Trouilh, and Benjamin Charbit
Starring Alseni Bathily, Lyna Khoudri (The French Dispatch, Papicha,) Finnegan Oldfield (Nocturama, Les Cowboys), Jamil McCraven (Nocturama), Farida Rahouadj, and Denis Lavant
Produced by Julie Billy and Carole Scotta. Cinematography by Victor Seguin. Edited by Daniel Darmon. Production design by Marion Burger.
Filmmakers Fanny Liatard and Jérémy Trouilh were among Villa Albertine's first residents to arrive last fall—learn more about their work here! 
"A poignant, inspiring movie" – Laurel Graeber, The New York Times
"Urban fantasy Gagarine marks an audacious feature debut for writing-directing duo Fanny Liatard and Jérémy Trouilh [who] find poetry in the everyday, thanks to vividly unusual lighting, DOP Victor Seguin's striking widescreen compositions, and magical touches.… this dreamlike romance can certainly be deemed a flagship for the continuation of imagination and ambition in French cinema."  – Jonathan Romney, Screen 
"A lovely and moving debut… Liatard and Trouilh manage the transitions between real and imaginary beautifully" – Jessica Kiang, Variety
2022 Winner Lumière Award for Best First Film
2022 New York International Children's Film Festival
2021 Lincoln Center's Rendez Vous with French Cinema
2020 Cannes International Film Festival
Sign up to receive exclusive news and updates