Gaël Octavia's Play at Molière in the Park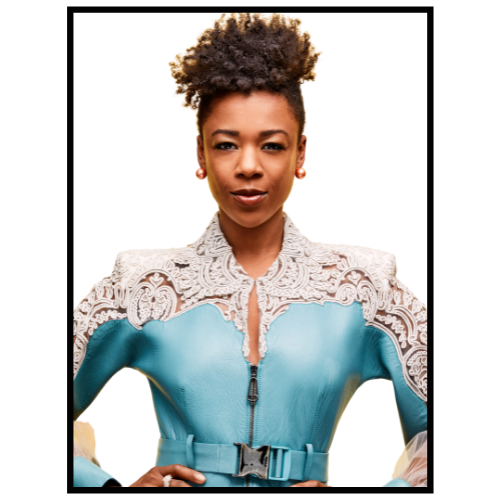 The Picnic House in Prospect Park
40 West Drive
Brooklyn, US 11215
December 9 & 10, 2021 | 7pm
Join us for a Very Modern Classical Evening at the Picnic House in Prospect Park for a reading of Gaël Octavia's drama FAMILY and Molière's outrageous and fast-paced farce THE IMAGINARY CUCKOLD. Starring Samira Wiley.
Join us for Gaël Octavia's fever dream-like Family, translated by Katharine Woff and Lucie Tiberghien, and Molière's outrageous and fast-paced farce The Imaginary Cuckold, translated by two-time Pulitzer Prize winner Richard Wilbur.
Both readings are directed by Lucie Tiberghien. Free & open to all
Performance Dates
Thursday, December 9 | 7pm
Friday, December 10 | 7pm
In English. Running time: 1 hour 45 minutes. Both performances will be followed by a Q&A with the artists involved.
Please be advised Molière in the Park is following all NYC COVID mandates. Everyone attending must be fully vaccinated two weeks prior to the event. Proof of Vaccination along with ID will be checked at the door.
Family – ​In Gaël Octavia's fever dream-like Family, a trapped wife, a closeted queer husband, and their young children unravel under the weight of "maintaining the facade." What is the disease that spreads through us and our families when social conventions of any kind force us into hiding?
The Imaginary Cuckold – In Molière's farce The Imaginary Cuckold, a tiny, innocuous event gives birth to a virus called paranoia that contaminates all the characters in the story like a wildfire. Within no time, all have lost their mind and become "imaginary cuckolds."
Produced by Molière in the Park with the generous support of the Villa Albertine / the Cultural Services of the French Embassy. In partnership with Prospect Park Alliance and LeFrak Center at Lakeside.
About Molière in the Park
Molière in the Park is driven by the conviction that neighborhoods with easy, regular, and affordable access to theater are breeding grounds for thriving individuals, families, and communities. We believe theater promotes health and hope. It encourages communal reflection and fosters empathy as a core value. It is one of the cornerstones of a functioning society.
Founded in 2018 by Lucie Tiberghien and Garth Belcon, MIP is now becoming an annual staple of Brooklyn's foray into summer, and is the sole company in the borough dedicated to bringing FREE theater of the highest caliber to all of the people of Brooklyn, annually.
Please consider making a tax-deductible donation when you reserve your free ticket, or visit Molière in the Park to help us continue to present programs like these.
About Playwright Gaël Octavia
Born in Fort-de-France, Martinique, in 1977, Gaël Octavia has been living and working in Paris since 1995. Trained as a scientist, she is a self-taught jack-of-all-trades who writes novels, poetry, theatre, short stories, and screenplays, paints, makes short fiction films… Her texts are marked by Martinique society, in which she grew up, while addressing universal themes such as migrants, family, identity, and the female condition. Her plays have been read and performed in France, the United States, the Caribbean, Reunion Island, Africa… Her first novel, La fin de Mame Baby (Gallimard) received the special mention of the jury of the 2017 Wepler Prize. Her latest publications are a play, Rhapsodie (Lansman Editeur), created par Abdon Fortuné Koumbha, and a novel, La bonne histoire de Madeleine Démétrius (Gallimard), both released in 2020. A first presentation of Family took place in December 2019 part of the Caribbean Theater Action at The Segal – CUNY Graduate Center.
Villa Albertine, with the French Embassy, aims to highlight the work of French playwrights—both in French and in English translation—for a broad American audience. In recent years, greater attention has been devoted to developing productions of French plays translated to English staged with an American cast. The presentation of Family by Gaël Octavia is part of this momentum.
Sign up to receive exclusive news and updates