Fraternity, A Fantastic Tale by Caroline Guila Nguyen at NYU Skirball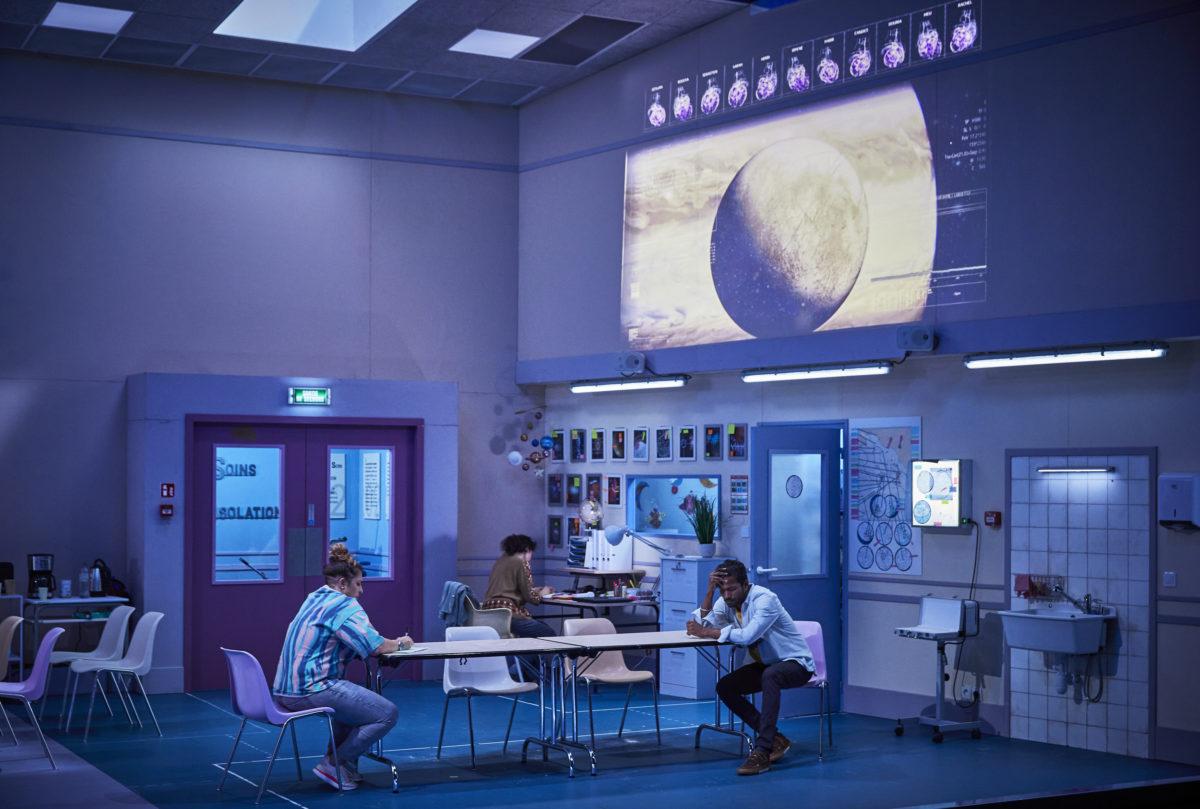 September 16 -17, 2022 | 7:30 pm
American premiere of "Fraternity" after its success at Festival d'Avignon 2021
Caroline Guiela Nguyen is a French author, playwright, film and theater director. She invites non-professional and professional actors from different social, geographical, cultural and spiritual backgrounds to take part in her creations, so that worlds meet and audiences discover a common ground.  
In the American premiere of Caroline Guiela Nguyen's Fraternity, A Fantastic Tale, an ensemble of professional and amateur actors, ranging in age from 16 to 79, take the audience on a fantastic journey. During an abnormal incident, part of the human race disappears from the planet. Those who remain attempt to heal and make sense of this unexpected loss; they now navigate their world without partners, relatives and friends.
Co-presented by the Institut français Alliance française (FIAF) Crossing The Line Festival 2022.
Caroline Guiela Nguyen is a resident of the Villa Albertine Season #1. Read more about her research here and about her company Les Hommes Approximatifs here.
The presentation of Fraternity, A Fantastic Tale at NYU Skirball is supported by FACE Contemporary Theater, a program of Villa Albertine and FACE Foundation, in partnership with the French Embassy in the United States, with support from The Ford Foundation, Institut français, the French Ministry of Culture, and private donors.
Sign up to receive exclusive news and updates