Francophone Crossings: Women in Transatlantic Conversations, Part II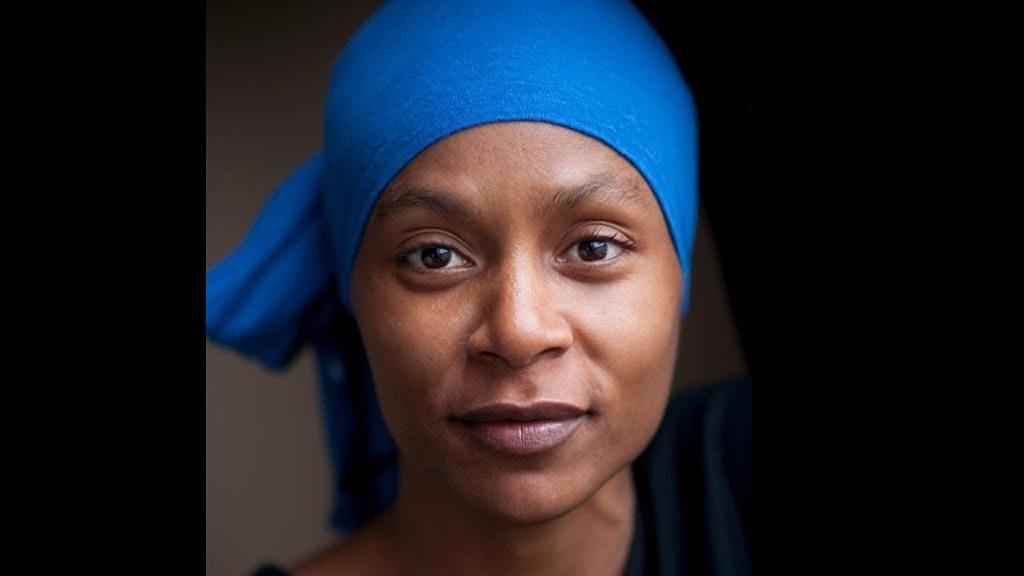 November 3 | 12pm - 1pm EST
Corps à Coeur by Fabienne Kanor.
Francophone Crossings brings together the unique and creative voices of Fabienne Kanor (Martinique) and Charline Effah (Gabon) for a two-part program. In the second part of this program, Fabienne Kanor will begin by sharing her highly innovative and moving performance piece, Corps de l'histoire, followed by a talk on her haunting literary work, Humus, in which women's voices are prominent in the construction of a collective memory of slavery.
Fabienne Kanor is a French award-winning novelist, filmmaker and journalist. She was born in Orléans, France, where she witnessed her Martinican parents' resolute desire to integrate and blend into the Métropole française that relentlessly regarded them as foreigners. At an early age, Kanor thus began to question her sense of belonging at the crossroads of France, the Caribbean and Africa. These identity negotiations would nurture her filmic, literary, performance and journalistic engagements. It is through these polycentric avenues that Kanor critically observes and questions colonial history and memory and how they affect relationships to the body, race, gender, place and borders. Since the publication of her first novel, D'eaux douces in 2004, Fabienne Kanor has made her mark as a notable francophone writer, filmmaker, activist and scholar. She is the author of fourteen documentary films, nine novels, eight audio documentaries, two movies, two plays, four short stories and numerous critical essays and live performances. Her novel Humus (2006) was awarded the Réseau France Outre-mer Prize. She was awarded the ETC Caraïbe prize for her play Homo Humus Est in 2006. In 2010, Kanor was named Chevalier de l'Ordre des Arts et des Lettres by the French Ministry of Culture. Her novel Faire l'aventure (2014) received the Prix Carbet de la Caraïbe du Tout-Monde for the best literary work in French from the Caribbean and the Americas. In 2020, her latest novel Louisiane and the English translation of Humus were published. Humus (2020) was shortlisted for the 2021 National Translation Awards (NTA) in Prose.
This event is part of France Atlanta 2021 program and organized by the University of Alabama, Georgia State University, the University of Iowa, and with the support of the Atlanta Office of the Cultural Services of the Embassy of France in the United States, FLAGS (Foreign Language Association of Graduate Students), The French Club @ Georgia State University and Engaging the Francophone World.
This online event is free and open to the public.
Read more and register
Sign up to receive exclusive news and updates