Duo Jatekok in Concert at the Embassy of France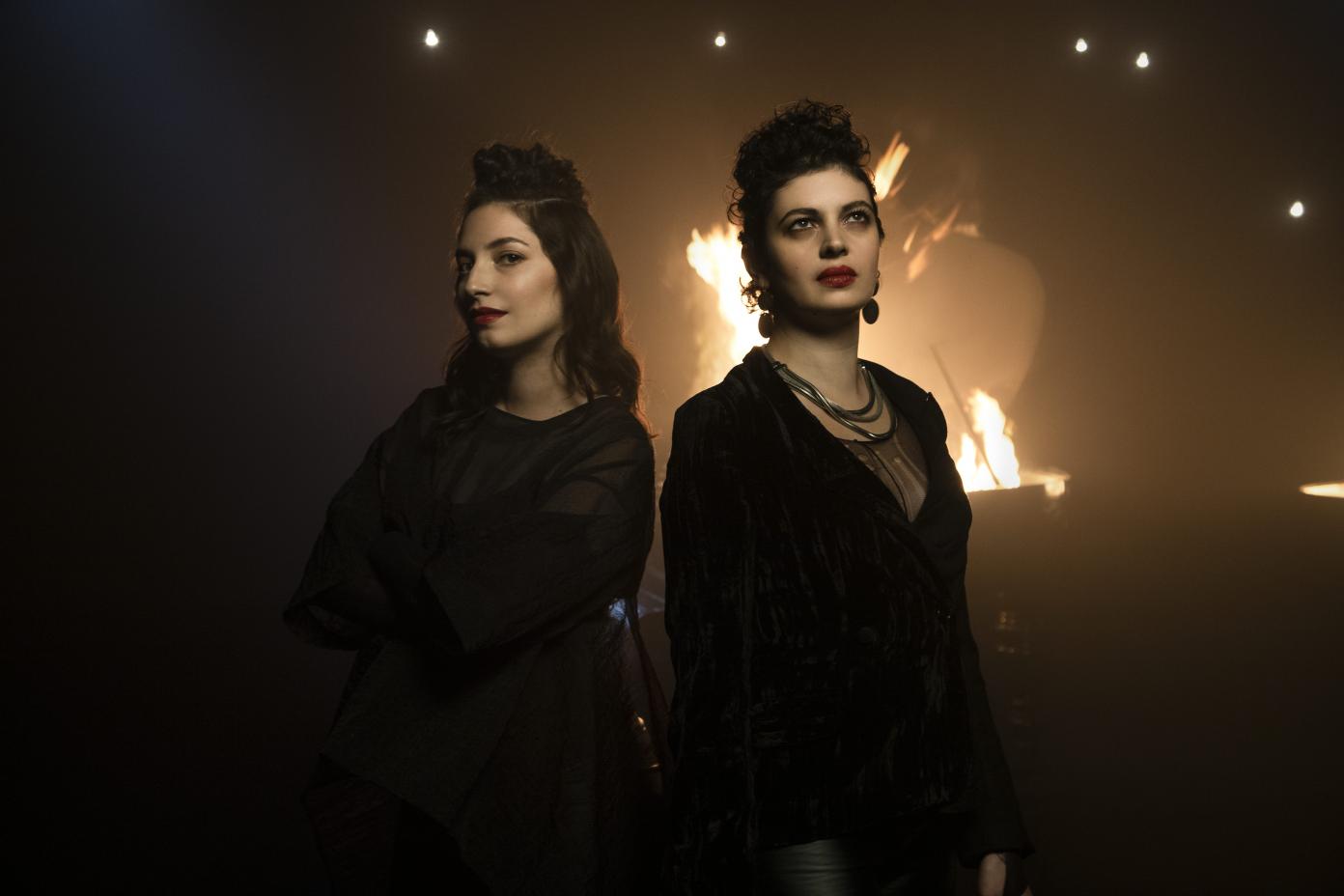 La Maison Française
4101 Reservoir Rd NW
Washington, US 20007
April 24, 2023 | 7:30pm
Join us for a concert by the "Duo Jatekok", regularly called upon for their innovation projects, such as the opening act for the metal band Rammstein!
On the occasion of the release of their album, discover the covers of the legendary metal band, Rammstein with 2 pianos! Inspired by composers such as Chopin, Debussy, Rachmaninov or Prokofiev, experience a meeting between the world of classical music and metal.
ABOUT THE ARTISTS
Soloists at the Théâtre du Châtelet and the Seine Musicale in Paris, as well as at the Salle Flagey in Brussels and the Warsaw Opera House, the Jatekok Duo continues its journey to the Shenzhen Philharmonic, the Hong Kong Concert Hall and the BBC Scottish Hall. In a pianistic dialogue, the Frenchwomen seize every opportunity to present original projects to the public. Poulenc, Dave Brubeck, John Williams or Tchaikovsky, the musical openness of this duo propels them in stadiums in front of more than 50,000 spectators as opening act for the metal band Rammstein."
PROGRAM
Meredith MONK, Ellis island 
RAMMSTEIN/JATEKOK, Engel
BACH/KURTAG, Cantate Actus tragicus 
RAMMSTEIN/JATEKOK, Mein herz brennt
TROTIGNON, 2 pièces 
RAMMSTEIN/JATEKOK, Seeman
RAMMSTEIN/JATEKOK, Aüslander 
BIZET/ANDERSON, Carmen (extr)
RAMMSTEIN/JATEKOK, Ohne dich
RAMMSTEIN/JATEKOK, Puppe 
STRAVINSKY, Rituel des ancêtres et Danse Sacrale
Doors open at 7:00 and close at 7:30 pm. Due to strict security measures, please arrive on time, and allow extra time for security screening. Registration and valid ID are required. 
Sign up to receive exclusive news and updates