City/Cité – Towards Ecological Cities: a French-American Dialogue with Whitney Barr, Darryl Haddock, Paul-Hervé Lavessière & Marion Waller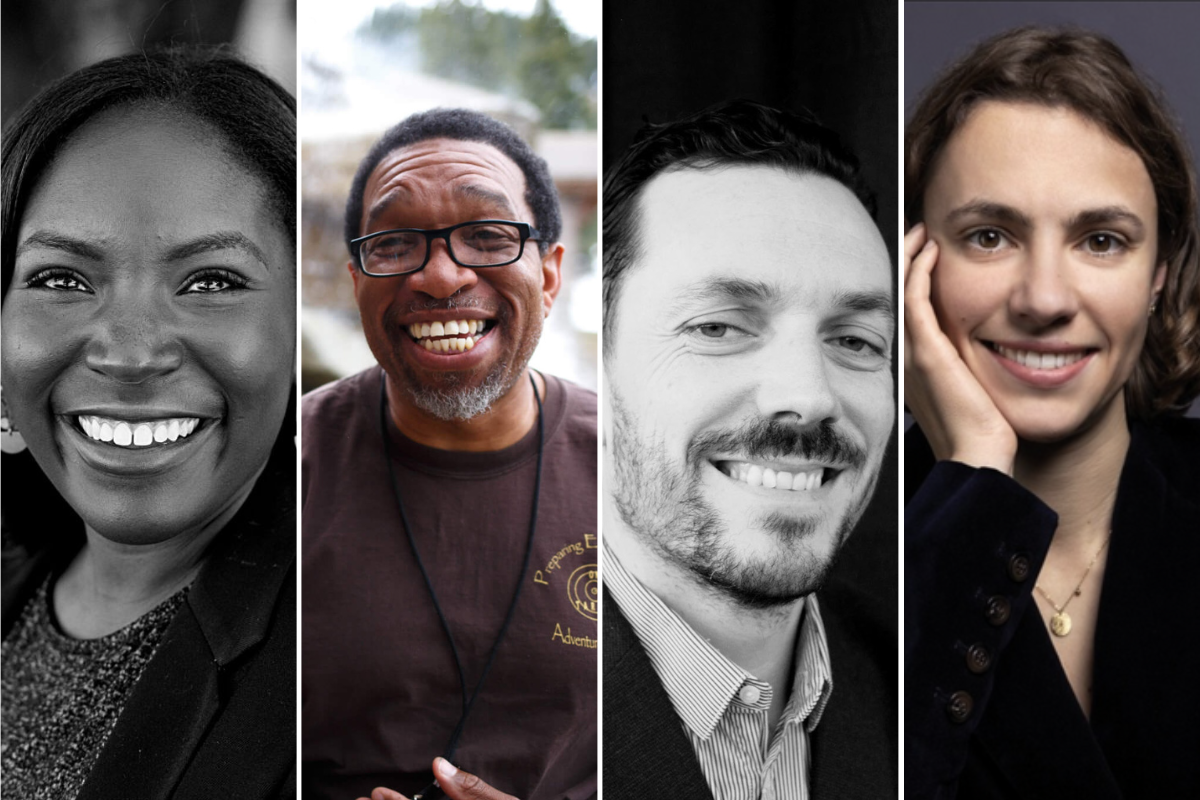 Atlanta Design Festival, Fourth Ward Offices Atlanta
405 N Angier Ave NE
Atlanta, GA, 30308
October 14, 2023 | 11:30 am - 12:30 pm
What should the sustainable cities of tomorrow look like? Why do we need to connect ecology and urban planning, environmental solutions and social justice? How can we reconnect our cities to the earth, and to our ecosystems? How can we design the "ecological future of our cities"?
City/Cité brings together 4 French and American experts to discuss these issues: Whitney Barr (Food Systems Innovation Fellow for the City of Atlanta's Office of Sustainability and Resilience), Darryl Haddock (environmental scientist, West Atlanta Watershed Alliance), Paul-Hervé Lavessière (urbanist, Metropolitan Trails Agency, Marseille), and Marion Waller (curator and urbanist, Director of Pavillon de l'Arsenal, Paris).
This talk is presented by Villa Albertine, as part of City/Cité – Towards Earthly Cities, Creative Futures Conference 2023 / Atlanta Design Festival and France-Atlanta.
Creative Futures Conference is a 2-day conference (October 14-15, 2023) at the new Fourth Ward Offices along the Beltline. Registration required for entry. Use promo code FRANCE2023 for 50% off registration for the Creative Futures Conference.
---
---
About City/Cité – Towards Earthly Cities – Atlanta, Oct 11-22, 2023
City/Cité – Towards Earthly Cities (Atlanta, Oct 11-22, 2023) is a program inviting professionals from Atlanta and Marseille and the public to learn together about urban ecology and the future of our cities. Associate curator: Alexandre Field (Marseille).
City/Cité – Towards Earthly Cities is presented by Villa Albertine, in partnership with the Atlanta Design Festival 2023, France-Atlanta, the College of Design at Georgia Tech, the College of Environment + Design at University of Georgia, the Franco-German Cultural Center of Atlanta (Goethe Zentrum Atlanta + Alliance française d'Atlanta), Le Bureau des Guides, the Metropolitan Trails Agency, L'Ecole Nationale d'Architecture de Marseille, Friche la Belle de Mai, Finding the Flint and the Atlanta Creek League.
Made possible with the support of the Judy and Peter Blum Kovler Foundation, the Institut français, Georgia Institute of Technology, the Ministry for Europe and Foreign Affairs (France), Métropole Aix-Marseille-Provence, the Ministry for Culture (France), Air France, Gene Kansas and Hyatt Centric Buckhead Atlanta.  
Sign up to receive exclusive news and updates