To Believe in the Animal: A Lesson in Survival. A Conversation Between Nastassja Martin and David Vann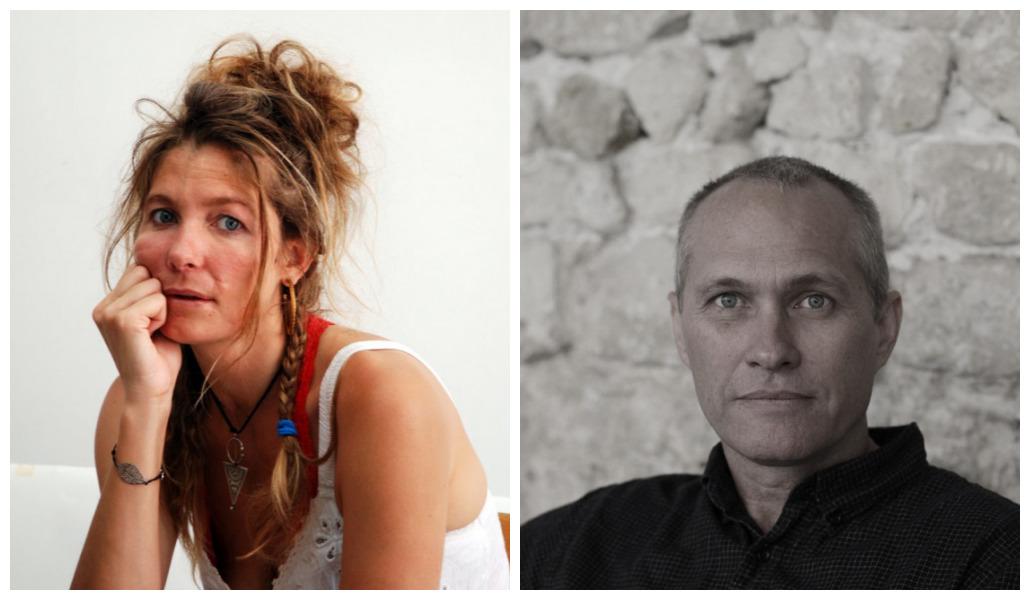 Albertine
972 5th Avenue
New York, US 10075
November 18, 2021 | 12pm
After a first cycle dedicated to Strong Female Voices, join Villa Albertine for the second cycle of our series Ideas and Ideals: Living with Animals, an online gathering that explores how we interact and share our space with other species through discussions between French writers, whose works have been recently published in the U.S. along with American cultural figures.
From wild encounters that shape individual life experiences to scientists striving to understand other sentient beings, Living with Animals is a true ode to nature. 
Our first event featured French author and anthropologist Nastassja Martin and the internationally bestselling American author David Vann, moderated by Tatiana Schlossberg.
Attacked by a bear on the edge of Siberia, Nastassja Martin considers in her works the association between the human and the non-human. Her book In the Eye of the Wild, a story that is both erudite and literary, recounts her strange "encounter" with a bear, and its English translation is scheduled to be released in English on November 16, 2021 (New York Review Books, tr. Sophie R. Lewis). Considered a New World thinker, her work is a true reflection on the inner workings of our world and the term "wilderness" which she analyzes through the concept of animism. 
She spoke with great American author David Vann, whose internationally successful books are a true ode to the immensity of nature and encourage us to think about human relationships through the prism of the natural world. Before the meeting, we had the pleasure of welcoming translator Sophie Lewis to talk about her work on the book.
Nastassja Martin is a French author and anthropologist who has studied the Gwich-in people of Alaska and the Even people of the Kamchatka Peninsula. Along with In the Eye of the Wild (Croire aux fauves, éditions Verticales in France) she has written Les Âmes sauvages: Face à l'Occident, la résistance d'un peuple d'Alaska, for which she received the Prix Louis Castex from the Académie française. 
Translated into twenty-three languages, David Vann's internationally bestselling books have won fourteen prizes and have appeared on eighty-three "Best Books of the Year" lists in a dozen countries. Among his successes, his book Sukkwan Island, initially published in 2008 by the University of Massachusetts Press, was published in France in January 2010 by Gallmeister. It was awarded the Médicis foreign prize, sold over 300,000 copies, and was adapted into a comic book by Ugo Bienvenu. Thanks to his success in France, David Vann's work has now been translated into eighteen languages in more than sixty countries. In addition to his work as an author, he also writes for The New York Times, The Atlantic, Esquire, Outside, Sunset, Men's Journal, McSweeney's, and many other publications. 
Tatiana Schlossberg is an award-winning journalist and former The New York Times Science writer whose work has appeared in The Washington Post, The Atlantic, Vanity Fair, and elsewhere. Her book, Inconspicuous Consumption: The Environmental Impact You Don't Know You Have, won the Rachel Carson Environment Book Award in 2020.
Sophie Lewis is a translator and an editor. Previously senior editor at And Other Stories, over 2018-2020 she was managing editor at the Folio Society and is now freelancing again. Working from French and Portuguese, she has translated Stendhal, Verne, Marcel Aymé, Violette Leduc, Emmanuelle Pagano, Mona Chollet, Leïla Slimani, Sheyla Smanioto, Natalia Borges Polesso and João Gilberto Noll, among others. In 2018 her translation of Noémi Lefebvre's Blue Self-Portrait was shortlisted for the Scott Moncrieff and Republic of Consciousness prizes. Her co-translation of Pagano's Faces on the Tip of My Tongue was longlisted for the 2020 International Booker Prize. In 2016 she co-founded Shadow Heroes, a workshops series on critical thinking through translation: www.shadowheroes.org.
This series, organized by Villa Albertine is made possible through the support of the Institut Français, Paris.  
© Jean-Marc Fiess and Philippe Bretelle
Sign up to receive exclusive news and updates