Atlanta x Marseille: Defining the City through Hip Hop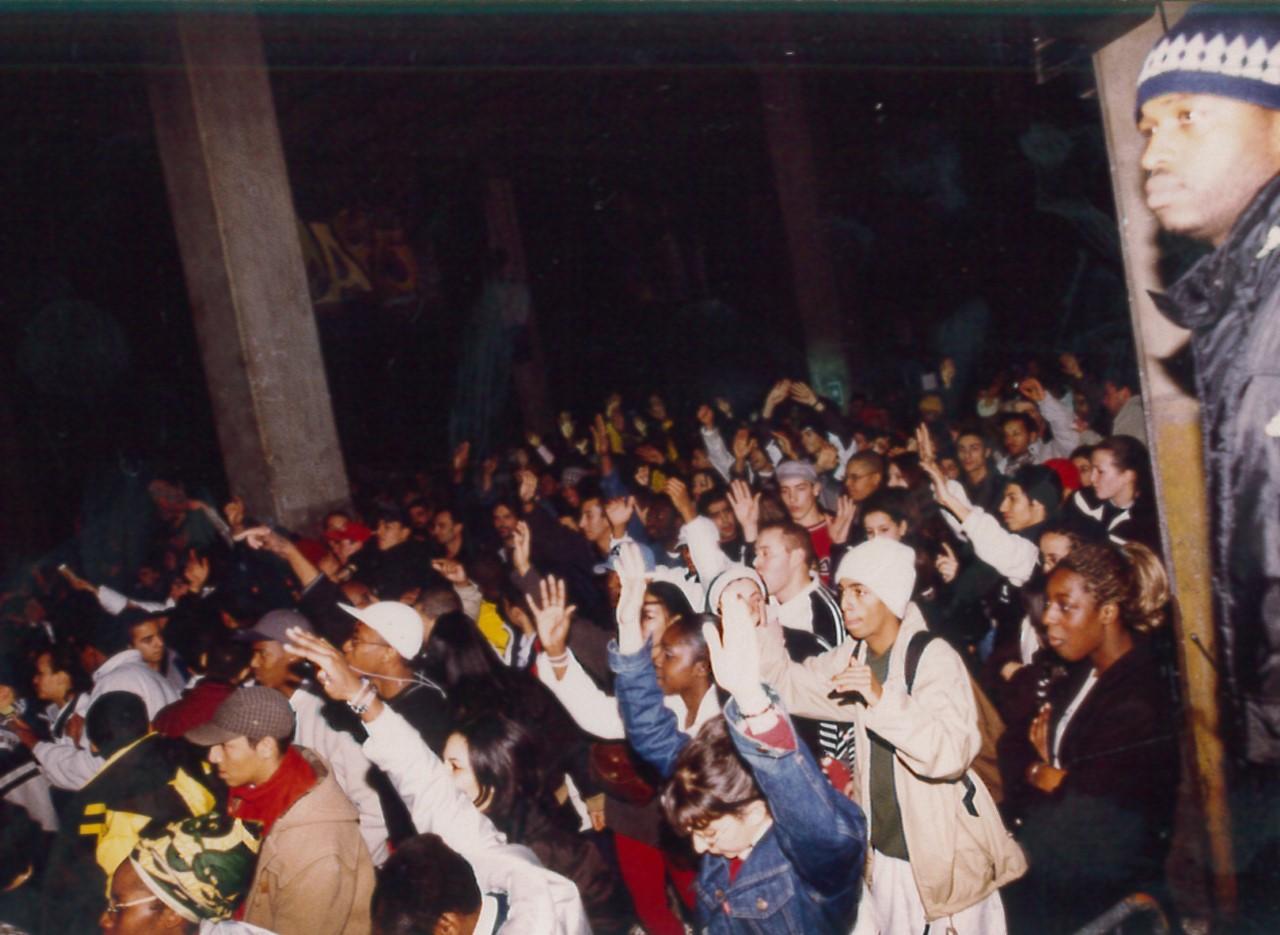 The Gathering Spot
384 Northyards Blvd NW
Atlanta, GA, US 30313
October 5, 2022 | 9:20am
Barry Sy-Valade, Elodie Le Breut, and BJ Kerr discuss the emergence of rap and hip hop in Marseille and Atlanta
This talk explores one of Atlanta and Marseille's closest connections: Hip Hop. Just as Atlanta is to the United States, Marseille is the southern capital of French Rap. From the first generation of IAM and the Fonky Family to today's success of JUL, SCH, Soso Maness and many others, French Rap is inseparable from the city of Marseille, which has invented a unique sound, influenced by Mediterranean migration and cosmopolitanism. In this talk, researcher Barry Sy-Valade, author of a comparative study on urban exclusion and rappers' engagement in Atlanta and Marseille in the 1990s, and Elodie Le Breut, Director of AMI at the Friche la Belle de Mai in Marseille, tell the story of the emergence of Rap and Hip Hop in Marseille and their impact on the city and its identity. They will discuss with BJ Kerr, founder of Patchwerk Studios – the studio where notably Outkast recorded ATLiens and put Atlanta on the Hip Hop map.
Graduate Research Assistant and Teaching Assistant at Georgia State University in 2022, Barry Sy-Valade is a French scholar. He has a Masters of Arts in Cultural Studies and History of Urban Societies and Cultures from Bordeaux Montaigne University. He works on the impact of public policies on the different social groups that make up metropolitan areas in a transnational framework. He is the author of "Une histoire sociale et transnationale de l'engagement dans le rap de la décennie 1990, Atlanta – Marseille, 1989 – 2001" (A Social and Transnational History of Rap's Political Role in the 1990s, Atlanta – Marseille, 1989 – 2001), which analyzes the emergence of this music in relation to the public and social policies of these cities. Additionally, he leads research on the history of the French press dedicated to Hip-Hop cultures since the 1980s.
Elodie Le Breut is the Director of A.M.I, an organization dedicated to support the innovative music scene in Marseille, at the Friche la Belle de Mai. She works specifically on the strategic development, as well as the general and artistic programming. AMI manages six rehearsal studios, creation residencies, artistic practice workshops, stage coaching sessions for emerging groups and cultural entrepreneurs, as well as artistic and technical training. Before A.M.I., Elodie Le Breut worked as a journalist at Radio Grenouille (Marseille) for a show dedicated to experimental and new musics in the world. She was also an international development advisor for the Gabonese record label ZORBAM Produxions, and an artistic advisor for BALOJI, Belgian artist and rapper.
This talk is presented at The Gathering Spot by Villa Albertine, Atlanta Design Festival and France Atlanta.
Designed in 2015 and first implemented in Chicago and San Francisco, CITY CITÉ is a transatlantic cooperation and exchange program on urban issues and city making, initiated by Villa Albertine, the cultural institution of the French Embassy in the US.
In 2022, CITY CITÉ comes to Atlanta for the first time on the occasion of the French Consulate's annual France-Atlanta program, Atlanta Design Festival and the City of Atlanta's ELEVATE festival. CITY CITÉ – Atlanta x Marseille 2022 aims to make a case for the role of culture in urban and social development, by creating a dialogue between cities of Atlanta and Marseille and inviting La Friche la Belle de Mai, a major institution in Marseille, at the forefront of cultural, social, environmental and urban innovation.
CITY CITÉ – Atlanta x Marseille 2022 is supported by the Institut français, Villa Albertine, The City of Atlanta Mayor's Office of Cultural Affairs and France-Atlanta.
Sign up to receive exclusive news and updates