2021 Triennale at the New Museum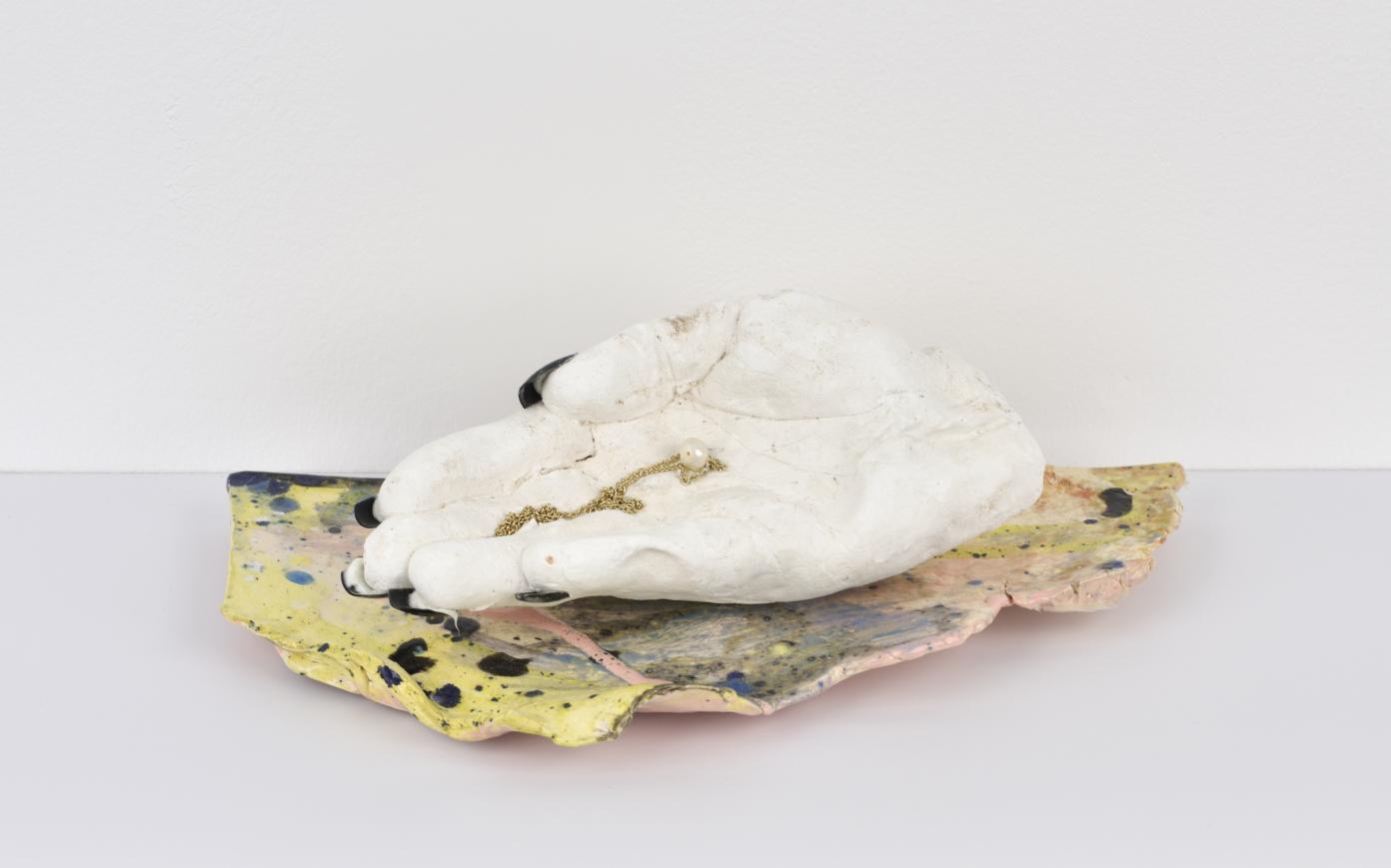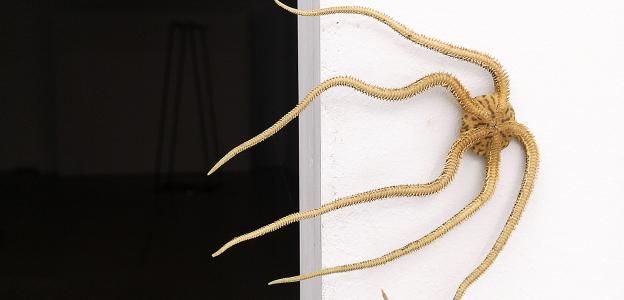 New Museum
235 Bowery Street
New York City, US 10002
October 28, 2021 - January 23, 2022
The 2021 New Museum Triennial, "Soft Water Hard Stone," brings together works from mediums by forty artists and collectives living and working in twenty-three countries. On view from October 28, 2021 to January 23, 2022, and now in its fifth installment, the exhibition is co-curated by Margot Norton, Allen and Lola Goldring Curator at the New Museum, and Jamillah James, the senior curator at the Institute of Contemporary Art, Los Angeles (ICA LA). It presents new and recent work by artists, the majority of whom are exhibiting in a U.S. museum for the first time.
The title of the 2021 Triennial, "Soft Water Hard Stone", is taken from a Brazilian proverb, versions of which are found across cultures: Água mole em pedra dura, tanto bate até que fura (Soft water on hard stone hits until it bores a hole). The proverb can be said to have two meanings: if one persists long enough, the desired effect can eventually be achieved; and time can destroy even the most perceptibly solid materials. The title speaks to ideas of resilience and perseverance, and the impact that an insistent yet discrete gesture can have over time. It also provides a metaphor for resistance, as water—a constantly flowing and transient material—is capable of eventually dissolving stone—a substance associated with permanence, but also composed of tiny particles that can collapse under pressure. In this moment of profound change, where structures once thought to be stable are disintegrating or on the edge of collapse, the 2021 Triennial recognizes artists re-envisioning traditional models, materials, and techniques beyond established paradigms. Their works exalt states of transformation, calling attention to the malleability of structures, porous and unstable surfaces, and the fluid and adaptable qualities of both technological and organic mediums. Throughout the exhibition, artists address the regenerative capabilities of the natural world and our inseparable relationship to it, and grapple with entrenched legacies of colonialism, displacement, and violence. Their works look back at overlooked histories and artistic traditions, while at the same time look forward to the creative potential that might give dysfunctional or discarded remains new life. It is through their reconfigurations and reimaginings that we are reminded not only of our temporality but of our adaptability— fundamental characteristics we share, and which keep us human.
French-Tunisian artist Alex Ayed
French-Tunisian artist Alex Ayed will present a new body of sculptural works made specifically for the 2021 New Museum Triennial. Inspired by the exhibition's title and theme, Ayed will present works that respond to the architecture of the New Museum, and experiment with material capabilities as their form changes throughout the duration of the show. The materials Ayed commonly uses, which range from found objects that he sources along his journeys, to sand, to Tunisian olive oil soap, are those that each come with rich histories, yet are not commonly used in a traditional art context, and point toward possibilities beyond those typically housed within the walls of the institution. As borders have been shut and travel has been limited due to the global pandemic this year, Ayed has turned much of his attention to researching modes of sea travel. The works Ayed will present in the 2021 Triennial will draw from this research, and the winds that make nautical travel unpredictable, yet cause boats to move faster in order to reach their destination. For Ayed, this metaphor of the wind speaks to our current moment of instability, which may cause chaos yet pushes us to realize necessary change. 
French-Haitian artist Gaëlle Choisne 
The work of the French-Haitian artist Gaëlle Choisne addresses many of the disorders that plague our society: from the climate crisis and the exploitation of natural resources, to the structural remains of colonialism. For the 2021 New Museum Triennial, Choisne will develop a new video and sculptural installation responding to the exhibition's title and theme. As she often draws from Caribbean and European literary sources, her new work is inspired by Roland Barthes' 1977 text "A Lover's Discourse," as well as Choisne's ongoing research on systemic racism, violence, and surveillance. The installation incorporates found objects, some of which have been gathered by the artist for many years, as well as materials such as Plexiglas sheets often used for hygienic or safety purposes, and metallic objects made by the artist in a facility that manufactures weapons in the South of France. Choisne's project will also incorporate architectural elements using mycelium and draws connections between a fungus-like bacteria that can grow in the stomach of dogs and elicit violent behavior in the animal, and propagating police brutality. In this work, Choisne expands from Roland Barthes' quote "I am the one who waits", to add: "I am the one who waits, for a new life, equal for everybody." 
ABOUT NEW MUSEUM
The New Museum is the only museum in New York City exclusively devoted to contemporary art. Founded in 1977, the New Museum is a center for exhibitions, information, and documentation about living artists from around the world. From its beginnings as a one-room office on Hudson Street to the inauguration of its first freestanding building on the Bowery designed by SANAA in 2007, the New Museum continues to be a place of experimentation and a hub of new art and new ideas.
Sign up to receive exclusive news and updates