Glenn Lowry, Dawn Hudson, Laurent Le Bon Among Cultural Leaders Appointed to Selection Jury for Villa Albertine's Artist Residency Program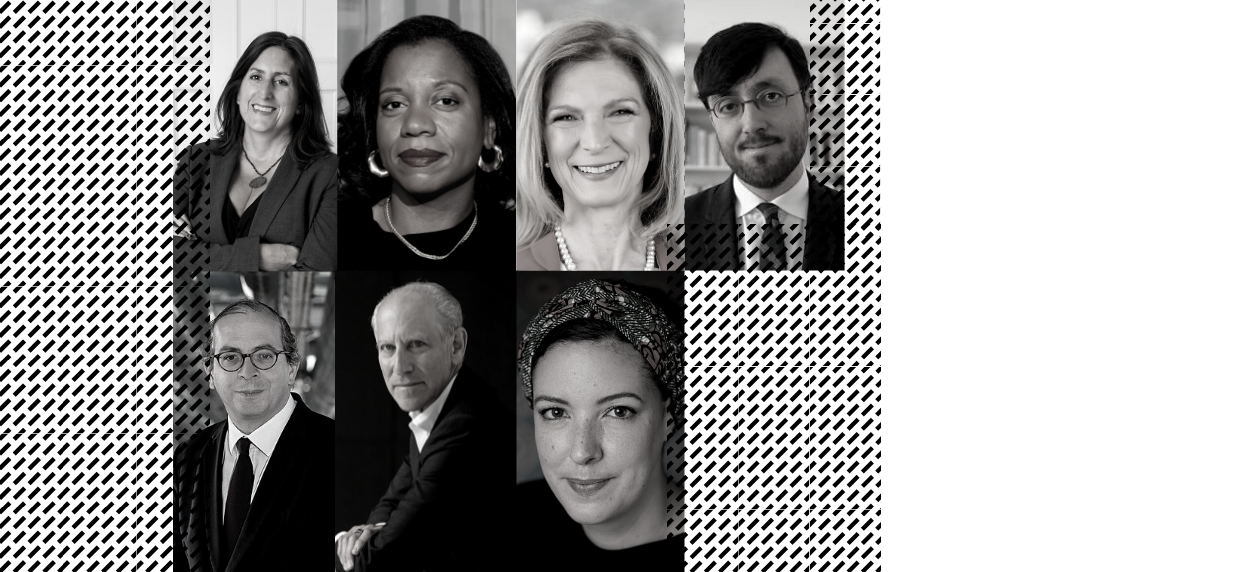 Participants in pioneering residency program that places 70+ creatives across 10 US cities will be announced June 27, 2022.
Villa Albertine, a new institution dedicated to deepening connections between France and the US through a shared exchange of arts and ideas, today revealed the selection jury for its innovative artist residency program. Representing a diverse spectrum of disciplines, geographies, and backgrounds, the jury will select a new cohort of artists and thinkers, to be announced on June 27, 2022.
Launched in October 2021, Villa Albertine hosts 70 residencies per year across 10 US cities with the goal of supporting projects that engage with the great issues of our time, across all disciplines. To do so, Villa Albertine overhauls the very concept of artists' residencies. Rather than providing one building in one city, the residency is custom-built for each creator's unique project, curating location(s), materials, and itineraries that will foster creative exploration and inspire residents to move, connect, take inspiration and perhaps inspire beyond the walls of the residency.
Villa Albertine is currently hosting its inaugural season of residents in the US, which includes sci-fi writer Alain Damasio, composer Stéphanie Childress, filmmaker Alain Gomis, astrophysicist Fatoumata Kebe, visual artist Mimosa Echard, museum director Olivier Gabet, and video game designers Accidental Queens. Running all year long, the residency program is co-curated with more than 100 France and US-based cultural partners. The artists, thinkers, and cultural professionals selected for Season 2 will pursue their residencies in the US in 2023.
The final selection jury for Villa Albertine's Season 2 residencies comprises the following members:
Nonny De la Peña, Founder and CEO of Emblematic Group, and Founding Director of the Narrative and Emerging Media Program at Arizona State University
Gina Duncan, President of BAM
Dawn Hudson, CEO of the Academy of Motion Picture Arts and Sciences
Laurent Le Bon, President of the Centre Pompidou
Glenn D. Lowry, David Rockefeller Director of the Museum of Modern Art, New York
Marie-Cécile Zinsou, President of the Zinsou Foundation and President of the Administrative Council of Villa Medici
The jury is chaired by Gaëtan Bruel, Director of Villa Albertine. He noted, "From the variety and caliber of applications we have received, it's clear that Villa Albertine's new residency model is resonating with creators. We benefit immeasurably from the expertise of this jury, who will help ensure the residency and its participants have the greatest possible impact across disciplines and continents."
"Villa Albertine is an exciting initiative from France, bringing a fresh perspective to the questions of artistic exploration, mobility, and exchange in the United States. For American cultural institutions, this is a great opportunity to identify talented international creators and explore new collaborations," added Glenn Lowry.
The Season 2 call for applications was open to creatives of all nationalities from October 2021 to January 2022. The first round of finalists was selected by local expert juries in each of Villa Albertine's 10 cities. The international jury will select residents from among this finalist pool. View a complete list of the 40+ local cultural experts, including Jeanne Gang, Founder and Principal of Studio Gang, Fahamu Pecou, artist and founder of the African Diaspora Art Museum of Atlanta (ADAMA), and Michelle Boone, President of the Poetry Foundation, here.
On June 27, Villa Albertine will announce all 70 of the incoming residents. Forty will pursue their project in one city, 20 will embark on nomadic residencies across several cities, and 10 will collaborate on a group project within the same discipline, in the tradition of the inaugural season's "10 in America". Partnerships with the Ford Foundation and Recanati-Kaplan Foundation will ensure that creators from the African continent and Middle East are well represented. Alongside the call for applications, certain residents will be selected through special initiatives and partnerships – for example, the winner of the prestigious Prix Marcel Duchamp also earns a Villa Albertine residency.
In addition to their residency program, Villa Albertine supports engagement with important and timely issues by offering resources for cultural professionals and presenting public programs, such as the long-running, multicity "Night of Ideas," a festival that furthers cross-cultural dialogue around major contemporary challenges.
Villa Albertine is a cultural institution of the French Ministry for Europe and Foreign Affairs, supported by the French Ministry of Culture. The residency program is made possible with support from FACE Foundation, the Institut français, the Florence Gould Foundation, the Ford Foundation, the Bettencourt Schueller Foundation, Art Explora, French American Cultural Society (FACS), the Centre national du cinéma et de l'image animée (CNC), Unifrance, and individual donors.
Complete list of local jury members
Audrey Chang, PhD, Director, Science Gallery Atlanta at Emory University
Sabir Khan, Associate Professor, School of Industrial Design and School of Architecture at the Georgia Institute of Technology
Fahamu Pecou, PhD, Artist, Scholar, and Founding Director, African Diaspora Art Museum of Atlanta (ADAMA)
Camille Russell Love, Executive Director, Atlanta Mayor's Office of Cultural Affairs
Pieranna Cavalchini, Curator of Contemporary Art, Isabella Stewart Gardner Museum
David Howse, VP of Office of the Arts and Executive Director, Emerson College
Tod Machover, Muriel R. Cooper Professor of Music & Media, MIT Media Lab
Sarah Wolozin, Director, MIT Open Documentary Lab
Michelle Boone, President, The Poetry Foundation
Jeanne Gang, Founding Principal and Partner, Studio Gang
Donald Laserre, Edgar D. and Deborah R. Jannotta President and CEO, Chicago History Museum
Allison Peters Quinn, Curator and Director of Exhibition and Residency Programs, Hyde Park Art Center
Will Evans, Director, Deep Vellum Publishing and Bookstore
Aimée Everett, Practicing artist and curator of the SXSW Art Program and SXSW Conference Programmer
Rebecca Rabinow, PhD, Director, The Menil Collection
Alison Weaver, Founding Executive Director, Moody Center for the Arts at Rice University
Jennifer King, PhD, Associate Curator, Los Angeles County Museum of Art
Jacqueline Lyanga, Head of DEI (Diversity, Equity and Inclusion) at IMDb.com
João Ribas, Steven D. Lavine Executive Director, Vice President for Cultural Partnerships, Roy and Edna Disney CalArts Theater (REDCAT)
Julia Ward, Humanities Director, LA Phil
Beth Boone, Artistic and Executive Director, Miami Light Project
Laura Quinlan, Program Director, Rhythm Foundation & Manager of the North Beach Bandshell
Stephanie Seidel, Curator, Institute of Contemporary Art, Miami
Alioune Sow, Associate Professor of French and African Studies, University of Florida
Andrea Andersson, Founding Director and Chief Curator, Rivers Institute for Contemporary Art and Thought
Samuel Oliver, Executive Director, Acadiana Center for the Arts
Rebecca Snedeker, James H. Clark Executive Director, New Orleans Center for the Gulf South, School of Liberal Arts at Tulane University
Frederick "Wood" Delahoussaye, Chief Creative Officer of the Ashé Cultural Arts Center & Lead Artist for Junebug Productions
Clément Chéroux, Joel and Anne Ehrenkranz Chief Curator of Photography, Museum of Modern Art, New York 
Nicole Krauss, National Book Award finalist and international bestselling author
Nicole Merrit, Programming Director and Senior Curator, National Sawdust
Jake Perlin, Film Programmer, Distributor and Publisher
Janet Wong, Associate Artistic Director, New York Live Arts
Eungie Joo, Curator and head of Contemporary Art at the San Francisco Museum of Modern Art
Peter Maravelis, Events Director, City Lights Booksellers & Publishers
Barry Threw, Executive Director, Gray Area
Rachel Cook, Artistic Director, On the Boards
Alicia Adams, Vice President International Programming, John F. Kennedy Center for the Performing Arts
Matthew Affron, Muriel and Philip Berman Curator of Modern Art, Philadelphia Museum of Art
Tony Gittens, Founder and Director, D.C. International Film Festival
Sunny Sumter, President and CEO, D.C. Jazz Festival
Sign up to receive exclusive news and updates