Wanjiru Kamuyu & Dirk Korell
Choreographer, dancer, performer / Dramaturge, producer
February - March / September 2023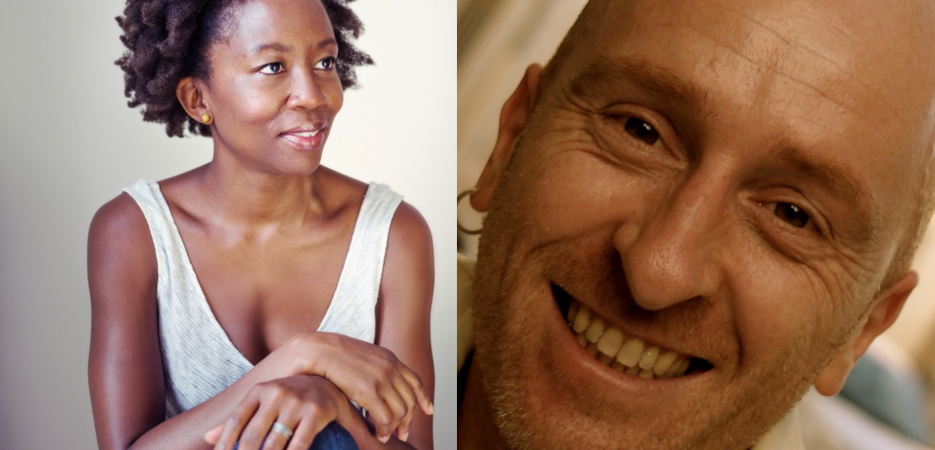 Boston
New York
Washington, DC
"Fueled by rarely heard, ignored stories, my work conceives the body as a vector for liberation and healing justice work. We will explore the ways in which my maternal African American ancestral (hi)stories are imprinted and manifest in my body."
Wanjiru Kamuyu:
My dance-making's overall eco-system is grounded in storytelling, focusing on unearthing un-heard, under-heard, ignored, rarely told and untold stories of marginalized communities. Drawing upon a tapestry of cross-disciplinary art forms, I create socially and politically engaged works that speak to universal human conditions. My works provoke and generate individual and collective reflection through a transformative celebration with dance.
My lens is that of a Kenyan Mũgikũyũ African American diasporan woman currently living in France. Having lived on three different continents – Africa, North America and currently Europe – has provided me the privileged space and time to witness, study and absorb a diverse body of cultures and worldviews, which are highly laden with political and social complexities.   
Dancer and choreographer Wanjiru Kamuyu is associate artist with Théâtre L'Onde Théâtre Centre d'Art, Scène Conventionnée Création pour la Danse. (Vélizy-Villacoublay, France). Born in Kenya, moved to France in 2007, her career began in New York City. She has worked with choreographers such as Jawole Willa Jo Zollar, Bill T. Jones (Broadway musical FELA!,) Okwui Okpokwasili, Molissa Fenley, Dean Moss and in Europe with Robyn Orlin, Emmanuel Eggermont, Nathalie Pubellier as well as dir. Julie Taymor (Broadway musical The Lion King) amongst others.
As founder of the dance company, WKcollective Kamuyu's choreographic projects are presented internationally. She has collaborated with choreographer Bintou Dembélé and theater directors Jean-François Auguste, Jérôme Savary et Hassane Kassi Kouyate. Kamuyu holds a Master of Fine Arts from Temple University (USA).   
Dirk Korell:  
I am sensitive to dance emerging from marginalized communities. Despite the minimal recognition of cultural institution stakeholders, it is a space whereby new aesthetics and dance cultures are birthed. With a privileged migrant background and invested interest in dance, particularly urban dance cultures, my work aims to build bridges and recognition internationally for such communities.   
Wanjiru Kamuyu is associate artist with camin aktion. A creative production agency I founded in 2009 and based in Montpellier (France). The ethos of our artistic and cultural engagements echoes and aligns with each other's visions and convictions.  We have been in collaboration creatively for the past 3 years.  
Dirk Korell holds a theatre degree with studies in Germany and France. In the 1990's, he fostered his producer's career at theatre MC93 Bobigny, working with artists such as Peter Sellars, Robert Wilson, Philip Glass, Steve Reich, Lucinda Childs, Karole Armitage. Co-founder of France's first hip-hop focused dance agency, MOOV'N AKTION, for 16 years Korell produced, developed international cooperation programs, co-curated a dance festival in urban communities and contributed to the wider representation of urban dance on European theatre stages. In 2009, Korell founded agency camin aktion. Besides international production activities, he is involved in professional education and migrant support.   
After our enriching creative collaboration of my solo An Immigrant's Story, a reservoir of twenty stories, Dirk and I embark upon a new dance work, Fragments. Intrigued, we wish to continue deepening our knowledge, curiosity and exploration around the idea of the body as a container, a museum, a guardian of our lived and inherited experiences.  Each story lived and memory held leaves its unique emotional and energetic imprint within the body.   
What stories lie within? How do we, through movement, celebrate the joyful and liberate self from the painful and traumatic? We will dissect and interrogate such pivotal points of inquiry, which in turn shall serve as creative stimuli for our upcoming new work.  
Through historic, epigenetic and psychosomatic based research, we shall explore the idea of the body as a site of liberation and "healing justice" work, a term and movement coined by Cara Page of the Black Lives Matter Movement. How can we through physical pathways, approaches and practices start shifting, breaking and stopping oppressive cycles of imprinted cellular, ancestral, societal, personal memories for ourselves and that of future generations within our family lineage and communities? Addressing, healing, rewriting and reshaping our narratives are at the crux of the queries we shall delve into with our select diverse experts.  
As in An Immigrant's Story, we shall collect recordings of people and their stories, interviews, sounds and environments. This documentation will serve as source material for the choreographic, dramaturgical, soundscape and aesthetic layers of a dance short and upcoming work Fragments.
Upon our return to France with partners Espace 1789 and L'ONDE Théâtre Centre d'Art, community movement workshops shall be offered and an eventual screening of the new dance short based on gatherings from our Villa Albertine residency will be presented. 
I, Wanjiru, am a child of a Mũgikũyũ father and an African American mother, living and working in France. This residency will afford dramaturge Dirk Korell and I the opportunity to return to the US to conduct focused and important theoretical and practical research around the African American ancestral memories imprinted in my body.    
My maternal side of the family was part of the 1915 to 1970 Great Migration.  From Alabama, some of our family settled in the Washington DC area, Detroit, Chicago, New York and California. Relevant to our desired research, returning to some of these cities, which are homes to some prominent institutions, scholars, historians, artists, scientists, activists, psychologists and somatic practitioners will undoubtedly inform and nourish the creative process of our new group work Fragments.  
Each of the itinerate cities holds personal ties to my family and our ancestors as well as played a significant role in the enslavement and/or emancipation of African peoples.  Dramaturge Dirk Korell and I have identified specific institutions, organizations and experts in Washington DC (i.e. Smithsonian National Museum of African American History & Culture, Prentis Hemphill, Healing Justice Director at Black Lives Matter Global Network and founder of the Black Embodiment Initiative); Philadelphia (i.e. Epidemiology and Genetics across Populations & Societies (Epi-GaPS) Lab, Epigenetics Institute at Pennsylvania State University); Boston (i.e. Boston Middle Passage Project) and New York City (Schomburg Centre for Research in Black Culture, African Burial Grounds) to help facilitate and cultivate a deepening and expansion of our research process.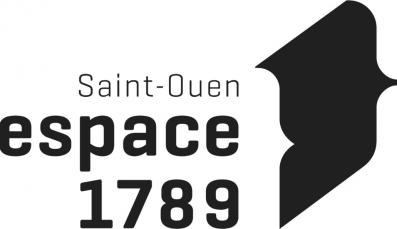 Conceived as a permanent festival, the Espace 1789 in Saint-Ouen is a multidisciplinary venue where dance, music, theatre and cinema meet, and where recognised and emerging artists rub shoulders, with particular attention paid to dance. The Espace 1789 is a place of creation that questions the future (of the world), that provokes interrogations, a place of encounters between audiences and artists, a popular university where one can discuss, without pre-requisites, with directors, choreographers… A place where one can dream of another world… A place of culture for all.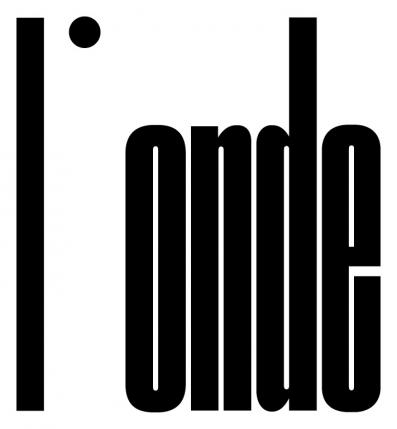 L'Onde is Vélizy-Villacoubay's performance venue and art gallary. The town of Vélizy-Villacoubay is situated in the Île-de-France region, south of Paris. L'Onde hosts up to 50 shows and 4 exhibitions per year. l'Onde offers a contemporary, multidisciplinary annual program including theatre, dance, visual arts, music and circus arts. l'Onde also has a mission of accompanying artists, either confirmed or emerging, through artist residencies.
Sign up to receive exclusive news and updates