Cinéaste | 10 in America
Septembre 2022- Janvier 2023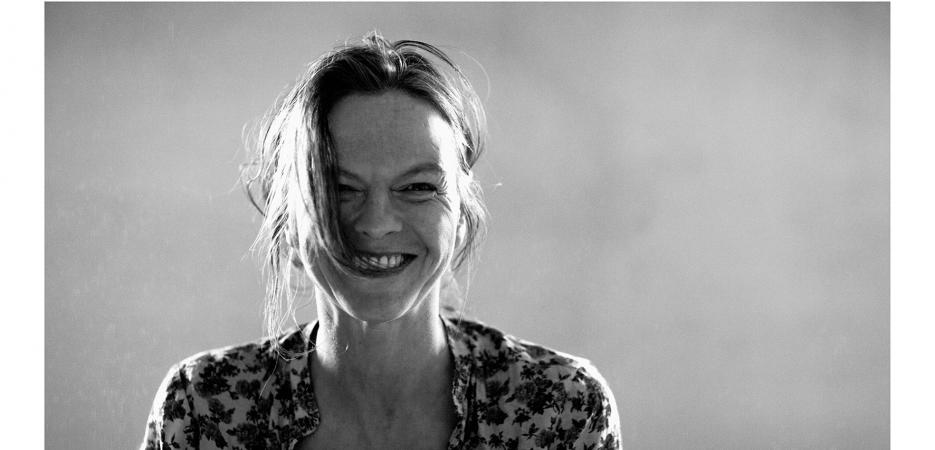 "Cinema is this ninth life in which I strive to film just as how we learn to love: with patience, decency, respect and tenderness. "
Valérie Massadian is one of the 10 filmmakers selected to take part in Villa Albertine's artist residency project "10 in America". These filmmakers-in-residence will each explore a different American city to create a short film, culminating in a documentary series that presents a singular portrait of the contemporary United States.
Valerie Massadian is a self-taught filmmaker and photographer. Her first feature, Nana, received the Opera Prima Award at the Locarno Film Festival in 2011. Her second feature, Milla, as well as her short films, have been shown and awarded at international film festivals including Locarno, Valdivia, Jeonju, FICUNAM and Doclisboa. Her work focuses mainly on the primal physicality of female characters and how they relate to the natural world. Developed over time with each protagonist, her films mix fairy tale and realism, poetics and politics to play with the boundaries of fiction and define their own dimensions.
"I have taught myself my craft through learning by doing and through interactions with others, particularly artists, photographers and filmmakers. I have had to work from the age of sixteen, I was a teenage single mother. And, much like cats, I have led several lives. Always gazing toward the same horizon, I have gradually built my life. I seek to become the instigator of everything that keeps me alive, translating all of it into film. Cinema is this ninth life in which I strive to film just as how we learn to love: with patience, decency, respect and tenderness.
I always hope to do "with" rather than "about". Rather than direct, I prefer to play, doing so in the truest sense of the word: playing through film together. I endeavor to create cinematic realms where protagonists have the space and time to instill the film with their fragility, strength and modesty; with the rhythm of their bodies and their words. To this end, my films focus on bodies, time, spaces, gestures or breaths all with the same attention, keeping faith that the living world, its emotions and its offerings will resonate with each film's subject."
"My own undertaking is part of "10 in America", a project initiated by Catherine Bizern and Michel Klein: "In 1964, six French New Wave filmmakers directed the anthology film Six in Paris. The result was six different stories, six different perspectives on Paris, and one of the most iconic films from this particular golden era of French cinema. This model is the inspiration for "10 in America", which will bring together ten shorts by ten French filmmakers, each one sharing with us their immersive experience of a US city."
In my film, a van is turned into a kind of mobile speaking corner, parked at the heart of the dissonantly disparate neighborhoods that weave together the city of Atlanta. On the side of the van, a message is tagged in colorful letters:
here we listen
here you can talk
my camera, your words
Inside this little mobile van, individuals will confront their relationships with space, society and politics. Meanwhile, the film will show wide shots of the city, architecture, buzzing streets and desolated alleys during the day and night, forming resonances with all these words. It is an invitation to wander; to lose ourselves in order to find something new."
"I was offered Atlanta, a city that I have never visited. Ultra-modern yet culturally fractured, Atlanta is fraught with historical, social and political struggles. I intend to look at this city as a divided grid of districts—opulent, desolate, gentrified, abandoned and so forth—all as inhabited, haunted and marked as the bodies that inhabit them, get invested in them or endure within them."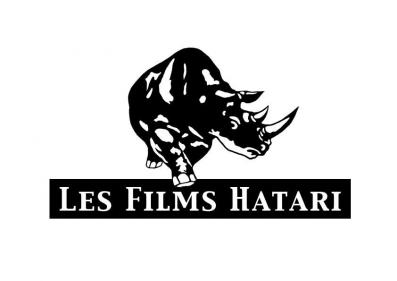 Les Films Hatari is an independent French film and television program production company founded in 2002. Its ambition is to support films that seal a committed narrative with strong cinematography, with strong potential for financing and marketing on the French, European and extra-European markets. French. Since its birth, Les films Hatari has produced around fifty films, most of which have been screened at festivals around the world.
Sign up to receive exclusive news and updates