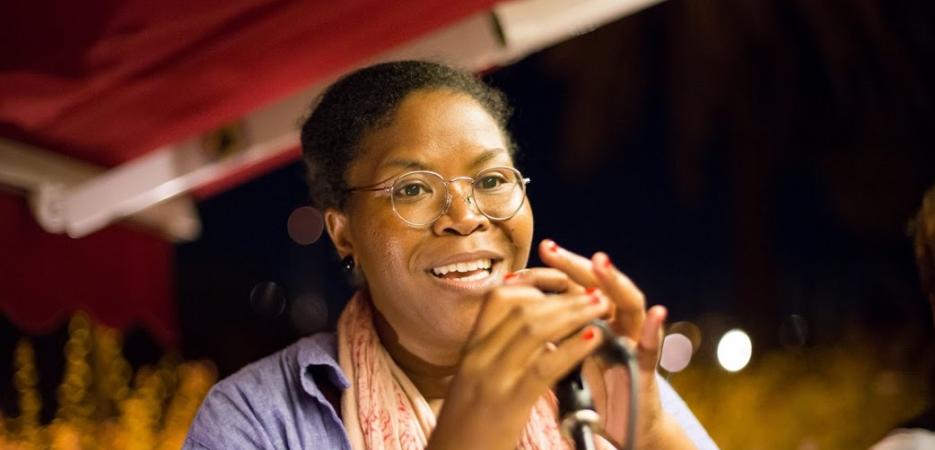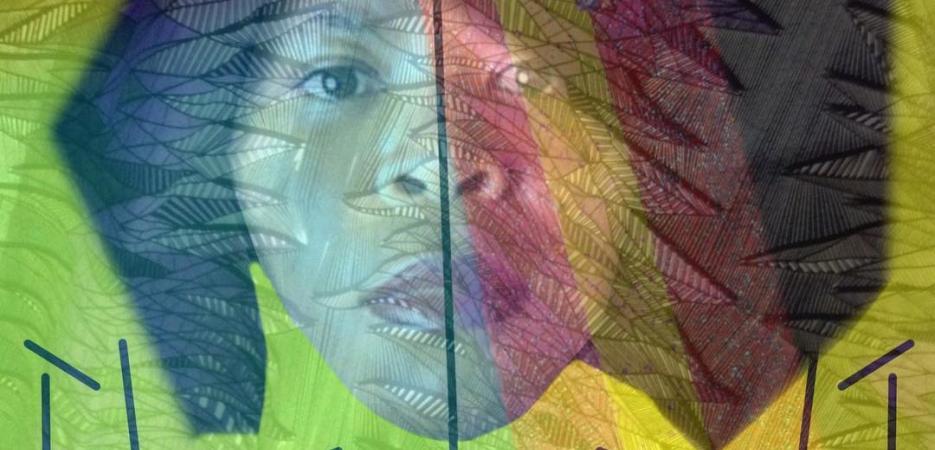 My project, Tarot littoral, will investigate potential ecological and cultural issues in mangroves common to Florida and the Caribbean islands.
I started writing as soon as I learned that I could write for the spoken word. That was in Paris in 2006. The world of slam poetry opened before me, and my writing soon began to reflect my position as a Martinican woman living away from her heartland. After writing extensively about my childhood and working through my family disputes, I embarked on a lengthy investigation of notions of pleasure and desire in a post-colonial and, above all, bilingual context. Creole forms the heart of my writing.
In 2021, I decided to explore imaginary childhood worlds with texts for younger audiences. The theme of the future has strongly influenced my thinking. (How should we envisage the future? Should we be afraid of it?) Naturally, I started looking at the environment, a subject that I had already touched upon when writing about mangroves. Then, a book by Malcolm Ferdinand ended up convincing me that it was time to enter into a new writing phase on this topic. As a young mother, my daily life is fraught with the issue of our presence in the world as conscious subjects and agents of environmental collapse.
This is how my project came about. Tarot littoral combines thoughts on the future of the environment, personal ecology, and the environmental issues in Martinique.
From poetry to songs to fiction, Simone Lagrand's writing is fed by an obsession with scarring, gwopwèl (a kind of Martinican saudade), sensuality, nighttime, nature, and the loneliness of being an only child. A regular at jazz festival performances (Lamentin Jazz Project, Jazz in Porquerolles, Rueil Jazz, Fort de France Festival, Biguine Jazz) and eclectic collaborations (Jeff Baillard, Stéphane Castry, DJ Motsek, Zist, DJ Noss), Lagrand is a self-professed "paroleuse" (wordsmith).
Mangroves and chlordecone (an extremely toxic pesticide) are two crucial environmental issues in Martinique. They are within the realm of researchers and scientists, but I believe I can reach them with poetry and tie the invisible to the visible.
My goal is to begin work on a map of the environmental spaces that are still protected and vibrant (Miami, Martinique) and use them to write predictions and divinations (QR codes, real cards inspired by tarot, etc.).
I once came across a deck of tarot cards in a bookstore. Having never before been interested in divination, I did a bit of research and was fascinated to discover the poetic experiments of the surrealists with the Marseille Tarot. I have noticed a lot of similarities between divination and oracles, how we understand omens in Martinican culture through our magico-religious heritage and taste for superstition. What do we do with all these signs, these beliefs, with all that we observe? Could it be said that omens have a more far-reaching impact than their interpretations? These are the types of questions that drive this project.
During this residency, I would like to research mangroves, their typology, and the challenges they present for Miami and different regions of the Caribbean. I want to question the notion of "divination" within a multicultural space in which mysticism is something very visible due to the existence of Haitian and Hispanic communities. My project, Tarot littoral, will investigate potential ecological and cultural issues in mangroves common to Florida and the Caribbean islands.

Tropiques Atrium Scène nationale is the most important Art & Culture center in Martinique. The center boasts 2 auditorium (958 & 276 seats), 2 galleries and 3 rehearsal studios. We host several festivals (Cinema, Jazz, Dance…) during our regular season and we support the creative art industry and develop artistic education and cultural training programs. 

The brainchild of entrepreneur and philanthropist Frédéric Jousset, the Art Explora Foundation, which launched in November 2019, aims to close the cultural divide through a series of initiatives in France and abroad, drawing on new technologies and mobile systems open to everyone. It seeks to connect works with their audiences and to support new creation and innovation. The Foundation is co-curating eight residencies for the inaugural season of Villa Albertine.  
Sign up to receive exclusive news and updates