Filmmaker
March 15th - May 15th 2023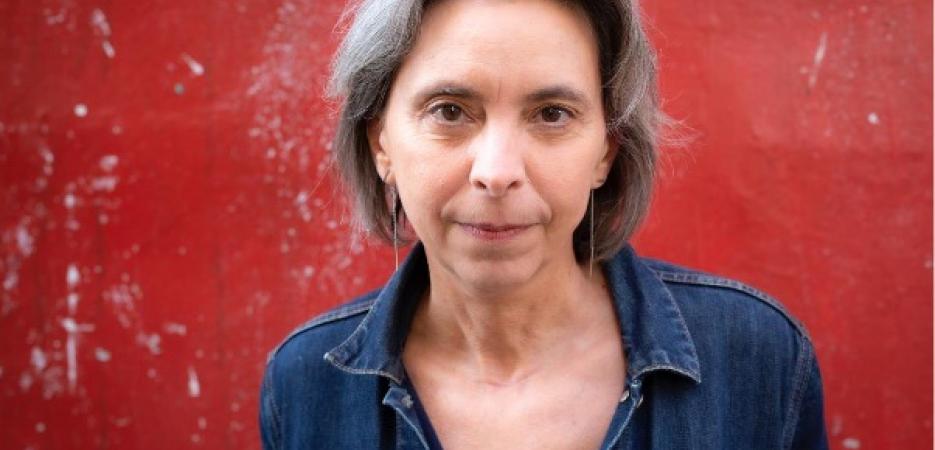 " I would like to confront my story with the contemporary American reality. "
I direct fiction films, documentaries, short- and feature films. 
I do so on my own, as was the case for my most recent film, Ceux de la nuit; as part of the small gang of people that I have been working on a regular basis for over two decades; or as a team—meaning, my gang plus other individuals. By making films, I am able to explore the world around me and grasp it in all its complexity. Cinema is an art form riddled with contradictions. When I'm working solo, making a film sometimes seems like an insurmountable task and I long for my team. But when working with them, I dream of waking up and taking charge of everything for a day of solo filming! In a similar vein, when I watch fiction actors, what moves me most deeply is the sense of documentary truth that they can get across. And when I bring a documentary mindset into real life, I always end up conjuring up the fictitious artifice of a fable or a myth in order to unpack and understand it. I often find I return to this in-between realm of real and imaginary, as this is where I feel at ease, where I can test and hone my relationship with temporality, and where I continue to refine my worldview. 
Irrespective of subject matter, my films often contain recurring themes. I examine widening rifts between characters; perpetual orphans who search for family in its broadest sense; wanderers of a world girded by physical, mental, real or imaginary boundaries that they cross on their quest for a better elsewhere, far beyond home. I am never as close to myself and in touch with my worldview as I am when portraying the lives of those far removed from my own. I have yet to shoot my own homecoming movie. As Thomas Wolfe once wrote, "You can't go home again." 
Sarah Leonor learned her craft as a director by watching movies and traveling, starting with photography before moving onto video. Her first short, Napoli 90' (1994), was screened at the Cinéma du Réel festival. Her medium-length documentary, L'Arpenteur (2002), which she filmed in Armenia with Michel Klein, was awarded the Jean-Vigo Prize. 
In 2009, her first feature-length, A Real Life, starring Guillaume Depardieu and Florence Loiret-Caille, premiered at the Locarno Film Festival and made the rounds at art house film festivals. In 2014, The Great Man, starring Jérémie Rénier and Surho Sugaipov, was screened at several festivals, including the Toronto International Film Festival (it was also featured at the Lincoln Center/MOMA New Directors/New Films in 2015). Since then, Sarah has been busy working on myriad projects of varying scope, including short- and feature films, and essays. Her most recent feature, the documentary Ceux de la nuit, was entered into Cinéma du Réel in 2022 and was released in French cinemas on January 11, 2023. 
A GIRL AND A GUN 
I have spent the past few years working on a Western film loosely inspired by the true story of the French utopian socialists who fled Europe in the 1850s in the hopes of turning their utopias into a reality on what was considered to be virgin American soil. Each of these societies had its own specific traits, inspired by their philosophy (such as the Saint-Simonians, Proudhonians, or Icarians), but all were united by the core of collectivism, equality among all members, pooling of individual wealth, opposition to violence, and no religion. However, given that the majority were city dwellers, they were ill-prepared and ended up lost in the vastness of a wild, hostile terrain that was already under the yoke of capitalist law. All that remain now are a few sketches of plans for ideal cities and a handful of writings; the dust of a dream experienced by a small group for several months or years, at most. 
I, however, seek only to film the present. I intend to let my narrative collide with the reality of modern-day America, asking myself what my heroes of yesteryear might look like today, particularly my protagonist, a 20-year old woman. What would their utopia be? Could it change the world? How would it react to violence? I have been given a chance to bring my imagination—which is itself beholden to the utopia that the western genre embodies for any filmmaker—up against contemporary America; to allow my cinephile universe to confront reality in the US. 
Through the lens of utopia, I want to explore contemporary American life. More specifically, I will attempt to do so in this landscape that I consider to be inhabited by a great violence, studying its current utopian movements. Unlike in Europe, these community-led social experiments have been popping up all over the US, as if it the country were predisposed toward constantly "starting over". 
Although I have never been to Boston, I see it as the ideal city for my project. 
Once docked by European immigrants of the past, this port city continues to receive countless visitors to this day. It is a chain of islands, many of which are still isolated and cordoned off by the sea, translating the idea of a colony cut off from the world into a spatial reality. It is a gateway that invites me to venture into American territory. 
Almost in spite of myself, I am already following in the footsteps of those French utopian socialists. I will roam across a city that is anchored in the past and utterly open to the present. Naturally, Boston also calls to mind Harvard University, where I can already see opportunities to meet professors and students involved in research on modern utopias, on women in US society, and on current community-led social experiments. There, perhaps more than anywhere else, I will feel the link between the past and present of a utopia—if it still exists, that is.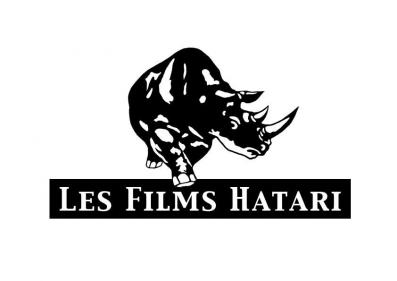 Les Films Hatari is an independent French film and television program production company founded in 2002. Its ambition is to support films that seal a committed narrative with strong cinematography, with strong potential for financing and marketing on the French, European and extra-European markets. French. Since its birth, Les films Hatari has produced around fifty films, most of which have been screened at festivals around the world.
Sign up to receive exclusive news and updates