Associate Professor
May–June 2023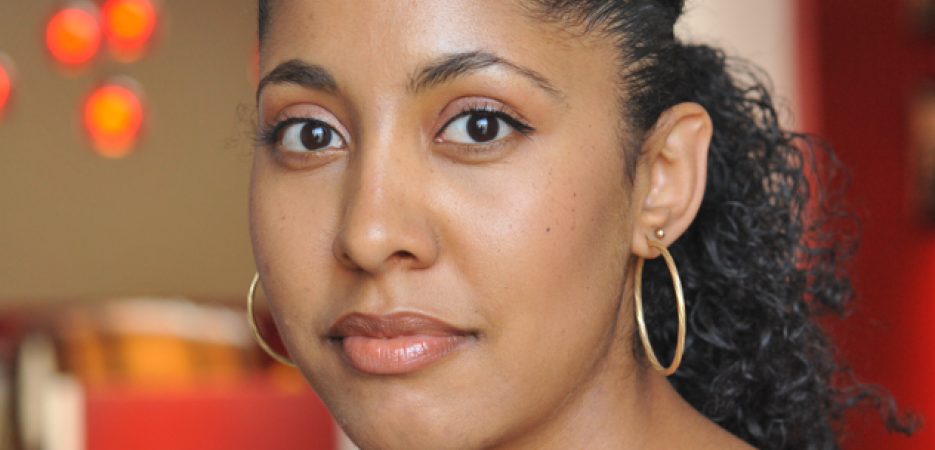 With this residency, I would like to see how dance becomes a gesture towards a different kind of other, to invent a shared political activism and future for Africa and the diasporas.
I am a historian in American and African American studies. I attended universities in the United States (Minnesota State University, CUNY Graduate Center) and in France (Université Rennes 2, the French National School of Advanced Studies in Social Sciences). 
My research focuses on political, cultural, intellectual and visual circulation in the Black Atlantic, from the 19th century to the present day, and is based on two questions: how do Africans and Afro-descendants in Europe and the Americas work toward a form of cooperation that could define the Black Atlantic? What dialogues and forms of engagement and solidarity are produced by those (renewed) dialogues? Over the years, cooperation and relation, in the words of Edouard Glissant, have turned into a situated scientific practice, enabling me to recount the world from the perspective of African and Afro-descendant histories. I therefore traced migrations and meetings on both sides of the Atlantic Ocean, explored African diasporas, Afro-American nationalism, panafricanism, the black body, black beauty, Black studios in Europe, black cosmopolitism, and, in 2016, I published a study entitled Africa on My Mind: A Social History of Afrocentrism in the United States. 
In my former life I was a dancer, and a member of the Nikita company, with 12 years training in the Horton et Cunningham techniques. In 2018, I returned to the arts after a seminar on art in Africa and the diasporas, entitled African Dialogues, which was co-authored with Christine Douxami, Dominique Malaquais (†), and Julie Peghini.  
Sarah Fila-Bakabadio, who studied in the United States and in France, is a historian in American and African American studies, and an associate professor at CY Cergy Paris Université. She is also the editor of African Diaspora (Brill). Her published works include Africa on My Mind : histoire sociale de l'afrocentrisme aux Etats-Unis (Les Indes Savantes, 2016). For the past 15 years, she has been a researcher and teacher of American and Afro-American histories, and the histories of the diaspora. Her research has been supported by Minnesota State University (2000), the French Ministry of Research and Education (2000-2001), the French National School of Advanced Studies in Social Sciences (2002), the Fulbright program (2004), the Gilder Lehrman Institute of American History (2009), and the French National Council of Universities (2017-2021). 
My project centers on the Dancemobile festival of contemporary black dance (1967–85), which was a traveling stage set up in three of New York City's five boroughs (Manhattan, Brooklyn, and Queens). Over a two-month period, it moved into different residential areas (parks, street corners, squares, etc.), bringing art-in-the-making to the inhabitants of working-class neighborhoods. Choreographic creation, a process usually reserved for dance studios, moved into the urban space, strengthening the social fabric and helping to change people's views of African Americans and black populations. Bill Taylor, its founder, created an incubator for young choreographers, including Garth Fagan, Rod Rodgers, Gus Solomons, Carol Johnson and Chuck Davis, who tackled the condition of black people, Africa past and present, the diaspora, Afro American history, but also the present day and the fight against racial discrimination. Challenging the image of the black body, viewed with distrust in the public space as a symbol of disruption or even social death, they showed active bodies collectively occupying both stage and street and representing a black political activism capable of bringing about social change, on both sides of the Atlantic.  
The main aim of my residency is to tell this story. To do so, I will base my work on the concept of "people as infrastructure," proposed by the South African philosopher AbdouMaliq Simone, to try to understand how, for nearly two decades, the Dancemobile festival became a pan-African microcosm, created around dances from black worlds. Then I shall follow the route taken by its traveling stage around New York, an itinerary that produced an original map of the city composed of nodal points, i.e. ordinary spaces (crossroads, squares, and parks), transformed into places where artists and public could meet. The idea is then to talk about dance as a form of political activism, a political discourse in its own right with its own temporality, grammar, codes, and places. 
The residency, which will take place exclusively in New York City, has two aims. The first is to document the story of the Dancemobile by collecting written, sound, and audiovisual archives produced by the festival, its partner institutions, the public organizations, and the artists themselves.  
I will also evaluate the Dancemobile's artistic and political legacy, basing this part on meetings with dancers and choreographers who took part in the festival, but also with the young generations of artists, dance historians, curators, and activists, asking them three questions: what remains of that event today? Are there choreographic continuities between the generation that created the festival and contemporary black choreographers? Is the political engagement of the dancers who perform at Black Lives Matter demonstrations a logical continuation of that of the festival's artists?  
Finally, I would like to situate the Dancemobile in the city, so I will follow its itinerary to observe the places where it was set up, see how they have changed, and maybe – like the dancers of the time – meet people myself.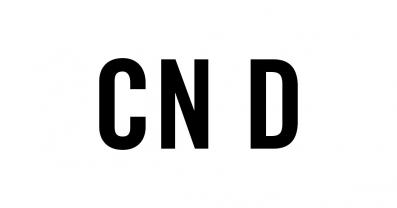 Centre national de la danse (CN D)
As a public establishment founded by the Ministry of Culture, the Centre national de la danse (National Dance Center) brings together all resources aimed at the sector of choreography and its publics in two places, in Pantin (in the Île-de-France region) and in Lyon (in the Auvergne-Rhône-Alpes region). It supports and trains professional dancers, promotes amateur practice, assists with research, conserves and distributes choreographic heritage, and supports the creation of choreographic works in all forms, while promoting a dialogue with other artistic fields.
Sign up to receive exclusive news and updates