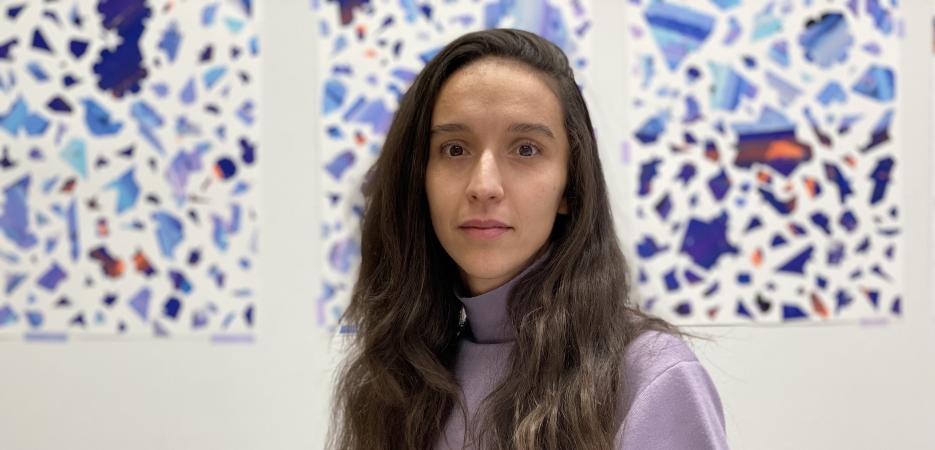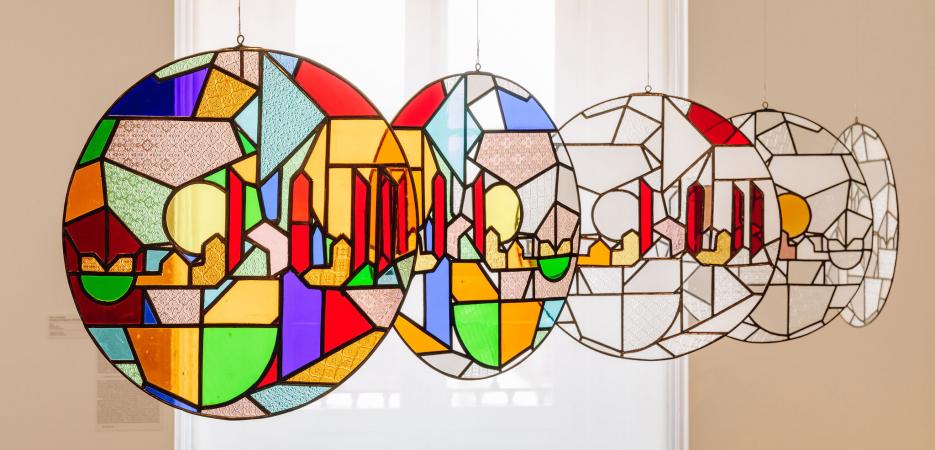 "From Houston to Los Angeles I will do a comparative study of the social and political uses of the star symbol in the Arab world and in North America."
My art projects are based on collaborating with crafting communities in Morocco. Since 2013, I have been running workshops in regions across the country, seeking out those most affected by the declining local culture. For instance, I have become involved in ceramics in the Ourika Valley, weaving in the High Atlas mountains, embroidery in Tétouan, marble in the Sahara and glasswork in medinas throughout Morocco. Each workshop presents an exploration of the region's social, political, economic, geographical and religious contexts. Working alongside local communities, I set up spaces for experimentation where our created artworks become instruments of emancipation. I also develop creative protocols to be upheld by the same crafting communities for many years to come.
Prior to this, Moroccan craftspeople had been favoring costly, low-quality imported products instead of producing works themselves. This pattern finds its roots in the colonial period, which saw local crafts turn into mere decorative commodities stripped of their utility. Coupled with modern globalization, this situation made craftsmanship very difficult, if not nigh on impossible. To tackle this, each workshop is a space for deconstruction, layering together history, archeology, anthropology, economics and other facets. The aim of this work is to revive the momentum that is so vital to creating and developing autonomy within marginalized communities.
Born in 1986, Sara Ouhaddou lives and works between France and Morocco. Her mission is to address the various challenges facing crafting communities, envisaging art as a means of economic, social and cultural emancipation. An important theme in her work is the Arabic language, whose letters she dissects to create abstract symbols, before transforming these symbols into a language in its own right. Her work has been exhibited at a number of institutions, including Mucem (Marseille); the Museo Nacional Centro de Arte Reina Sofía (Madrid); Z33 (Hasselt); the Centre Pompidou, the Palais de Tokyo and the Institute of Islamic Cultures (Paris); Bauhaus Dessau (Dessau) and the Cité internationale des arts (Paris). 
A core theme in my research is the complex ways in which our societies construct symbols. Since prehistoric times, the star has been one of humankind's most commonly used symbols. My interest in it started in Morocco before spreading to the rest of the Arab world and, more recently, bringing me to the US. The star is as much a part of how modern myths are constructed as it is an emblem of antiquity. From its symbolism to its scientific reality, it acts with the same impact in the US as it does in the Arab world.
While American society becomes increasingly polarized, Arab society, too, is seeing ever-deepening ideological rifts. My goal is to unravel the complex opinions relating to nationalism and a fear of pluralism in an effort to transcend divisions, both locally and globally. To do so, I intend to document the star symbol and the multiple roles that it plays within American society. I will meet with local communities in several Texan cities and in Los Angeles, documenting them through a variety of media such as photography, film, interviews and collecting objects. Looking through a new lens, I hope to paint a picture of the conflicting contemporary politics at play in these two geographical regions. I would like this trip to be a mirror through which two regions of the world intersect at unexpected positions, using the star as the key in my case study.
I have decided to spend my time in a number of cities in Texas, as well as in Los Angeles. The star is omnipresent in both of these regions, from radical conservatism to neoliberalism; from the church to Hollywood. Nicknamed the Lone Star State, Texas seems the perfect place to study my symbol. I would like to explore its paleontological sites, Native American communities, Confederate communities, American football culture, guns, scientific observatory and, of course, its modern art scene. This is a state where the star defines all and everyone. I see in it a fascinating space to research and chronicle a wealth of historic, social, political and geographical history. I want to go out and meet people to understand why so many disparate identities have chosen the star as their defining emblem.
As for Los Angeles, I consider it to be the birthplace of the modern myth of celebrity; of those whom we call "stars". Since the earliest beginnings of Hollywood, the entire entertainment industry has been actively creating real and fictional celebrities whose fantasies reach even the remotest areas of Morocco.

Bernard Utudjian has been running Polaris Gallery since 1990, on rue Saint-Claude, in Paris, before moving to the current space at 15 rue des Arquebusiers. Since the early years on, the gallery has always focused on presenting emerging artists. Real platform and revelator of talent, it is thus that Polaris gallery realized the first exhibitions of artists of international recognition today like Yto Barrada, Sara Ouhaddou, Speedy Graphito or Marcos Carrasquer… With sharing and meeting as his leitmotiv, Bernard Utudjian welcomes in his gallery multidisciplinary artists that the notion of commitment to creation unites.  Polaris Gallery embodies an experience of more than 30 years in perpetual evolution, which best embraces the evolution of contemporary art.
Sign up to receive exclusive news and updates