Composer
April - May / September 2022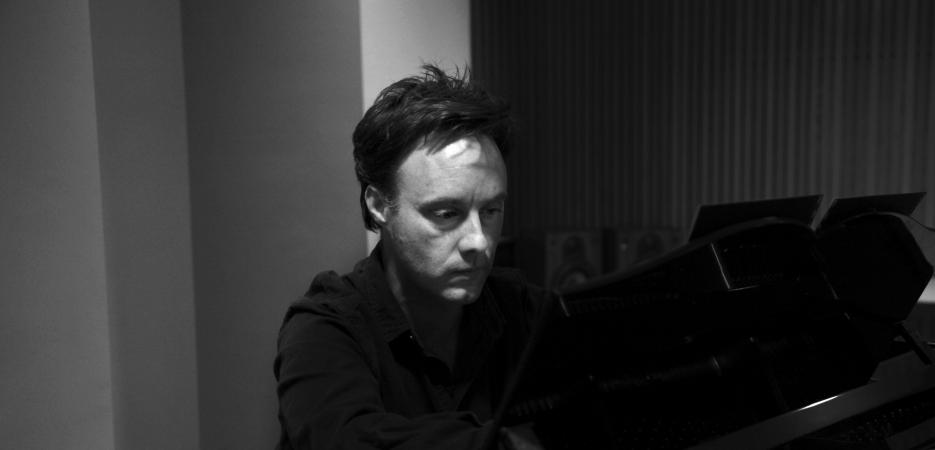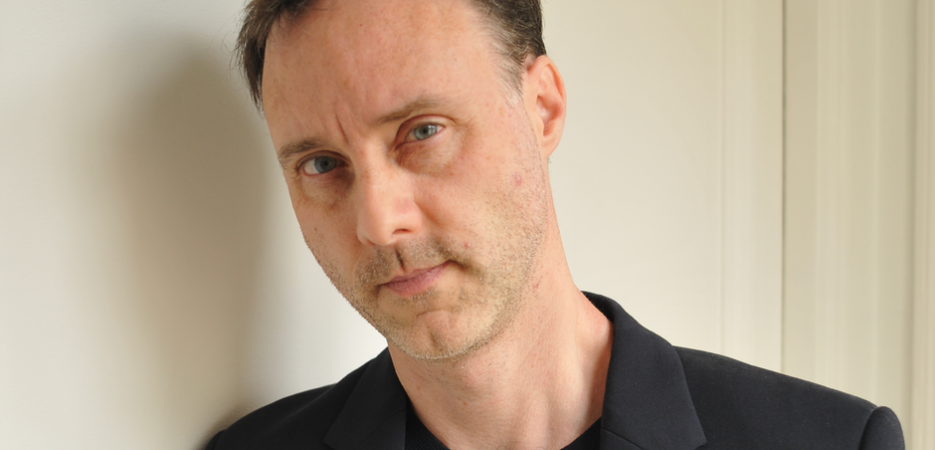 "I have been studying the transposition of the principles of perspective in music in order to enrich my musical writing and our perception of sound in space."
I am a French Chilean composer who completed his higher education in France. For the past fifteen years or so, my compositional work has been focused on mixed music, with the aim of establishing a fusional dialogue between instrumental writing and electroacoustics. I am also interested in the sciences and other arts, especially plastic arts and architecture, which are major influences in my creative approach.
My projects to date reflect my taste for exchange and interdisciplinarity. In 2007, for example, I wrote a piece for bassoon and electronics, Conical Intersect, which was inspired by the 1975 meeting, or rather the strange juxtaposition, between Renzo Piano and Richard Rogers, who designed the Centre Pompidou in Paris, and the American "anarchitect" Gordon Matta-Clark. The following year, I collaborated with video artist Carlos Franklin on Mutations of Matter, a piece for five voices, electronics, and video. This piece, which was produced by IRCAM/Le Fresnoy – Studio national des arts contemporains, is a study of texts produced by Rem Koolhaas and various architectural theorists, that strove to re-create the mixity, simultaneity, and accumulation that can be found in New York City through a visual medium.
Over the past few years, I have been studying the transposition of the principles of perspective in music in order to enrich my musical writing and our perception of sound in space. My project for Villa Albertine is an extension of this reflection influenced by architectural design in music.
Born in Santiago (Chile) in 1975, Roque Rivas studied electroacoustic composition and computer music at the Conservatoire national de musique et de danse (CNSMD) in Lyon, and went on to join Emmanuel Nunes' advanced class in composition at the CNSMD, in Paris. From 2006 to 2008, he attended the composition and computer music program at IRCAM and in 2011 he participated in the "Atelier Opéra en creation" workshop at the Aix-en-Provence Festival. His works are played by prestigious ensembles and performers and presented at major international festivals. His music scores are published by Durand Salabert Eschig.
During my residency at Villa Albertine, I would like to explore the potential transformations of sound material and the treatment of space in music, taking into account the concept of "synergy" according to architect, engineer, entrepreneur, poet, and all-around selfmade man R. Buckminster Fuller, one of the most revolutionary technological visionaries of the 20th century. For Fuller, "the universe is a synergy of syngergies", a totality of systems that cannot be predicted by observing their separate parts. It can therefore be understood as a holistic system of thought for solving problems on the basis of complex spatial structures. How can this concept of synergy contribute to the way in which sound material and spatial audio systems work together?
To answer this question, my residency in the US will first of all involve meeting theorists, architects, and designers who have been influenced by Fuller. Then, with the help of an American artist/designer or architect, I will develop a sound installation, which will take up the concept of synergy. The aim is to create a structure and a scenography of sound spatialization, in keeping with the three principles of Fullerian design: nimbleness, adaptability, and mobility.
To carry out my project, I will go to New York and Boston, where I'll be able to meet researchers and artists from various fields of expertise – scientists, designers, architects – at prestigious universities, including Columbia, Harvard, and the MIT.
One of the most important aspects of my stay will be to produce "field recordings" to capture the sound atmosphere an urban environment and of nature, in New York and Boston. This sound ecology approach will form the basis of the material that I will eventually analyze and transform as part of my project.
Furthermore, I would like the final sound installation to be presented in the United States, and these meetings will allow me to forge the important initial connections. Indeed, the project is intended to be a cultural exchange between a French composer and an American designer, within a conceptual framework influenced by Fullerian thought.
I also see my residency in the US as a time to reflect on the aesthetic and technical aspects of my work. I will undoubtedly be amazed by New York's cultural richness, contemporary architecture, and avant-garde design.

Institute for Research and Coordination in Acoustics/Music (Ircam)
IRCAM, the Institute for Research and Coordination in Acoustics/Music directed by Frank Madlener, is one of the world's largest public research centers dedicated to both musical expression and scientific research. Home to over 160 collaborators, IRCAM is a unique place where artistic sensibilities collide with scientific and technological innovation.
 
Sign up to receive exclusive news and updates