Filmmaker
September-November 2023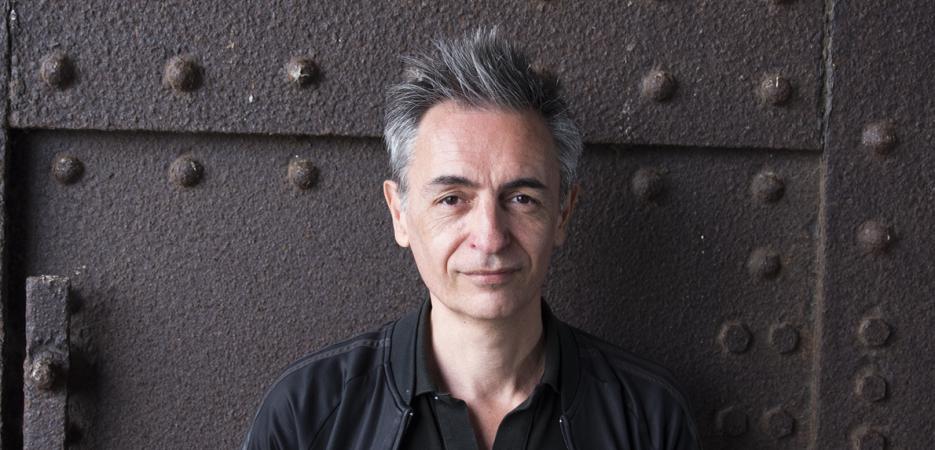 Houston
Los Angeles
New York
San Francisco
My aim is to rediscover American Méliès' long forgotten story and make it known to a large audience in a genre-hybrid film bringing together fiction and documentary, as well as in a multi-channel video installation and immersive experience."
From my early years as a cinephile, I became interested in the history of early cinema, initially devoting articles to it, then books, and finally films. I first crossed paths with Gaston Méliès in 2000, during a trip to Polynesia, where he had been one of the first ever to film at the beginning of the 20th century. Then I discovered that his stay in Polynesia had only been the first stage of a long cinematic journey across the Pacific. Captivated by the figure of this forgotten Méliès, largely eclipsed by his younger brother Georges, I decided to direct two films about him, one in 2014 about his Tahitian visit, the other in 2015 about his entire trip around the Pacific.
I then realized that Gaston had left for the Pacific from the United States, where he had spent 10 years of his life and above all produced nearly 185 films, and that this American life of his was just as little known.
I thus decided, after a break of a few years, to look again at this subject and to devote a new film to it. The roving residency will enable me to trace, in an almost exploratory way, the American footsteps of Gaston Méliès, allowing me to continue my work in the field of film archeology, while giving it as modern a treatment as possible via a hybrid film project combining documentary and fiction, as well as in a multi-channel video installation and immersive experience.  ".
Born in 1970, Raphaël Millet worked at the CNC, France Télévisions and the Ministry of Foreign Affairs before co-founding Nocturnes Productions in 2007. His documentary films often deal with the history of cinema, such as Pierre Schoendoerffer, the Sentinel of Memory (2011), Chaplin in Bali (2016, Audience Award at BALINALE 2017), The Capitol of Singapore (2020), and are regularly shown in cinemas, on television, in festivals and museums (Tate Modern, National Gallery Singapore, Quai Branly, Musée Guimet, etc.).  
During my residency, I will explore how Méliès, by going West, expanded scenic variety and found creative freedom in the "transitional era" before the rise of Hollywood studios. I will look at the role of Méliès and his actors in the growth of a cinephile and star system and in the social characteristics of his films, and how racial and ethnic issues were woven into them. Gender issues raise fundamental questions, in particular the place and representation of women in pre-Hollywoodian cinema, as an outstanding feature of Méliès' films in which active heroines, especially in his "western comedies", often had the upper hand. Suffragettes were even occasionally featured, perhaps promoting an early form of feminism.
Ultimately, my aim here is to help rediscover this long-forgotten story and make it known to a larger audience, in a genre-hybrid film seamlessly bringing together fiction and documentary, resorting to contemporary shots, interviews, archival material and live action reenactments. My film would eventually include actors and interviewees in the same scenes, sometimes in the same frame, and even turn actors into interviewees reflecting on the characters they play. Deliberately and playfully blurring the lines between fiction and documentary, it will be done in a spirit of hybridity somewhat similar to what early cinema was like in the days of the Méliès brothers.
To achieve this, I first and foremost need to go on site, see the locations where Gaston Méliès lived and filmed, research local archives, meet local film historians, troupes of local actors, and industry representatives (local film commissions, producers, technical crew, etc.).
Gaston Méliès was quite the traveler. Tracing his footsteps across the USA is no easy task. To do so, I have identified three key territories.
1) THE NEW YORK METROPOLITAN AREA
This is where Gaston stayed the longest, almost 7 full years. Yet, it is the least documented part of his life in the USA.
Among the locations to research are where he had his office, his first American film studio, and so on.
*2) SAN ANTONIO, TX
This is where Gaston built a real "film ranch studio", truly dedicated to making westerns. In and around San Antonio, there are many locations where he shot his movies, in particular the Alamo, Espada and San Jose missions. As for the Star Ranch itself, it was located in what has become Padre Park, in south central San Antonio.
3) GREATER LOS ANGELES
Located just an hour north of Hollywood, Santa Paula is where Gaston Méliès spent his last year and a half in the USA, and where, together with his wife Hortense, he even bought a villa. The house has disappeared, but the site, now called Ebell Park, is where the Santa Paula Theatre Center stands.
There are also many locations where Gaston filmed around Santa Paula that I would like to explore, as Gaston filmed a lot around there : the Sulphur Mountains, the Pacific Coast in Ventura, Santa Catalina Island (off L.A.).
4) SAN FRANCISCO
This where in July 1912 Gaston Méliès left the USA to board an ocean liner, for a cinematographic voyage around the Pacific.
In all places, I would like to research various archives, not only in Hollywood and New York museums, but also local archives, such as San Antonio and Santa Paula's municipal archives. I will meet local historians and film academics, local actors and actresses, and identify those who could eventually play a part in future reenactment scenes and thus establish contact with the local film industry.
Thank you to Maverick Carter House for their partnership in the framework of Raphaël Millet's residency in San Antonio.
Sign up to receive exclusive news and updates