Filmmaker
September–November 2024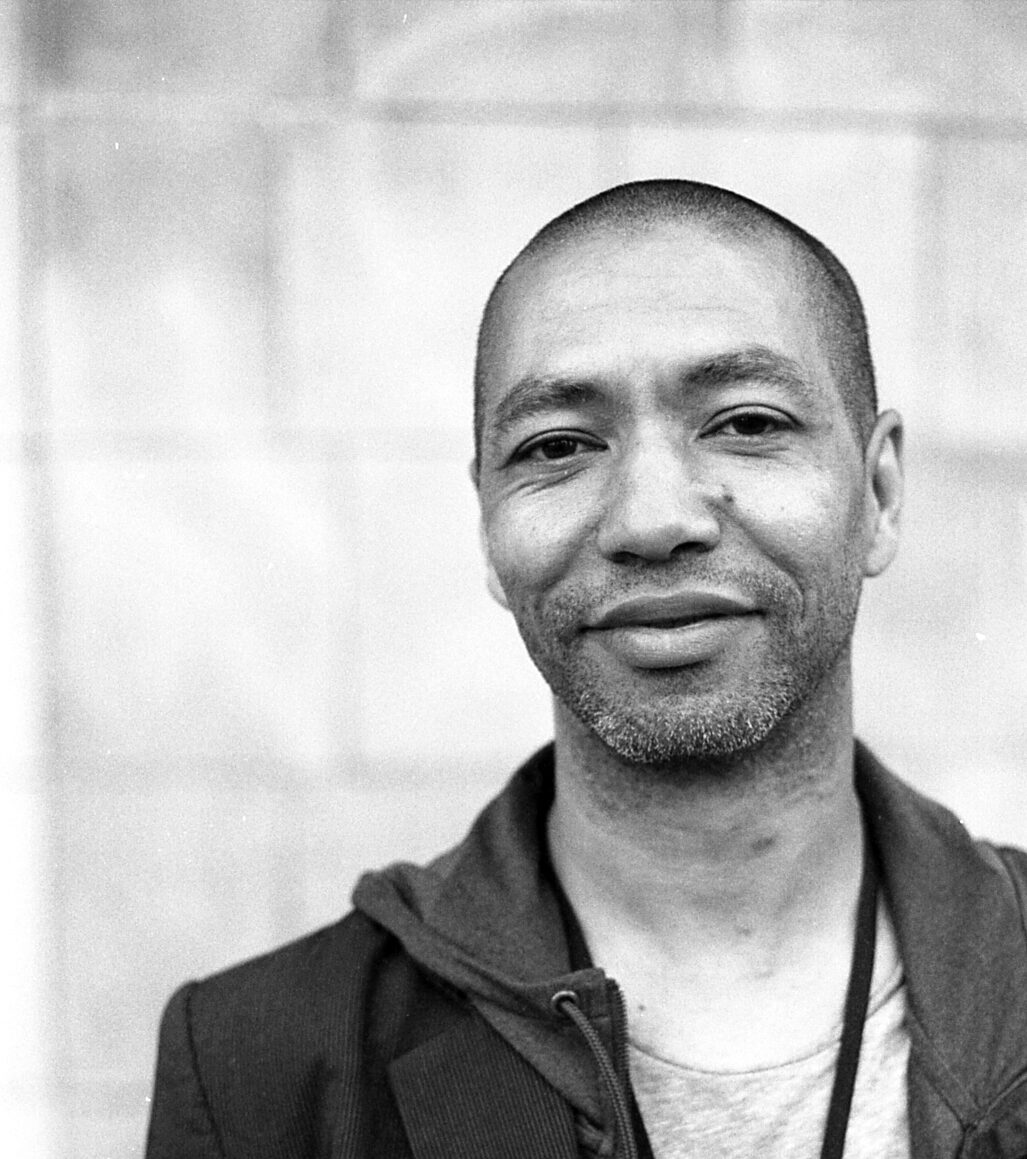 "This residency with Villa Albertine will be a chance to tap into the pulse of New York and Harlem, document the world of Sufism, and hone my filmmaker's eye for creating a personal film that is rooted in a specific reality."
My work as a filmmaker has taken on several forms but, for the past fifteen years, I have been focusing on my personal history through a sociopolitical portrait of my home country, Côte d'Ivoire. Over the years, I have developed an eye for exploring various multicultural thoughtscapes, characterized by a yearning for storytelling. My stories have a taste for the vast and epic, against the background of various world events. My characters' paths in life are brought up against that of history. My most recent work, Night of the Kings, took this approach even further, using the art of storytelling as its primary subject matter. Placing a seventeen-year-old inside a hostile prison environment, I created a sort of modern-day Scheherazade, as the young man is forced to tell a story to his fellow inmates. And if he is to survive, his story must last all night…
In my next film, 7 Gold Thieves, I wish to reflect on the notion of the family narrative. What exactly is family history? What form does it take? Which parts are based in truth and which are based in myth? To what extent do historic events shape the narrative? How active is the notion of fate or fatality in creating it? All of us, in our personal narratives, know people who made choices that altered the course of our family's history and, by extension, our own history.
Philippe Lacôte grew up in Abidjan, the economic capital of Côte d'Ivoire. He has written and directed two feature-length films, Run (screened in the Un certain regard section at the Cannes Film Festival in 2014) and Night of the Kings (Venise Orizzonti 2020, TIFF Amplify Voices Award, Rotterdam Youth Jury Award), as well as a four-part documentary series for Arte, Slavery Routes (2018). His most recent project, Killer Heat, starring Joseph Gordon-Levitt and Shailene Woodley, was filmed earlier this year, with Amazon Studios producing. His next, 7 Gold Thieves, is set on two continents, Africa and America.
My next feature, 7 Gold Thieves, is largely set in New York among Harlem's African diaspora. The film takes place across several generations between West Africa and the USA, across the Atlantic, but mainly within a Harlem Sufi community, the Tidjane. It is a deep dive into a little-known world, its codes, and its rituals.
I intend to immerse myself in this community and portray it from the inside, following the documentary approach that I like to bring to my fiction films. In order to connect with members of this community, I will reach out to my existing contacts in the Tidjane community in Côte d'Ivoire, and meet anthropologist Zain Abdullah (the author of Black Mecca: The African Muslims of Harlem) who will teach me about the history of these communities and point me in the right direction.
Broadly speaking, the film will be a portrait of the historic Black neighborhood of Harlem and its African immigrant population. I will scout the area thoroughly with a view to gaining a better grasp of how these communities operate. With this in mind, I plan to meet City College of New York professor Boukary Sawadogo, the Harlem-based Burkinabè author of Africans in Harlem (2022), which is an invaluable resource for learning all about the neighborhood's history from an African immigrant standpoint.
This residency with Villa Albertine will be a chance to tap into the pulse of New York and Harlem, document the world of Sufism, and hone my filmmaker's eye for creating a personal film that is rooted in a specific reality.
Some years back, while walking around Harlem, I was surprised to hear the sounds of Mooré and other languages of West Africa – the very same as those spoken in Abidjan. An Ivorian childhood friend of mine was working as a New York cab driver and had invited me over to visit "her" city. She explained that the changes introduced with the Immigration Act of 1965 led to an influx of West African immigrants to New York City, which has further accelerated since 2010, resulting in the enclave that Harlem locals now call "Little Africa."
Harlem's history has revolved around the African American experience. Harlem has an undeniably rich heritage of Black culture and politics with the likes of the Harlem Renaissance movement, its African American population, its civil rights leaders, and its icons of culture and literature. They have contributed to Harlem's renown both in New York and among Black populations the world over.
Now, following a new goal from the perspective of a different kind of diversity, I want to discover part of the untold story of African migrants to Harlem. Of all the diasporas that have populated the United Sates, this one is quite recent. It is the subject of academic research, but is rarely portrayed in cinema. I will travel to Harlem to meet residents belonging to the African diaspora in order to understand and document their ways of life, while also visiting the cultural and research sites that make up the social and geographical fabric of the neighborhood, such as The Africa Center and the Schomburg Center for Research in Black Culture.

La Fondation Ford est un organisme indépendant qui combat les inégalités afin de construire un avenir plus juste. Depuis plus de 85 ans, elle soutient des artistes visionnaires, à la pointe des changements sociétaux dans le monde entier, et s'efforce de renforcer les valeurs démocratiques, réduire la pauvreté et l'injustice, promouvoir la coopération internationale et contribuer aux progrès de l'humanité. Forte d'une dotation de 16 Md$, la fondation siège aujourd'hui à New York et possède une dizaine d'antennes régionales en Afrique, en Asie, en Amérique latine et au Moyen-Orient.

Based in Paris and London, Paradise City is a talent-driven production company and management firm with a vision that comes from Emilie Georges and Naima Abed's collective experience within Memento International and La Cinéfacture, and our combined track record in acquiring, selling and producing award winning films including Luca Guadagnino's Call Me by your Name, Justin Kurzel's True History of the Kelly Gang, Nicolas Pesce's Piercing, Anthony Chen's Drift.
Sign up to receive exclusive news and updates