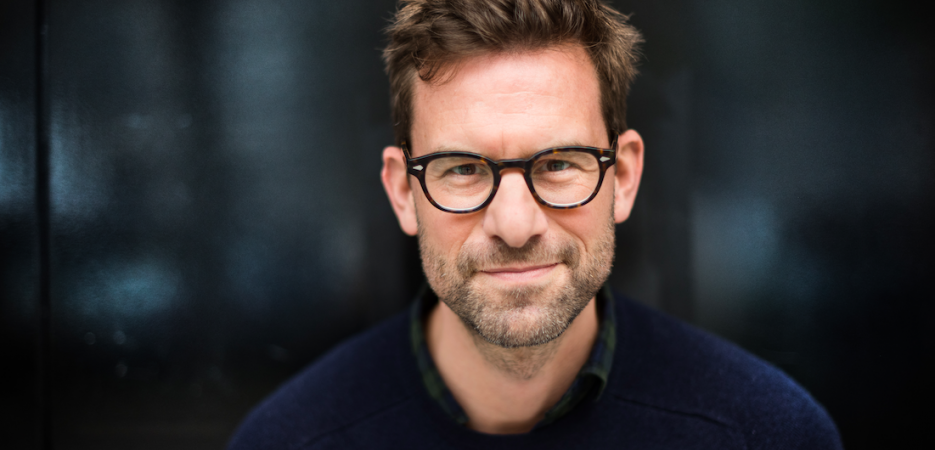 "In Oxford, Mississippi, I basically hope to live a fantasy. I want to experience the heat described by Faulkner and encounter the people he depicts, or at least their grandchildren…"
Since childhood, reading and literature have pretty much consistently held the top spot in my life. After completing my studies in history, cinema, and art history, I worked a number of often-disparaged and underpaid jobs, from home tutor to all-purpose penman to struggling screenwriter, and so on and so forth. 
Among the less shining moments of my career, I spent five years typing up minutes for company board meetings. This rather thankless task actually provided me with great insight into the inner workings of the corporate world. It was then that I began to understand the close relationship between body and economy; how this world operated under the various forces at play within it. 
In my reading, my yearning to write, and my academic career, I had always been eager to distance myself from my origin story in lower-middle-class provincial France. But while performing these bread-and-butter jobs, bearing witness to downsizing schemes, and spending time with laborers and low-ranking employees, I realized that my work should also reflect the people I had grown up with. I wanted to write about the places I knew, the bodies I was familiar with, and the lifestyles that had once been my own, all of which were underrepresented in contemporary literature. 
Due to its social element and realism, my work may be likened to that of an Annie Ernaux or an Émile Zola, but it is inspired more concretely by Americana, noir fiction, and Southern literature. And Their Children After Them actually borrows its title from the same Bible verse that inspired the name of James Agee's renowned work, Let Us Now Praise Famous Men. This Southern style of literature – the works of Faulkner, Robert Penn Warren, and others – has had a powerful influence on me. 
After studying history and cinema, Nicolas Mathieu (b. 1978 in Épinal, France) settled in Paris, where he would take on a long succession of jobs (including screenwriter, television broadcasting intern, writer at a reporting company, home tutor, and so on). While living in the capital, he wrote several scripts and short stories before publishing his first novel, Of Fangs and Talons (2014), about the closure of a factory in the Vosges region. In 2018, he was awarded the Prix Goncourt for his second novel, And Their Children After Them, which follows the lives of young teenagers in the east of France. His most recent works are Rose Royal: A Love Story (2020) and Connemara (2022). 
I have written at length about those described by epithets like "the outliers" of France, "the little people," "the barbecue enthusiasts." They come from places where fields collide with joint development zones and suburban sprawls; home to most of France's inhabitants, but where almost no one is given a second thought. And due to the social commentary of my books, I have often been described as belonging to a long line of social and naturalist authors. 
But the United States has been the true jumping-off point for my writing, and I owe more to Faulkner, Steinbeck, and Bruce Springsteen than to the old French greats curated in our schools' Lagarde et Michard anthologies. And Their Children After Them takes place exclusively during French summertime, which was my way of burdening the characters with a climatic fatality reminiscent of the literature of the American Deep South.  
On my trip to Mississippi, I would like to achieve at least three of the following: size up the gap between my literary fantasy and the factual reality of the place, get to know an America removed from both the East and West Coasts, discover the infamously stifling heat of the summers there, read Faulkner "on site," and, most importantly, finish the novel that I have tentatively entitled Le Grand Matin ("The Crack of Dawn"). Following the flow of rivers and life, I will continue my work of seeking out tiny existences that hide so much greatness – all the invisible destinies that are worthy of the same attention as those recorded in the Bible. 
In Oxford, Mississippi, I basically hope to live a fantasy. I want to experience the heat described by Faulkner and encounter the people he depicts, or at least their grandchildren – this America that I speak of, removed from both the East and West Coasts, appeals to me, in the same way as my novels focus not on cities or suburbs, but on the spaces in between. Haunted by their past, seemingly in decline, but possessing a sense of community and belonging, these places are home to lives that are at once narrow and infinite. 
I have already contacted David Boyle, an Oxford resident who belongs to the group of authors living there. I would like to immerse myself in these lands, learning the stories that inspired the county of Yoknapatawpha in their corresponding real-life sites. I want to take in this complicated America, its fears for the future, its lamenting for former glory; a place that is not a far cry from the France described in my novels. Here, I want to absorb the same air that has been breathed by people like Flannery O'Connor, Tennessee Williams, and Carson McCullers – the American South.  
When applying for this residency, I had just finished writing Connemara and was feeling a certain emptiness. Today, I have another novel on the way, and I would really like to write some of it in these lands laden with the tension of a barrel of gunpowder or dynamite. This place, saturated with explosive, potentially devastating power, could well bring something special to my work.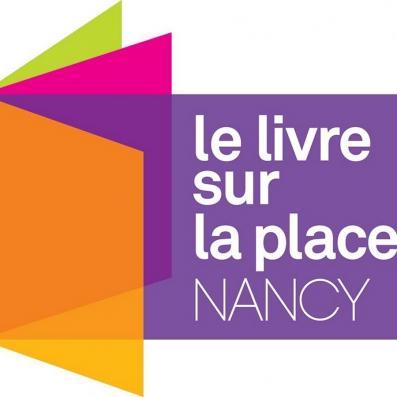 Le Livre sur la Place is organized by the City of Nancy in conjunction with the "Lire à Nancy" booksellers' association, and has been sponsored by the Académie Goncourt since its creation in 1979. Entirely free of charge, it features over 500 authors and around a hundred events.
Sign up to receive exclusive news and updates