Artist and director
March 2024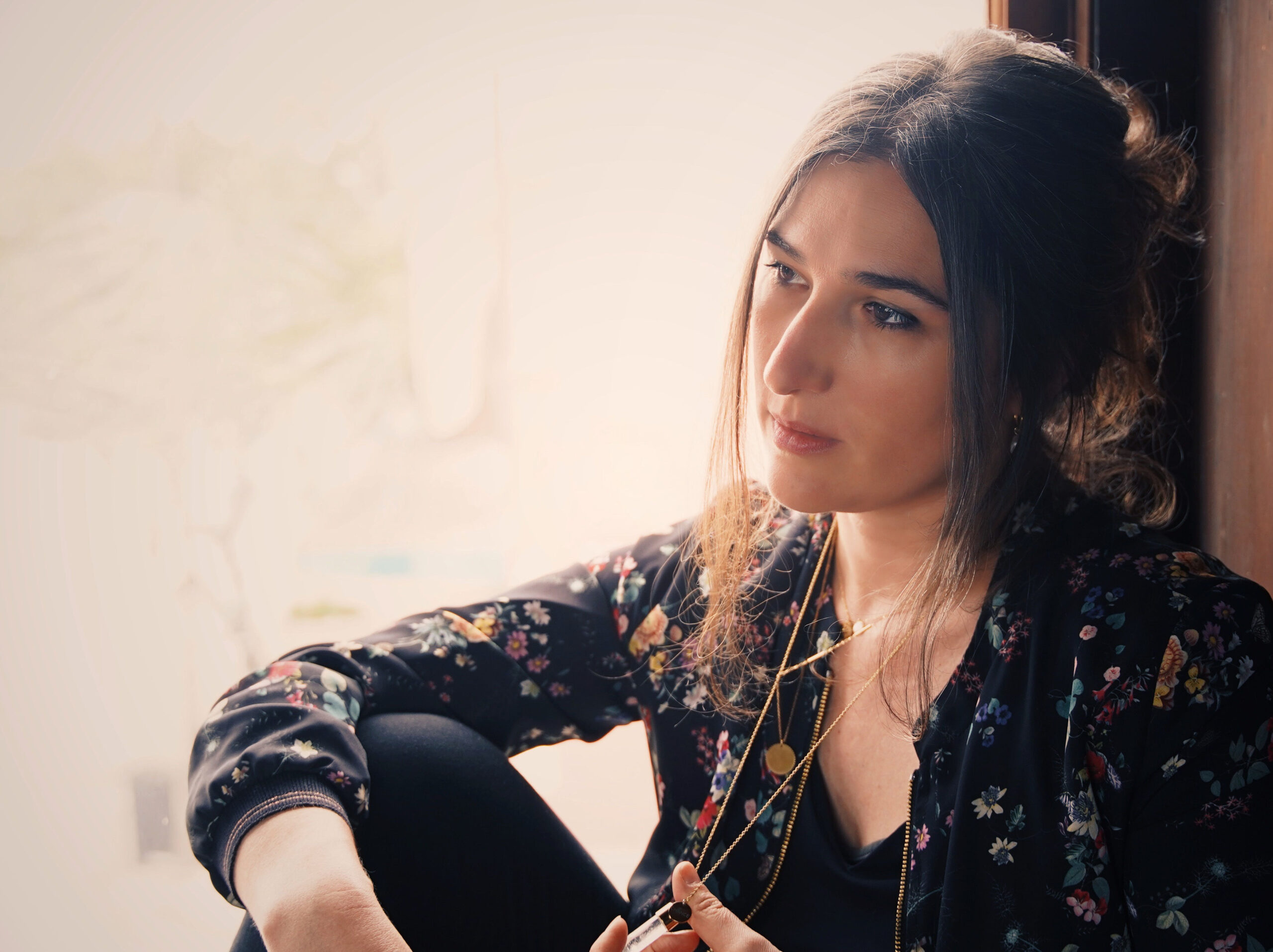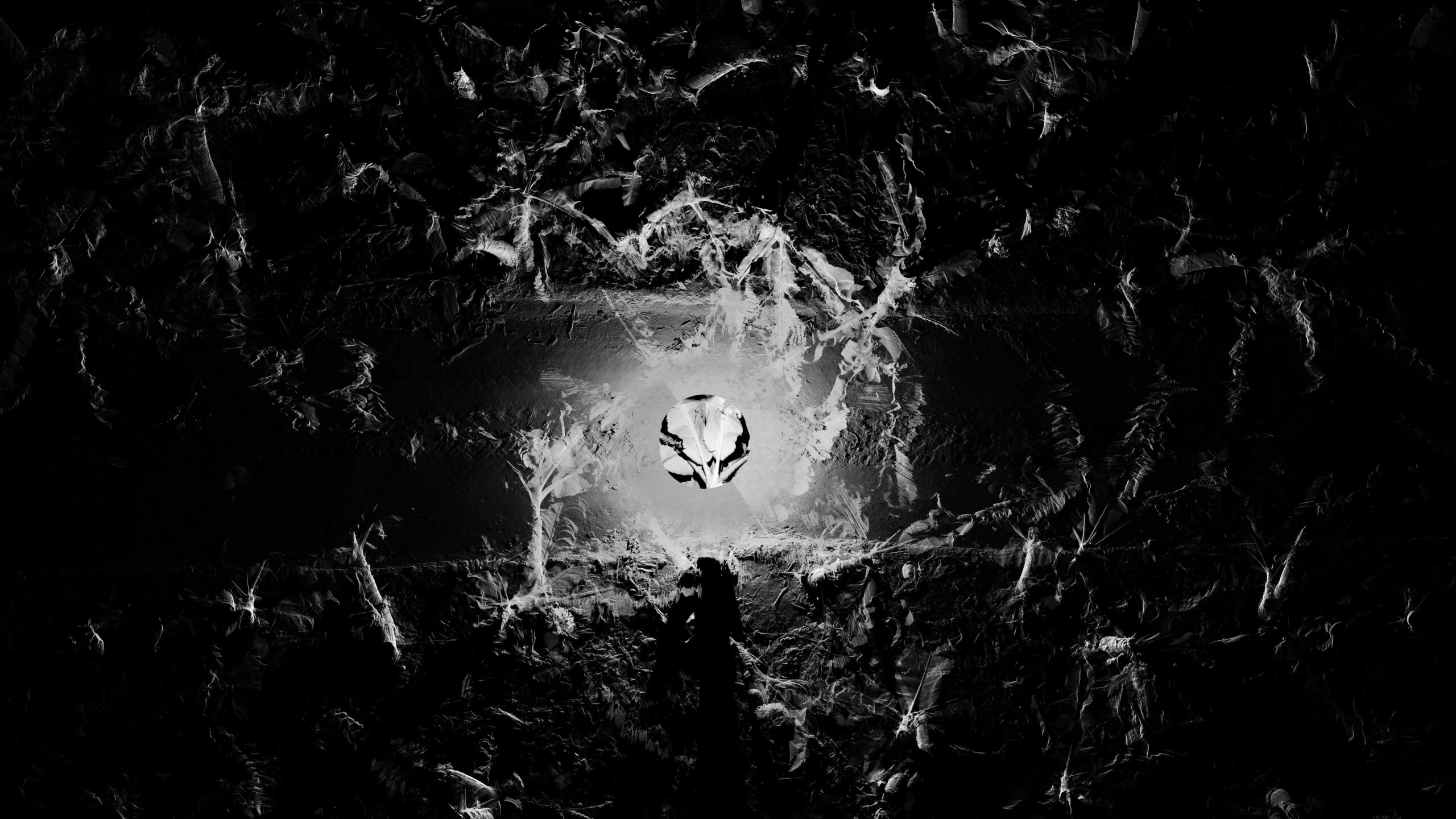 Audiovisual
New Media
Visual Arts
"My work explores phenomena of porosity between the physical world, artistic media, and the invisible. After meeting many scientists, I had an urge to make the invisible visible by appropriating a wide array of visualization devices used in research."
My approach as an artist and director is an experimental one, not unlike my career, which has taken me from fine art to filmmaking and digital art by way of the decorative arts and philosophy. Through drawing and sculpture, I came to explore techniques similar to those of animation.
I am interested in the anthropological dimension of the societies that I have encountered, and how they relate to the myths and cosmogonies underpinning certain aspects of their beliefs. This documentary focus can be felt in my creations, which nonetheless leave plenty of room for happenstance and chance encounters during the writing process.
My work explores phenomena of porosity between the physical world, artistic media, and the invisible. After meeting many scientists, I had an urge to make the invisible visible by appropriating a wide array of visualization devices used in research. I decided to focus on light, particles, and cosmic radiation. While I was shooting Solar Echoes—a filmic study of Europe's largest solar power station, located in Andalusia—women were on strike in Madrid. Having followed their story over the course of a year, I became aware of the importance of bringing visibility to certain narratives.
To date, I have never filmed any human being directly. My project, Dark Stars, which will take place in the United States, marks the beginning of this new approach in my work. It will comprise an extended endeavor to shed light on women living and working in the country, from scientists behind major discoveries to clairvoyants and mediums whom I have encountered in my research, and right through to my recent meeting with Ruby Williams, Director of the Martin Luther King Center in Corsicana, Texas.
After studying philosophy, and Hispano-American languages and cultures, Mathilde Lavenne set her sights on fine art. She received her postgraduate diploma from the Haute École des Arts du Rhin, Strasbourg, and followed up with study at Le Fresnoy within the Studio National des Arts Contemporains. While on residency at the Cité Internationale des Arts, Paris, she collaborated with Mexican composer Diana Syrse on a work commissioned by National Sawdust for Beth Morrison Projects, New York. Her film Tropics, which she shot in Mexico, received awards at festivals such as Ars Electronica, Ann Arbor, and Vidéoformes. Mathilde's work has been exhibited by the Collection Lambert, Avignon; Centre Wallonie Bruxelles, Paris; Tacoma Art Museum, Washington; and Guizhou Art Museum, China.
Due to her work in chemistry, Marie Curie became the first woman Nobel laureate. Curie and her husband took an interest in the parapsychic phenomena of the United States-born spiritualism movement, which looked at methods of communicating with the otherworld. Science and spiritualism were intimately linked during the second half of the 19th century, when numerous inventions like Morse code and photography, as well as the discovery of radioactivity, were harnessed to explore different modified states of matter and consciousness. This was a women-led movement, but women were virtually invisible in science at the time – a narrative not far removed from the issues of our current era. It is this link between science, feminism, and spiritualism that I would like to explore throughout my residency. Naturally, other political struggles and issues may also come into contact during this immersive process.
I hope to be imbued by first-hand encounters; to follow the trail of hidden, invisible, or minoritized narratives; and to gather spoken word and filmed material, all of which will sow the seeds of a future feature film or documentary series.
My project will also draw upon some of my past works, in particular my film Tropics, which I made using a 3D scanner at a former French colony in Mexico. This technique will accompany me throughout my explorations, helping create a phantom memory of these strongly symbolic sites and of narratives from women with unique lived experiences. I will travel from Marfa, on the Mexican border, to the somewhat sleepy city of Corsicana, Texas. The latter is known for its nearby oil wells, first discovered by the African-American clairvoyant Annie Buchanan. I will look at topics ranging from the history of women mediums and scientists to the history of slavery.
Texas, a region steeped in the history of space exploration, presents an opportunity to deepen and develop my research into women in science, in particular astrophysicists. While there, I will delve into the archives of Harvard Computers, where women mapped out the sky and indexed the stars in the Henry Draper Catalogue. Devices such as telescopes, cloud chambers, scanners, and spectroscopic instruments—used to capture images of celestial objects—have been crucial in the discovery of rays that are invisible to the human eye. They may therefore be seen as being associated with the birth of a spectral world.
Fascinated by these phenomena and the narratives surrounding them, I will travel to Houston, and to the McDonald Observatory in the Marfa desert to seek them out. This remote desert location offers a full panorama of physical and astrophysical phenomena. I will explore these phenomena, while supplementing my study with material, sound, and footage samples. A unique opportunity will also come in the form of the total solar eclipse due to occur during my residency.
In addition to documents and footage, I will gather historical research from the spiritualist archives of Sir Arthur Conan Doyle, which are held at the Harry Ransom Center, Austin, or from the NASA archives in Houston.
I am particularly keen to find people who have ties to or who have lived through spiritual experiences related to medium practices. I would like to conduct field research through on-site encounters and interviews, which may culminate in video portraits filmed during the residency. In this respect, I know of a Waxahachie bookstore specializing in occultism that may be a worthwhile documentary source.
In the little city of Corsicana, I will investigate the life of Annie Buchanan, the African-American clairvoyant who played an important role in discovering the first Texan oil wells. I also intend to become acquainted with the artistic community of 100 West, a former Freemason lodge turned artists' hub. There, I will continue my exchanges with residents and further develop my project to scan part of the city in 3D.

La Gaîté Lyrique – Fabrique de l'époque
La Gaîté Lyrique – Factory of our times
La Gaîté Lyrique is a City of Paris cultural center that seeks to address pressing cultural, social democratic and climate issues. Its Factory of our times project combines creation and social engagement to put ideas into practice and bring stories to life, to foster artistic creation and the spread of ideas, empower people, break down barriers, move in new directions and build fresh impetus. La Gaîté Lyrique is designed as a toolbox for artists and changemakers to improve their ability to create and take collective action, to join together for a concert, talk, drink, performance or workshop. Welcome to our times!

Corsicana Artist and Writer Residency
Corsicana Artist and Writer Residency advances the production and presentation of new work by an international community of artists and writers by providing an arena of generous support and historic space, toned by the 100 WEST building in downtown Corsicana, Texas.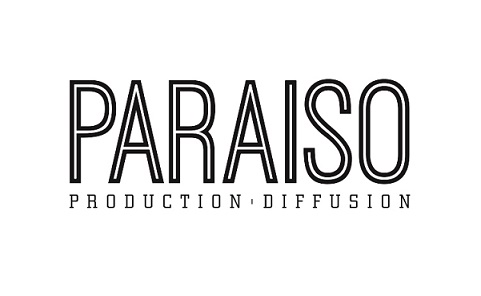 Paraíso Production is an auteur film production company founded in 1996. Since 2018, Paraíso includes three associate producers: Nathalie Trafford, Camille Genaud and Clarisse Tupin. To date, we have produced 18 feature films and 40 shorts.
Sign up to receive exclusive news and updates