Concert Violonist, Musicologist, Radio Producer, Writer
April 3 - April 30, 2023 & Sept. 4 - Oct. 1, 2023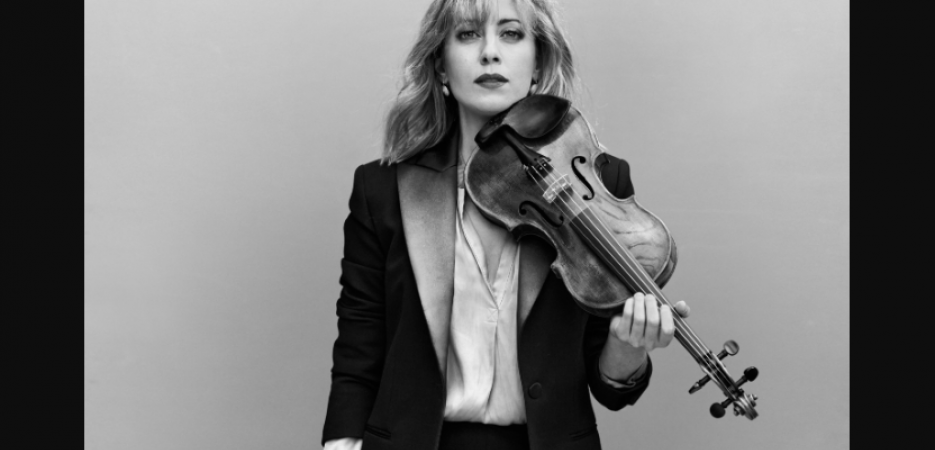 "An in-depth discovery of the way gender and diversity are addressed in the classical music field in the US will allow me to produce a critical comparison between France and the United States."
I am a French concert violinist. Fascinated by language and literature, I am a globetrotter at heart (I have lived in Paris, Vienna, Taipei, and Berlin, and I have been invited to perform on major stages across the world) and I love to look at issues from an intercultural perspective. I have always felt the need to broaden my horizons, to think beyond the violin, which is why I have also studied Germanic literature, the history of music, and aesthetics.
I pursued my concert career for several years in Germany and was a violin teacher at a music university. I am now based in Paris. Besides my concert schedule, I enjoy giving lectures at the Philharmonie or at the Institute of Political Studies. As a regular musical columnist for France Inter – the #1 national radio station in France –, I like sharing my knowledge of classical music with million of listeners. I like to speak to the audience at my concerts and I see my programs as curated musical experiments.
I thrive on interdisciplinarity and I love to think critically about multidisciplinary subjects such as music and politics, music and neurosciences, or music and feminism, which can help us to think about the world through the prism of classical music.
My favorite books are Hermann Hesse's The Glass Bead Game, Thomas Mann's Doctor Faustus, and Clarissa Pinkola Estes' Women Who Run with the Wolves. 
Since her Best Newcomer nominations at the French Classical Music Awards, violinist Marina Chiche has gone on to enjoy an international career. She has released several award-winning records and performs as a soloist in the world's most prestigious concert halls, in Paris, Berlin, or Beijing, and at major festivals, including Radio-France Montpellier, Verbier, and La Folle Journée au Japon. She is a socially-conscious artist who uses her regular radio slot on France Inter to take classical music to the widest possible audience. She is also the author of Musiciennes de légende ("Legendary Female Musicians"), which was published in October 2021. A French-American Foundation Young Leader, a German Marshall Fund Fellow, and one of France's "Top 100 Women of Culture in 2022," she is among the key figures in the music world who spread France's cultural influence abroad.
My project for Villa Albertine is at the crossroads of my activities as a violinist, musicologist, and author. It is a transatlantic study of the treatment of gender and diversity issues in the context of classical music.
From my earliest days as a female artist, I have experienced the issue of gender in creative spaces. Women and music are also the focus of my eight-part podcast about the French violinist Ginette Neveu (1919-1949), which aired on France Musique in 2019. After a second season, Sur les traces des grandes violonistes ("In the Footsteps of Great Female Violinists") in the summer of 2020, and a third season, Musiciennes de légende ("Legendary Female Musicians") in the summer of 2021, I decided to carry the untold stories of women pioneers even further. This resulted in the recent publication of my book Musiciennes de légende (First éditions / France Musique), which sheds light on 30 great female performers of the 19th and 20th centuries.
This research made me revisit the necessity for action on these issues. As a female artist and musicologist, I am furthering my exploration of this issue by linking artistic, theoretical, and practical concerns. And since my career has given me the opportunity to experience the French classical music scene, I am now looking to expand my knowledge through this project in the United States.
The #MeToo and BLM movements sparked a fierce discussion in our societies, and created breakthroughs in terms of gender and diversity in the classical music field. An in-depth exploration of the way these subjects are being covered in the American classical music world will foster a critical comparison between France and the United States, countries that have a very different history and different approaches to such urgent matters.
I wish to explore how American musical and academic institutions embrace these questions as part of their musical programs and university curricula. During my residency at Villa Albertine in New York City and in Boston, I plan to learn from those who are equally invested in gender and diversity concerns within the music field. The concentration of major musical institutions on the East Coast creates an ideal environment for the exchange of assets and ideas!
At the end of my residency, I will share the results of my findings with Philharmonie de Paris and Sciences Po.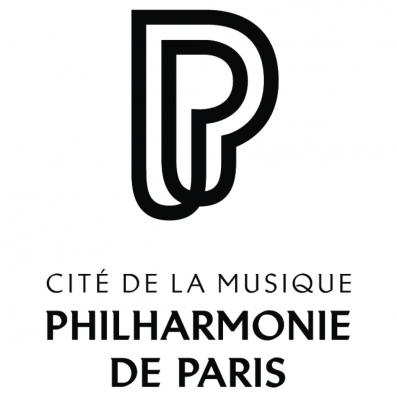 Cité de la musique – Philharmonie de Paris
The Cité de la musique – Philharmonie de Paris is a national public institution dedicated to musical performance, distribution, and education. It comprises 4 concert halls, the Musée de la musique, the Orchestra de Paris, temporary exhibition spaces, educational facilities, a media library, and rehearsal rooms. Its mission is to bring music to newer and broader audiences by promoting equal access for all to different forms of music. Each season, the Cité de la musique – Philharmonie de Paris holds some 500 concerts as well as 3 temporary exhibitions. It is also home to 4 resident ensembles, organises a vast range of educational activities, and coordinates the nationwide Démos youth orchestra programme.

The Institut d'études politiques de Paris (IEP), commonly known as Sciences Po, is a French grande école in the fields of humanities and social sciences, including law, economics, history, political science and sociology. An international university, it has over 14,000 students. Sciences Po's primary mission is to train high-level professionals who are valued in the public and private sectors. Its scientific community of over 250 world-class researchers analyze social, economic and political phenomena.
Sign up to receive exclusive news and updates