Filmmaker | 10 in America
October 20 - December 20, 2022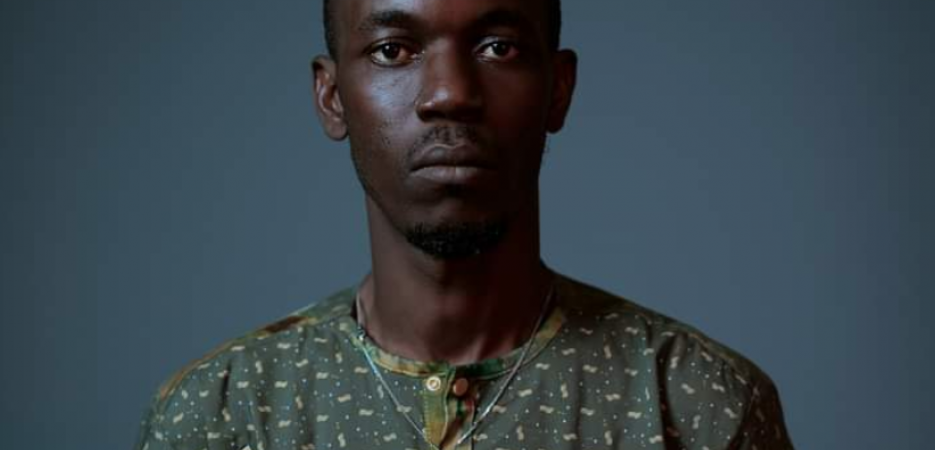 "As a filmmaker, I endeavor to be a sort of therapist who heals with stories of inner trauma caused by events both in my own world and in the world at large."
Joël Akafou is one of the 10 filmmakers selected to take part in Villa Albertine's artist residency project "10 in America". These filmmakers-in-residence will each explore a different American city to create a short film, culminating in a documentary series that presents a singular portrait of the contemporary United States.
Joël Akafou holds a master's degree in film directing from Isis (Institut supérieur de l'image et du son, Ouagadougou), and teaches cinema at the Institut National Supérieur et de l'Action Culturelle in Abidjan. In 2017, his first film, "Vivre riche", was programmed in some 40 festivals and received numerous awards: the Georges Golden Sesterce for best medium-length film in the international competition, Visions du Réel 2017; the Corsica.Doc / Via Stella Prize in the New Talents competition at the Corsica.Doc Festival 2017; the Best Documentary Film Award at the Brussels International Film Festival 2017. The film also received a star from the Scam in 2018. "Traverser", his second documentary film had its world premiere at La Berlinale in the Forum 2020 section. It won the Grand Prix Jeanne Bazin at the Belfort Film Festival in 2020; the Grand Prix Paul roberson at the Pan-African Film Festival of Ouagadougou (FESPACO) in 2021 and the Jury Prize at the London International Film Festival.
"As a filmmaker, I endeavor to be a sort of therapist who heals with stories of inner trauma caused by events both in my own world and in the world at large. In past films, I have explored topics like online "grazing" scams led by young men from Côte d'Ivoire, who target the feelings of Europeans and Americans in an attempt to settle colonial debts; or the age-old question of immigration, which I covered in my second film. For this residency, I want to follow in Michael Jordan's footsteps, a Black American icon whose influence has spread throughout Africa, including in my home nation of Côte d'Ivoire. 
As I explore his story, I will bring my own unhurried pace into the rather more accelerated world of basketball."
"The American culture that young Africans know and love comes from African American idols of basketball, boxing and hip-hop. In my own case, from around sixth grade onwards, I always wanted to have Air Js just like Michael Jordan. I wanted my J11s, J12s, J13s, J14s, J15s… But it was no mean feat for a kid from Bouaké to get his hands on the latest exorbitantly priced pair in the J series! I wore my Jordans from the ages of twelve to twenty-five; from J11 right through to J16! Still today, as a filmmaker, my role model is not to be found among the French or Afro-Europeans; he is a Black American who has made his name and place in life due to basketball. So, naturally, I want to make a film all about Jordan and basketball."
"My residency for Ten in America will take place in Chicago. I instantly associate the US and Chicago, in particular, with Michael Jordan, star of the Chicago Bulls. Beyond his sporting prowess, Jordan was a successful figure whom I identified with growing up as a young Black teenager. By carving out his path in the US through his craft, this Black man has made a legacy that is felt across the globe. He became an icon in the mid-90s, but is shrouded in glory to this day. Jordan is someone who has made it, while still retaining his faultlessly wholesome character. Young Africans idealize the US, but it seems that the only Black Americans who can truly make it are sportspeople or musicians. These are their sole avenues of success and renown. The United States is said to be a nation of liberty, but this has become nothing more than a buzzword. Liberty in the US is choked by ghetto violence, making American cities very dangerous places to live. In my film, I want to show both the misery and the joy of modern American life."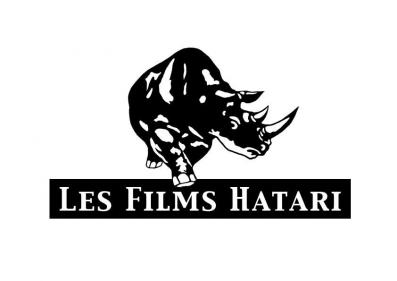 Les Films Hatari is an independent French film and television program production company founded in 2002. Its ambition is to support films that seal a committed narrative with strong cinematography, with strong potential for financing and marketing on the French, European and extra-European markets. French. Since its birth, Les films Hatari has produced around fifty films, most of which have been screened at festivals around the world.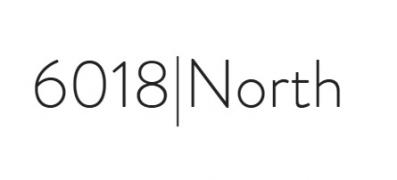 Founded in May 2011, 6018|North is an artist-centered, sustainable, nonprofit platform and venue for innovative art and culture. Located at 6018 North Kenmore in Chicago's Edgewater neighborhood, 6018 North encourages artists to collaborate and reconfigure its intimate space. This intimacy allows artists and audiences to connect in transformative ways. At home and away in other non-traditional spaces, 6018North's site-specific exhibitions and events include artists performing, creating installations, and directing communal engagement events.
Sign up to receive exclusive news and updates