Choral Conductor
March - May 2024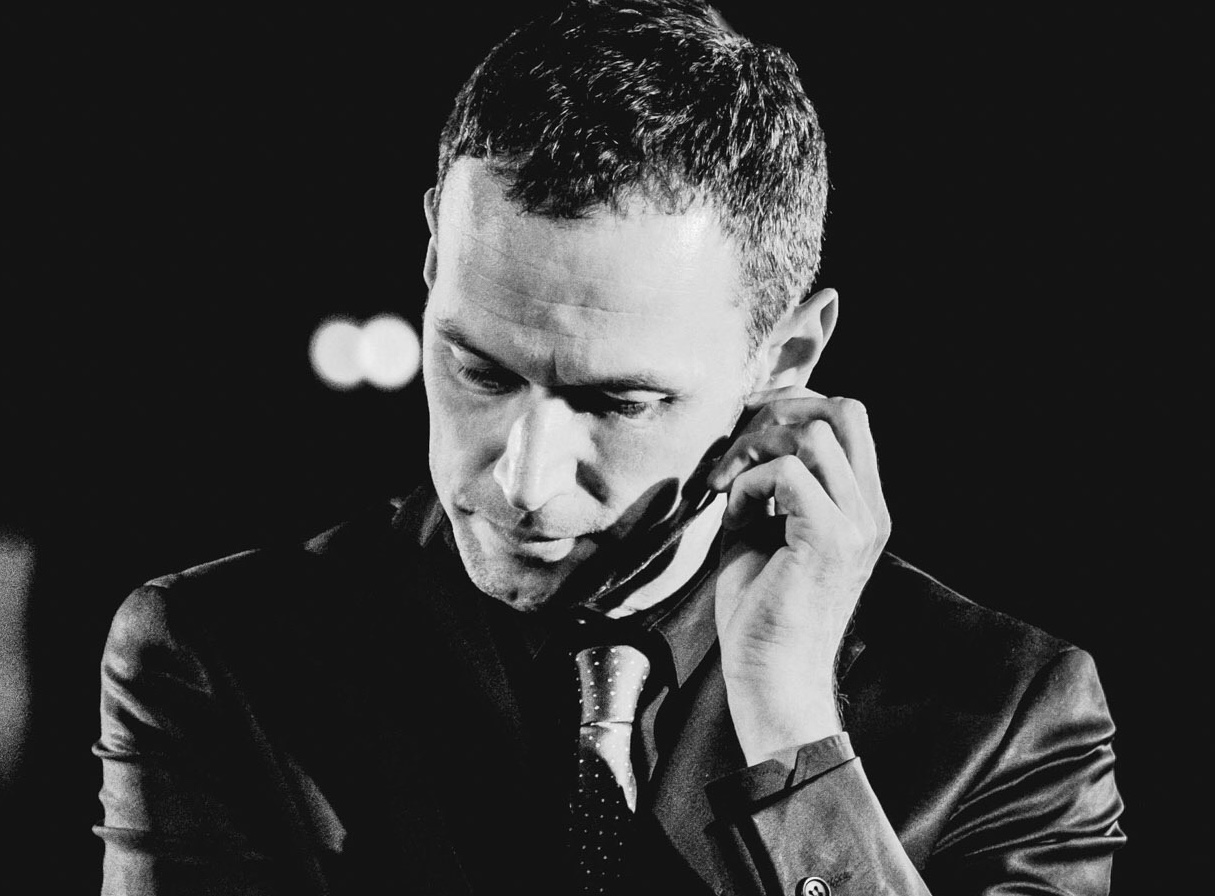 "How do choirmasters manage to create a collective sound, then shape it into a vessel for their musical expression ?"
As a choirmaster and arranger, I studied conducting in France and Germany, while making occasional forays in England. Since completing my studies, I have conducted groups such as the Luxembourg Vocal Ensemble, which was awarded first prize at the 2014 European Choir Competition in Luxembourg. In 2006, I created the amateur choir Filigrane, and have been invited with them to give concerts at various venues and festivals across Europe, including London, Oxford, Luxembourg, Edinburgh, Glasgow, and Berlin. In 2015, I created Exosphère, a Franco-German professional ensemble that combines my love of music and astronomy. With Exosphère, in addition to exploring the choral repertoire of the 19th to 21st centuries, I seek to create new forms of concerts by performing shows in digital domes, planetariums, or any venue where music is not necessarily expected. These projects are carried out in partnership with the Dominicains de Haute-Alsace culture and community center, where I am currently in residence. So far, we have shared the stage with the Strasbourg Philharmonic Orchestra (Orchestre philharmonique de Strasbourg) and Auvergne National Orchestra (Orchestre National d'Auvergne), as well as with Thierry Escaich, at the renowned Berlioz, Besançon, and Rocamadour festivals.
In addition, I teach choral conducting at the Conservatoire and Académie Supérieure de Musique of the Haute École des Arts du Rhin, Strasbourg, and at the Hochschule für Musik in Freiburg, Germany. I am also regularly invited as a guest lecturer in France and abroad, namely in Belgium, the Netherlands, and more recently at the Royal Academy of Music in London.
Born in 1980 in France, Jean-Philippe Billmann received his degree in choral conducting from the Hochschule für Musik in Freiburg, Germany, where he was taught by Hans Michaël Beuerle. Following this, he completed studies in singing and a research master's degree in musicology at the University of Strasbourg, focusing on the links between the choral music of Francis Poulenc and the Surrealist poetry of Paul Eluard. 
In 2019, he became the winner of the Fond'action Alsace fund in the "Future Talents" category for his work with Exosphère. His arrangements are published by Sinfonie d'Orphée.
The multicultural nature of my studies has hugely inspired me and influenced my work as a choirmaster, particularly with regard to my construction of a choral sound. While working with conductors from France, Germany, and England, I have noticed that they each follow their own concept of choral sound and their own pedagogical approach. This question has followed me ever since my first steps into conducting, and will be the subject of my research for this residency. How does one construct a choral sound? What are the vocal and acoustic parameters at play in constituting a true "choral lutherie"? How do a person's mother tongue and culture influence their representation of sound, and what place does this choral substance occupy in musical expressivity? I have always thought of sound as a material that can be molded, colored, stretched, and channeled by the conductor's energy and movement. This is the final step in the building process, the conductor's signature on the backdrop of a collective sound. My goal is to meet as many choirs as possible—including both children and adults, voices of all genders, amateurs, and professionals—as well as their conductors to analyze their teaching styles, vocal and choral conceptions according to chosen styles, choirs, and personalities. In summary, I hope to answer the question of how choirmasters manage to create a collective sound, then shape it into a vessel for their musical expression. Lastly, I will meet with composers whose writing generates an effect of musical fabric, investigate whether this aspect is something that they plan in their composition process and, if so, look at the ideas and tools that they use to obtain this choral substance.
I have chosen to travel to Boston, where I will explore its huge network and major choral activity. Every category of choir and style of music can be found in the area, from child to adult choirs; amateurs to professionals; clubs to universities to churches. This choral network is generated and maintained by outstanding choral conducting classes at the Boston Conservatory at Berklee and the New England Conservatory. This whole dynamic around choral art is crowned by an important choral singing festival, the Berkshire Choral International, which attracts a considerable number of chorists each year around a major work directed by a world-renowned conductor. Boston has proven to be a hotbed of choirs and conductors, who are doing truly groundbreaking work. This residence is a chance for me to meet with all the individuals involved in Boston choral life. It will allow me to steep myself in the sound of the choirs, as well as the language and culture, of New England.
To round off my trip, I plan to stop over in New York and Washington, where I hope to meet other artists working on the definition of a choral sound and gain a broader vision of the choral work being done on the East Coast.
As a public institution, HEAR (Haute école des arts du Rhin) provides higher education courses in Visual Arts (bachelor's, master's) and Music (bachelor's, master's and PhD's). Based in three centres, HEAR prepares students for becoming autonomous creators, authors and musicians able to interpret or invent artistic languages.
Sign up to receive exclusive news and updates