Artist, Designer and Scholar – Director of Cairotronica Festival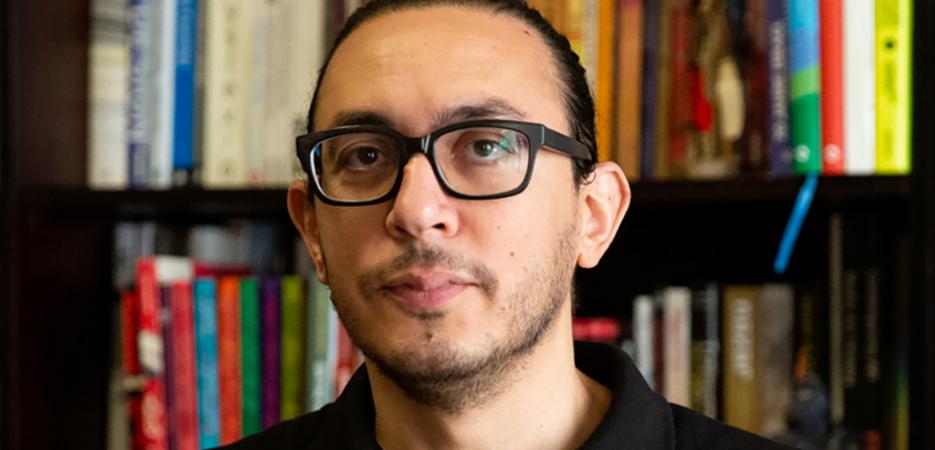 "As an Egyptian and African researcher, I am interested in investigating the origins and concepts behind the Afrofuturism notion."
My research and published writing is mainly in the field of design history and practices with a focus on the Arab World and Africa. In general, I am interested in multiscriptural design, Arabic type design, and typography. I am also interested in pictographic communication systems as well as the notions of trans-culturalism and posthumanism.
My engagement in the new media art community lead me to seek projects that challenge the boundaries between humans and machines in design and art. Currently, I am carrying an ongoing project about designing a generative pictographic language that utilizes machine learning with the goal of producing a unique investigation of the existing, yet unconsciously neglected, relations among the diverse cultures of many civilizations.
In addition, I am working on two research projects: one that investigates and reflects on multiscriptural communication in Egypt and its important role in defining the Egyptian visual cultural identity, and the second about design and visual cultures in Africa that are barely acknowledged and recorded.
Throughout the years, I have noticed that the graphic design world history does not really include the entire globally created work. For me, this represents a big colonial question mark in our field. In my role as an educator, I thrive to investigate many neglected topics and enrich my students' experience.
Haytham Nawar is a practicing artist and designer, as well as a scholar in the fields of art and design. He has built his professional and academic career over the past two decades simultaneously fulfilling the different roles. He is Associate Professor of design and the Chair of the department of the arts at the American University in Cairo. Nawar is also the founding director of Cairotronica, Cairo International Electronic and New Media Arts Festival, Egypt. His most recent publications are Language of tomorrow: Towards a Multicultural Visual Communication System in a Post-Human Era and the coauthored book A History of Arab Graphic Design.
Afrofuturism, in opposition to Africanfuturism which focuses on people from African descent in Africa, focuses on themes and concerns outside of Africa. One of the prominent themes of the movement is heavily based on the Egyptian culture. Going back to the mid-1970s, Sun Ra and his band recorded music fusing Afrocentric and space themes specifically reflecting the ancient Egyptian culture. The movement kept growing in the arts and can also be seen in fashion, games, films, and virtual realities. In 2021, Subsume Media, a start-up based in Atlanta, Georgia started launching speculative fiction titles inspired by Afrofuturism.
Internationally speaking, this movement is growing in popularity and expanding to many disciplines. As an Egyptian and African researcher, I am interested in investigating the origins and concepts behind the Afrofuturism notion. It is particularly interesting to me to research the motivations and reasons behind the link with Ancient Egyptian civilization. I intend to interview members of the Afrofuturism community and learn about their culture and aspirations. This will result in a curated artistic project that covers the history and practices of this kind of art with a deep analysis of its origins and manifestation.
The two major cities I would like to conduct my research on are Atlanta which has been widely noted as a black mecca since the 1970s. Also, Atlanta has long been known as a center of black wealth, higher education, political power, and culture, as well as a cradle of the Civil Rights Movement and the home of Martin Luther King Jr. The history of African Americans in Atlanta is synonymous with the history of Atlanta itself and is one of progress and perseverance from the early days of slaveholding until today. Also, Houston is internationally recognized as a performing and visual arts destination with hundreds of institutions across the region dedicated to artistic expression through a multitude of mediums.  
The preliminary plan is to connect with local artists and scholars and to visit galleries, museums, and academic institutions to collect visual material for my upcoming project.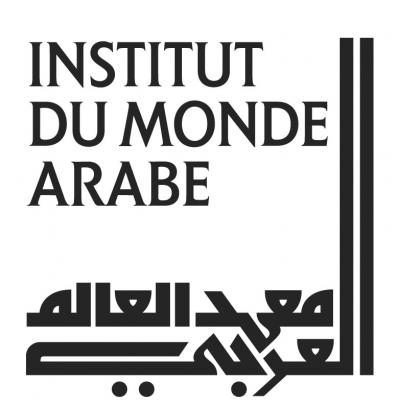 The Institut du monde arabe was founded in 1980 by France and the League of Arab States to promote and highlight Arab culture in all its forms. Housed in a building designed by the eminent architect Jean Nouvel and Architecturestudio, this genuine hub of encounters and exchanges opened its doors in 1987. For the past 35 years, the Institut du monde arabe has continued to strengthen cultural, political, economic, and social connections between France and the Arab world.
Sign up to receive exclusive news and updates