Cultural operator
April-May 2023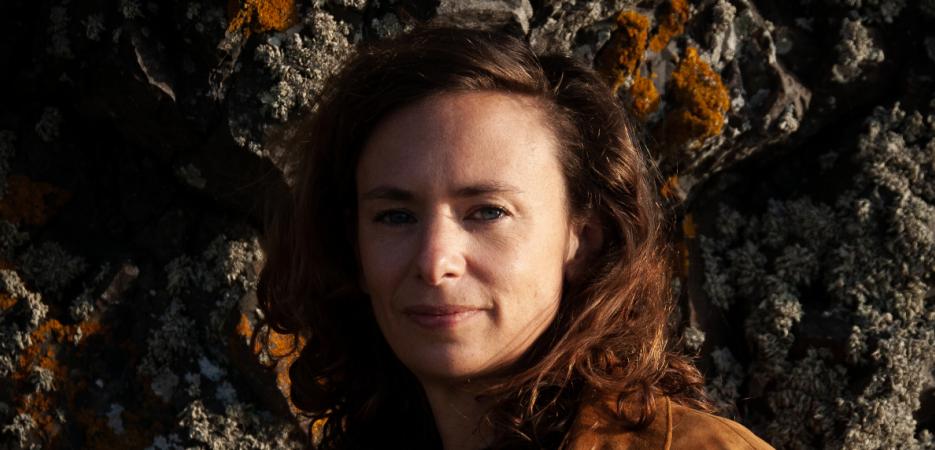 Boston
Chicago
San Francisco
"The climate emergency could well bring concert tours and international cooperation to a halt. How should US cultural institutions and individuals deal with these issues?"
My name is Gwendolenn Sharp. I hold dual French and British citizenship. I initially studied comparative literature in France and in Quebec, researching "nordicity," before deciding to pursue a postgraduate degree in cultural cooperation. In 2004, I completed a three-month training program in Poland, which had just joined the EU. I ended up staying for eight years. While working at the Ars Cameralis cultural organization there, I gained experience in concert production; project design; tools development; and international cooperation.
In February 2012, a year after the Fukushima Plant disaster, I joined a performing arts group in Yokohama, Japan. There, I met artists who had been reexamining and questioning the significance of their respective practices and roles in the art world. They held the firm belief that their art could help Japan build resilience and renew a sense of shared cultural values.
This experience marked a real turning point in my career, revealing the possibility of aligning my environmental activism with my professional practice. This realization gave rise to The Green Room, whose goals are to implement projects that engage the music sector in sustainability issues; co-develop solutions for low-carbon touring; and conduct operational studies and research on environmental and climate issues in music.  
Gwendolenn Sharp is the founder of The Green Room, an organization that works toward ecological and social change in the music industry. Since 2016, she has been co-developing solutions for low-carbon touring, and conducting assessments, advocacy work, and operational training on artistic practices and environmental issues. In 2019, she contributed to the Mobility Scheme for Artists and Culture Professionals in Creative Europe Countries operational study (On the Move for i-Portunus). She is a regular contributor to various media and speaks at professional events about the role of culture in addressing environmental crises. She became a JUMP Fellow in 2019, and a Keychange Innovator in 2022. 
Designed as a research residency, my project will strive to examine how the US music industry is responding to the growing awareness regarding climate change. This trip will be an opportunity to gather different perspectives; test different slow-travel approaches; and consider alternatives to air travel. 
The consequences of ecological disasters around the world are threatening  humans. Particularly affected are people living in the global South –– people who are often the most vulnerable ecologically speaking, yet the least responsible for global climate disruption. Record heat waves, severe blizzards, vast wildfires, and more frequent hurricanes are just a few examples of how this emergency is becoming more visible. Cities, too, have been hit hard, but are also important environments for studying the effects of climate change on musicians, venues, and related institutions. 
The field of international cooperation must also confront numerous challenges, particularly regarding the COVID-19 pandemic, the climate crisis, and climate justice. Mobility in the arts and culture sector is another area facing a wide array of climate-related issues, including increasing transport costs; potential criticisms for hosting artists from abroad; and environmental cross-compliance for mobility funding. 
Should this trend continue, the climate emergency could well bring concert tours and international cooperation to a halt. How should US cultural institutions and individuals deal with these issues? What must happen for them to move forward sustainably? My research from this residency will therefore provide feedback to the French and European music industries, particularly in relation to the implementation of low-carbon touring in the US. 
For this residency, I will make my way to the United States by sea. Once there, I will use the train for intercity travel, and public transport for intra-city travel.  
My residency will begin in Portland, which, in 1993, became the first US city to adopt a carbon emissions reduction strategy. I intend to explore the city's dynamic, creative music scene and local institutions that are working on ways to address the ecological impacts of the music industry. I will continue my research in Chicago, which is home to the Bridge project, that perfectly embodies the concept of sustainable artist mobility. This program offers long-term artist placements, while collaborating with night clubs, festivals, conservatories, universities, museums, and local communities. I will explore these scenes in greater depth, looking at whether their practices can be replicated in other locations and music scenes.
My residency will come to an end in Boston, a city whose population will eventually be forced to adapt and relocate in the face of ever-rising sea levels. I am especially interested in studying the potential role of concert venues and the cultural sector in tackling these challenges, but also in the ways in which music and the cultural sector are being involved in local plans for adaptation and mitigation.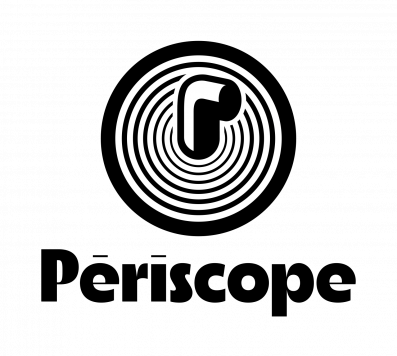 The Periscope is a club and workspace for musicians aiming at creating and broadcasting innovative music. Focused on jazz music and improvisation, the Periscope organises 150 shows a year and tends to reflect a global state for innovative music by developing its reach with international projects.
Sign up to receive exclusive news and updates