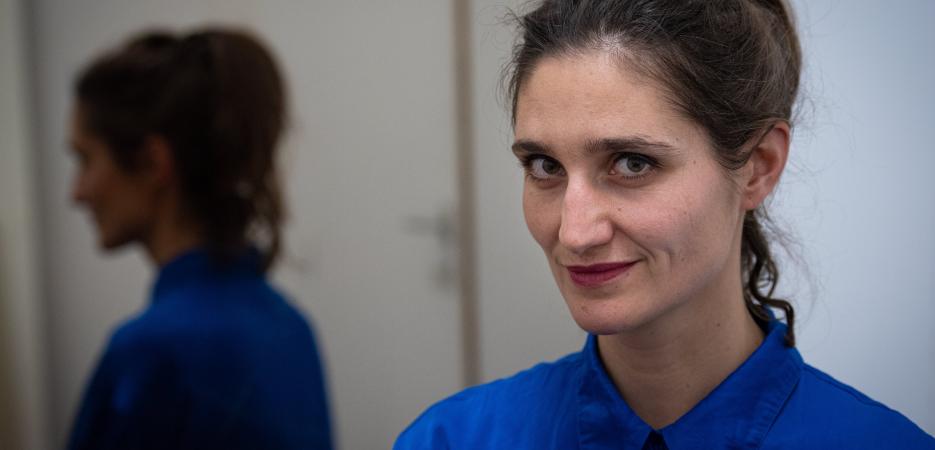 "Outside the established norms, those artists created an interdisciplinary art and timeless, unclassifiable works. They left their mark on history and are truly inspirational figures in my research."
I was born into a family of musicians. After studying classical dance and literature, I extended my interest to things that traverse the body and the relationship between the visible and the invisible. I had the great good fortune to meet artists who really inspired me, including Maguy Marin, Meredith Monk, Vera Mantero, Lia Rodrigues and Marlene Monteiro Freitas, with whom I have worked for several years. Exploring different media (dance, music, and cinema), I have developed research on the connection between voice and movement. 
Flora Detraz (b. 1988 in Versailles) studied classical dance and literature. She trained at the CCN in Rillieux-la-Pape, near Lyon, with choreographer Maguy Marin, and then completed her choreographic studies at the PEPCC Forum Dança in Lisbon. As a performer, she works with Marlene Monteiro Freitas. Since 2013, she has been creating her own choreographies, based on the relationship and interaction between voice and movement: Peuplements (2013), Gesächt (2014), Tutuguri (2016), Muyte Maker (2018), and Glottis (2021).  
Ten years ago, I had the good luck to meet Meredith Monk on a course at the Ateliers de Paris. That meeting was a turning point that confirmed my interest in exploring the human voice, the invisible worlds, ancestral and modern. My residency at Villa Albertine is an opportunity to get in touch with Meredith Monk again and share my work with her. I would also like to meet vocalists from the experimental music scene, such as Laurie Anderson, Gelsey Bell, and Holland Andrews.  
I am also keen to explore the medium of video, to intensify the imagination and the unconscious. I will draw inspiration from surrealist cinema, and from the legacy of Jonas Mekas and Maya Dern, and their influence on the experimental scene in New York.  
This exploration will help me to develop the choreographic, sound, and film material for my new multiform project, Hurlula, based on the scream and comprising two parts: a trio performance in the form of a choreographic concert, and a film of an oracle making hallucinatory prophecies. This multifaceted project will connect the worlds of dance, music, and cinema. 
My residency at Villa Albertine will be an opportunity to meet and exchange with New York-based artists and observers of experimental music, dance, and films. The New York experimental scene is huge and historically significant. I'm fascinated by artists such as Meredith Monk and Laurie Anderson, for the incredible freedom of their art.  
The chance to explore the wealth of archive material in various libraries and art centers will be very valuable for my work.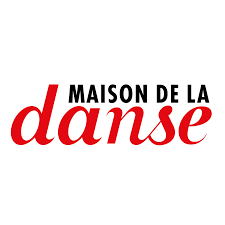 The Maison de la danse is a theater located in the 8th district of the city of Lyon. It was initially founded in 1980 within the walls of the current Théâtre de la Croix-Rousse before moving in 1992 to what was then called the Théâtre du 8e. This stage, head of the network for dance in Rhône-Alpes, ensures a programming of national and international companies as well as the programming of young companies from Rhône-Alpes. It also hosts companies in residence in a special creation studio and has a reference documentary base on dance with a video library of more than 1000 filmed shows. 
Sign up to receive exclusive news and updates