Fanny Liatard & Jérémy Trouilh
Filmmakers
October 2021 → January 2022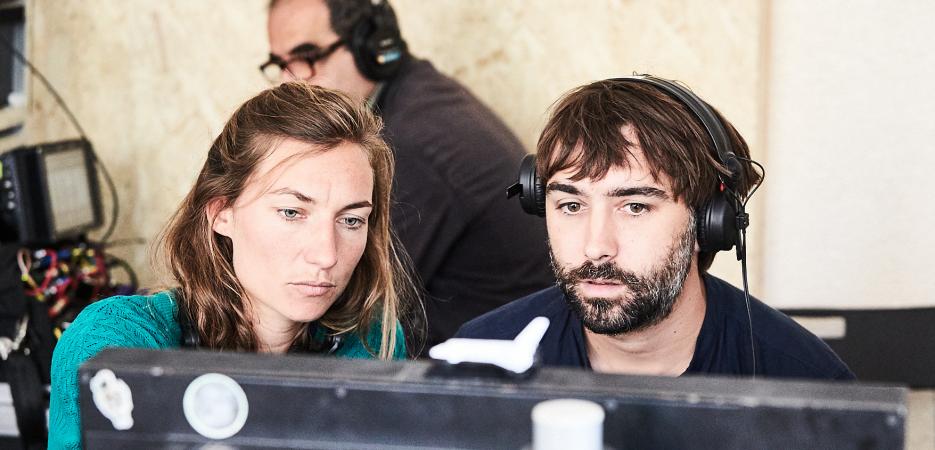 "Harlem is a rapidly evolving neighborhood and its communities have a history of resilience and resistance. We want to pay tribute to the strength of the collective in the daily lives of the inhabitants of these ever-changing low-income areas."
We became friends at Sciences Po, the Paris Institute of Political Studies. As part of our studies, we traveled to South America and to the Middle East to work on projects centered on urban issues within rapidly changing cities. Both of us are very much partial to stories tinged with magic realism, and when we returned to Paris six years ago we felt that it was time to begin telling our own.
We started off with a short fiction film, Gagarine, which we shot inside the eponymous red-brick apartment block that we wanted to use for a documentary project involving resident profiles. That housing project and its history inspired our tale of a resilient, young dreamer who will do whatever it takes to save his community. After several years working alongside the residents of the Gagarine housing project, we were ready to turn our short into a feature film that was produced by Julie Billy and Carole Scotta for Haut et Court (Palme d'or in 2008 for Laurent Cantet's The Class). During this time, we immersed ourselves in life within low-income neighborhoods and made two other short movies starring local residents, La République des enchanteurs, and Chien bleu (which won the UniFrance International Critics' award).
These allowed us to develop our filmmaking method, a combination of documentary and fiction. Using the same approach, we have begun writing our next feature film, Still I Rise, which will be set in New York and produced by June Films and Haut et Court.
Some years after studying together at Science Po, Fanny Liatard and Jérémy Trouilh realized that they both wanted to write and direct fiction films. After studying urban planning and spending several years in South America, they went on to make three short films tinged with magic realism, which were shown in competition at various festivals (César 2020, Sundance Channel, Message to Man, Flickerfest, Clermont-Ferrand, etc.). Their first feature, "Gagarine", part of the Official Selection of the Festival de Cannes 2020, tells the story of Yuri, a young man who views his housing project as a kind of spacecraft and attempts to save it from demolition. Shown in cinemas all over the world, "Gagarine" was one of five French films shortlisted for the Best International Film at the 2021 Academy Awards. It will be released in 2022 by Cohen Media in the US.
We are currently writing our second feature film, Still I Rise, which will be shot in English, in New York, and in a similar vein to Gagarine. Over the course of our three-month residency, we will be working closely with local organizations and residents, who will help enrich our plot and flesh out the characters.
All our films are tied to specific places; they question the urban, architectural, social, and cultural dynamics that exist within the shifting terrains. During our upcoming move to New York, we want to employ this immersive, documentary-style vision to further expand our perspective as fiction filmmakers.
Harlem is a rapidly evolving neighborhood and its communities have a history of resilience and resistance. We want to pay tribute to these communities, and to the strength of the collective in the daily lives of the inhabitants of these ever-changing low-income areas. Set primarily in Harlem, and also in Manhattan, our story explores the invisible borders separating these districts.
Our film takes place in a housing project. One of the goals of our residency is to find the right one for our film. In exploring the history and recent changes within different neighborhoods, we want to look at the way some residents form a strong cultural bond with their housing project. In the Gagarine project, where we shot our first film, the "community" had become increasingly fragmented over the years and eventually disappeared entirely. We are very keen to discover how residents support each other in the community and how they get by together in their everyday lives. We will also be looking at how certain obstacles are preventing young people growing up in these neighborhoods from achieving their full potential.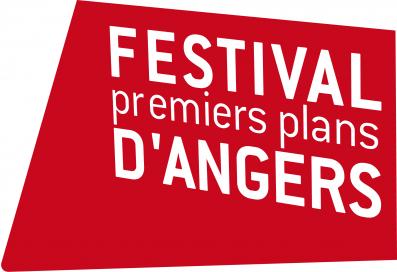 Festival Premiers Plans d'Angers
To reveal the new European filmmakers, to make discover the history and the cinematographic heritage, to emphasize the diversity of the European market, to form a new public for the cinema and to accompany the scriptwriters in their work of writing, such are the principal objectives of the Festival Premiers Plans d'Angers, recognized by the artists and the professionals, followed by a broad public and supported by many partners and personalities.

Founded in 1949 and strengthened thanks to its merger with TV France International in 2021, UniFrance is the organisation responsible for promoting French cinema and TV content worldwide.
Located in Paris, UniFrance employs around 50 staff members, as well as representatives based in the U.S., in China, and soon in Japan. The organisation currently brings together more than 1,000 French cinema and TV content professionals (producers, filmmaking talents, agents, sales companies, etc.) working together to promote French films and TV programmes among foreign audiences, industry executives and media.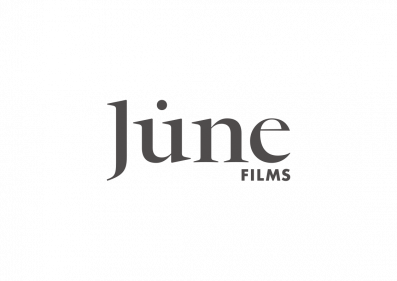 June Films is a production company co-founded by Julie Billy and Naomi Denamur. By combining their complementary expertise of the market and production skills, June currently develops, produces and co-produces innovative, socially committed and character-driven films with an international scope. June brings together a family of filmmakers met over the years and fosters the emergence of new talents while offering a modern production model.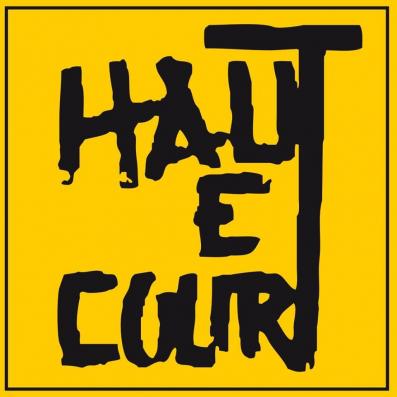 Haut et Court is an independent production company and distributor founded in 1992 with the aim of revealing and encouraging new talents – French and foreign. 
For over 25 years now our staff has steadily grown while never failing to assert its enlightened eclecticism and appetite for audacity.
Sign up to receive exclusive news and updates