Music Producer, Visual Artist
February-April 2023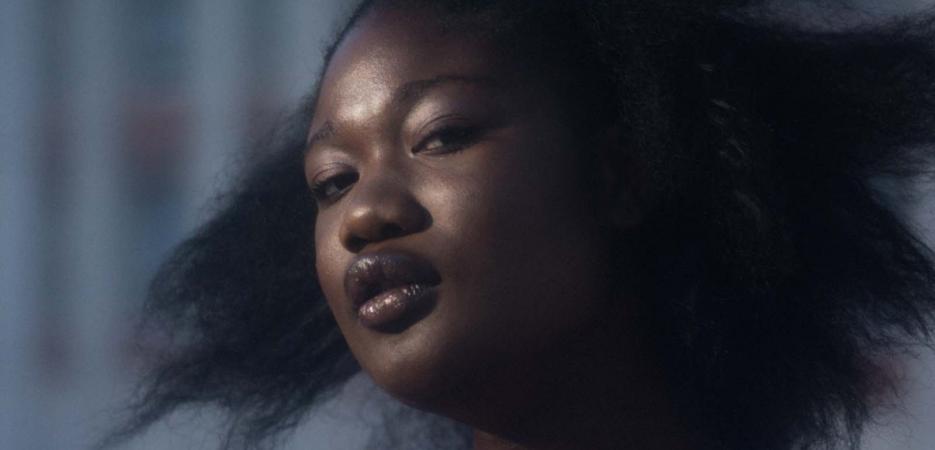 Chicago
Miami
New Orleans
"To what extent do movements that developed outside the dominant models manage to preserve their history?"
I like stories–listening to them and creating them. I like telling stories in every possible form: DJ sets, musical compositions, video installations, sculptures, performances, or even texts. This heterogeneous and radically interdisciplinary dynamic is what keeps my practice evolving.
My work touches on issues related to the collective memory of forgotten mythologies, be they ancient or ultra-modern. Faced with the deliberate obliteration of narratives outside the dominant model, I look out for the things that lie between the lines. My research focuses on the tones, textures, and visual vernacular of music, popular cultures, and visual arts, both inside and outside the African diaspora.
For several years now, I have been performing worldwide as a DJ and electronic music producer. Whether it's in my music Mere Noise (2019), Split EP (2019), released on the German label PAN, in my artistic performances, Love Mathematics (2021), RIP Aporia (2021) or Godspeed (2022), or in my video installations and sculptures, music is often the point of entry into my work–especially club music, with its regionalisms and specificities.
As a product of the black French working class, I am always paying tribute to its legacies and avant-gardism (in my video Collective Amnesia, for instance), while exploring the social, ethnic, and gender-related dynamics within that milieu.
Christelle Oyiri is a French interdisciplinary artist of mixed origin–Ivorian, Guadeloupean, and Martinican–born in the Paris region, where she lives and works. She has been performing around the world as a DJ and electronic music producer. Her work has been featured in several institutions, in France and abroad, such as the Centre Pompidou, Lafayette Anticipations, Haus der Kunst, Auto Italia (London), the Los Angeles Nomadic Division, the Musée Espace Arlaud (Lausanne), Ars Electronica (Austria) and HeK (Basel). She has recently completed a residency at Cité Internationale des Arts, in Paris, in partnership with the Art Explora Foundation.
I would like to explore the musical and performative traditions that permeate the American cultural sphere, and the tensions between Creolization and hybridity, on an itinerary that will take me from New Orleans to Miami and Detroit. This research will enrich my performances and my musical and visual approach. Furthermore, this residency will be conducive to a reflection on archiving and, later, the "museumization" of underground movements. To what extent do movements that developed outside the dominant models manage to preserve their history?
I shall begin by studying the Creolization inherent to cities such as Miami and New Orleans, at the crossroads of several cultures and music genres, such as New Orleans Bounce, Call-and-Response, Mardi Gras, Miami Bass, and Haitian Raboday. In Miami, I shall go out to meet contemporary art collectives and DJs of Caribbean origin, such as Masisi.
Then I'll look into the hybrid musical legacy of Detroit–the birthplace of the techno music genre, derived from the unlikely combination of funk and the cold, robotic groove of German groups such as Kraftwerk. I'll contact Underground Resistance, the legendary label that boosted the techno movement and initiated the world's first techno museum, and I'll meet with Detroit's former female mayoral candidate, Ingrid Lafleur, the founder of Afrofuturist Strategies.
Travel and exploration are central to the history of the United States, but also to my own artistic approach. Whether in terms of art, literature or music, black American culture has fascinated me since I was a child, for its ability to question and renew itself and draw strength from its activist political roots.
That culture is at the heart of my personal map, as I am descended from different shores of the Atlantic: from Africa to the Caribbean via Europe. The United States represents a synthesis of my own cultural mix–especially cities like New Orleans and Miami, strengthened by their Afro-Caribbean/Native American legacy but also by the recent immigration of the Haitian, Cuban, Jamaican, and Bahamian diasporas, among others.
In fact, their history contrasts with that of a city such as Detroit, which long represented an African American El Dorado (though my interest in Detroit, and New Orleans, lies in its ability to renew itself). Whether they endured brutal deindustrialization or natural disasters, their communities developed networks for mutual aid and safeguarding underground culture, which I would like to explore.

The brainchild of entrepreneur and philanthropist Frédéric Jousset, the Art Explora Foun-dation, which launched in November 2019, aims to close the cultural divide through a series of initiatives in France and abroad, drawing on new technologies and mobile systems open to everyone. It seeks to connect works with their audiences and to support new creation and innovation. The Foundation is supporting eight residencies for the inaugural season of Villa Albertine.  
Sign up to receive exclusive news and updates