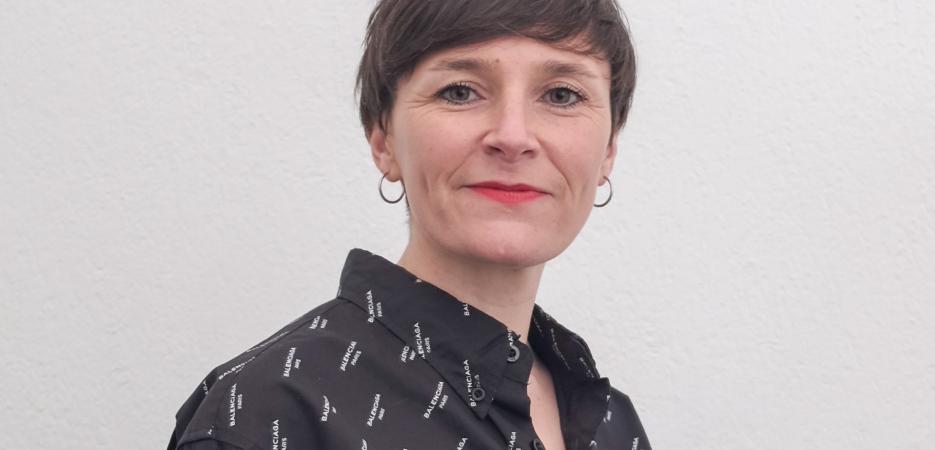 Los Angeles
New York
San Francisco
Through the research project 'Performer: A Persona' I would like further my research on Yvonne Rainer's interpretation and appropriation of French writings but in regard to feminist studies taking Monique Wittig and her literary works as a central basis.
My field of research and experiments lies at the intersection of visual and feminist studies. It centers on the history of forms of feminism in France and US imports of them under the "French Feminism" label. I am involved in cooperatives of independent researchers and focus on militant, autonomous research. I also explore language traits and forms of affect in art and try to thereby deconstruct the position of objectivity inherent to research. To do so, I adopt a cross-disciplinary approach to exhibitions that brings together references from literature, cinema, performing arts, and visual arts. For several years, I have worked with curators Karin Schlageter and Francesca Zappia on the SIX YEARS online research platform. This creative, cognitive, informative project honors Lucy R. Lippard's seminal work and pursues its explorations of use of dematerialization and digital technology in curatorial reflections.
Arlène Berceliot-Courtin is a curator, researcher, and independent writer involved in the IKT, CEA, AICA and ACD professional networks. In 2018, after spending ten years at the head of world-famous contemporary art galleries, she co-founded the curator-run space furiosa, a project devoted to research on art and curating. In 2019, she received a grant from the French Institute "Sur mesure" program, and conducted an initial study in the US on the interrelationship between nouveau roman objectivity and postmodern dance. Since 2011, she has been working with cultural sites and institutes, including the Centre national de la Danse, the Institut national d'histoire de l'art, Air de Paris, Galerie des Galeries, Artorama, the Bureau des arts plastiques, Gallery Weekend Berlin, and Manifesta in Marseille. 
How can we read, see, and—above all—exhibit Yvonne Rainer's work today? While American minimalism was growing, the choreographer and filmmaker dropped all desire for viewer neutrality, favoring instead the exploration of emotions at play in human, social, and sexual relations. Through the research project "Performer: A Persona," I would like to analyze the rationalization of her autobiographical information for political purposes and, through this, the deconstruction of codes used to represent a "female"—and later "afemale"—subject. After an initial study positing that the nouveau roman is a paradoxical vehicle of emancipation, this project furthers my research on Rainer's interpretation and appropriation of French writings, but in regard to feminist studies, taking Monique Wittig and her literary works as a central basis. To carry out this project, I have conceived a method that brings together both oral history, looking back at the period that marked the start of feminist and gender studies in the US, and field research in several archival collections. In this way, the project seeks to provide an original perspective on the path of an outstanding figure in North American experimental cinema.
As part of my residency in the US, I would like to explore several archival collections in New York. This stay will mark my first exploration of Monique Wittig's writings, notes, and letters in the Beinecke Rare Book Library at Yale University. I will also use this opportunity to go back to the archives of Yvonne Rainer at the Getty Research Institute in Los Angeles, and to visit her hometown of San Francisco, a place that is fundamental in the history of the LGBTQI+ community.

Centre national des arts plastiques (Cnap)
The Centre national des arts plastiques (Cnap) is a public institution under the French Ministry of Culture. It manages over 105,000 works from France's national contemporary art collection, the Fonds national d'art contemporain. It aims to support and promote artistic creation in France, and assists artists and art professionals with their projects.
Sign up to receive exclusive news and updates