Drummer, Composer
March - April 2024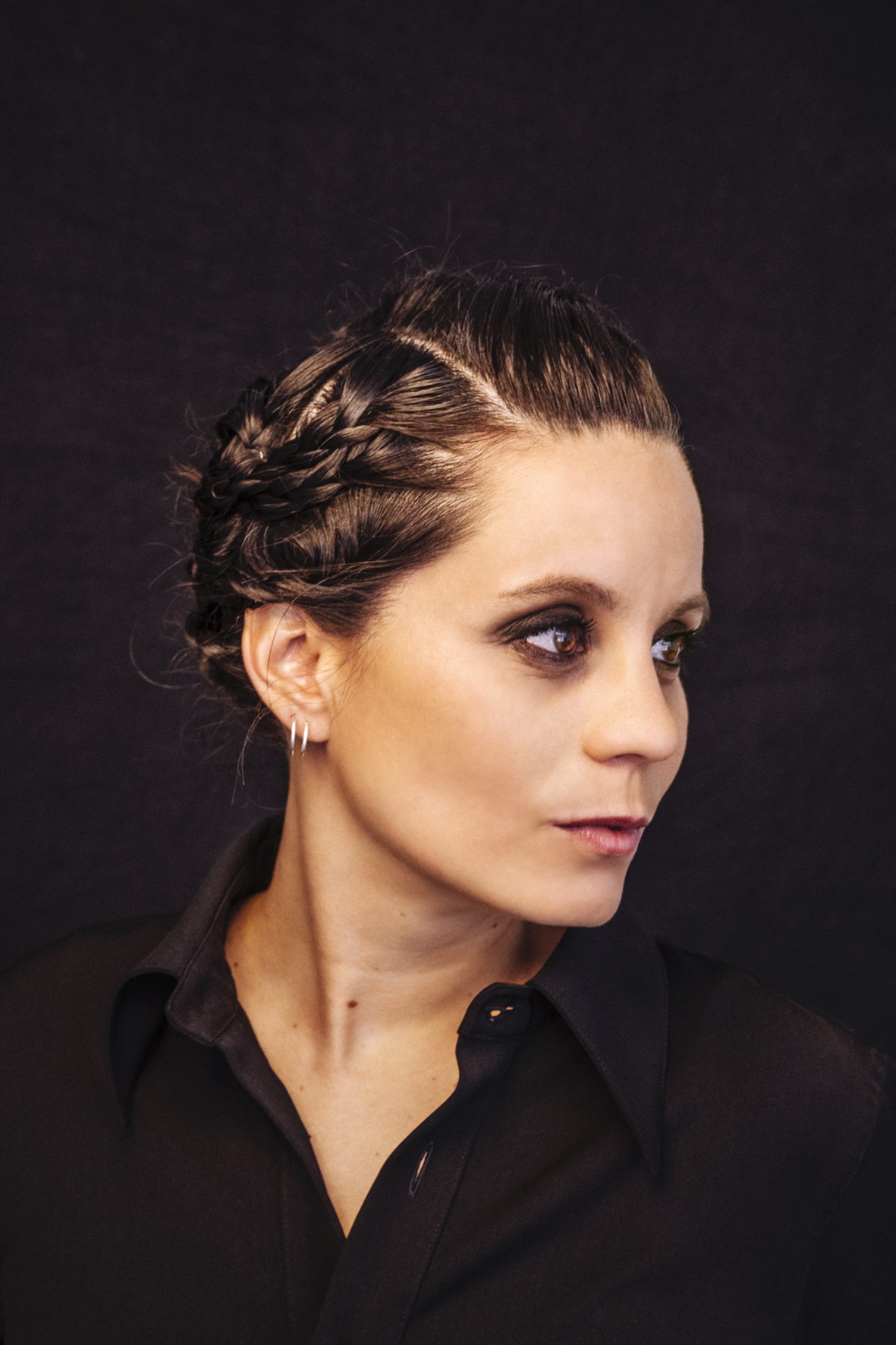 "Adopting a conscious stance toward my own history and trajectory, I hope to continue my study and initiation into Voodoo spiritualities through a deep dive into its practices in New Orleans and derivations in the Louisiana bayou."
I am a drummer, composer, and band frontwoman. I started playing music at the age of ten and have played professionally since I was nineteen. Early on in my career, several big names from the French and international music scene began calling upon me to perform various genres of music, which later helped me find my own voice. I have since performed under my own name in some fifty countries and recorded as the lead performer of nine albums.  
I love playing with different codes and styles, making it my point of honor to shatter boundaries and seek out specific alchemical reactions with the musicians in my bands. 
I draw my inspiration from travel, sounds of daily life, reading, contemporary creativity, ethnomusicological research, dreams, and anything that touches and moves me beyond the limits of genres, disciplines, geography, and history. 
Moreover, spiritual practices like shamanism, trance, and Voodoo have long been of particular appeal to me.  
On my album entitled Yôkai, I explored Japanese animistic traditions; on Circles, I questioned the themes of life cycles and reincarnations in Buddhist culture; in Fables of Shwedagon, I tapped into Burmese tales, legends, and beliefs surrounding nats (spirits); for Samâ, I took inspiration from the writings of the Persian poet Rumi and Sufism; and for S.H.A.M.A.N.E.S, I took an ethnomusicological deep dive into the shamanic practices of Haiti, Indonesia, Colombia, Mongolia, and Siberia. 
Anne Paceo is a Paris-based drummer and composer. Having played professionally since the age of nineteen, she graduated from the Conservatoire Paris Conservatory aged twenty-four, and has performed in some fifty countries to date. In 2011, Anne received her first Victoire de la Musique award with the title of "Newcomer of the Year," followed by two more in 2016 and 2019 as "Artist of the Year". She is the only musician in either of the ceremony's gender categories to have received this accolade twice. In 2021, she was named as a Knight of the Order of Arts and Letters (Chevalier de l'Ordre des Arts et des Lettres).
Adopting a conscious stance toward my own history and trajectory, I hope to continue my study and initiation into Voodoo spiritualities through a deep dive into its practices in New Orleans and derivations in the Louisiana bayou. I find that the music practiced in an area is always closely tied to that area's history, culture, and land. It is from this soil that a distinct sound, practice, instrument, philosophy, positioning, or new form of musical intelligence emerges. 
By studying the life and times of the core figure of Marie Laveau—a Francophone Creole woman, Voodoo manbo, and the third female Voodoo leader of New Orleans—I intend to immerse myself in and learn more about New Orleans Voodoo; the city's specific spiritual practices; and their associated influences, chants, and music. 
My source material will be encounters and exchanges—with musicians, ethnomusicologists, writers, museums (such as the Voodoo Museum, Backstreet Museum, and New Orleans Jazz Museum), members of community associations, and Voodoo practitioners—as well as readings, archive research, and jam sessions with the musicians of New Orleans and its environs. 
By intertwining tradition and currentness, I am hoping that my craft as a French jazz composer and drummer will be brought up against and steeped within its most profound sources. I regard this residency as a laboratory of inspiration, new music-writing, and perhaps even the beginnings of a multidisciplinary, Franco-American creative project. 
The region of New Orleans and Louisiana is the physical birthplace of jazz, where enslaved peoples from across the African continent crossed paths with dispossessed Indigenous Americans on the square once known as the "Place des Nègres." This land is also the cradle of complex realities born out of multiple heritages, violence, colonization, forced displacement, slavery, and systemic racism. All this has given rise to a culture of resilience, and to utterly unique artistic and spiritual practices that amalgamate influences from Indigenous, French, Spanish, African, Caribbean, and American traditions, among others. 
I am of the firm belief we can only truly grasp music when we experience it in the flesh; when we soak in the smells, landscapes, sounds, languages, and accents that forge it. As such, I intend to travel back in time to understand how the different communities of New Orleans—enslaved African, mixed-race, Choctaw, Caribbean immigrant, Houma, Chickasaw, and their descendants—have formed a new culture that is visceral, powerful, imbued with magic, and open to the unknown.  

Les Gémeaux is a « National stage » located in Sceaux (92). With its three halls, including a jazz club, the national stage offers a multidisciplinary programme based on three principal disciplines : theatre, dance and music. FESTIVAL JAZZ SOUS LES POMMIERS
Jazz and related music festival with 60 concerts and 38,000 spectators. The 43rd edition will take place from May 4 to 11, 2024 in Coutances / Normandy. We have an important residency and creation policy. Anne PACEO was one of them for 3 years, and we continue to support her.
Sign up to receive exclusive news and updates