Amala Dianor & Grégoire Korganow
Choreographer and Visual artist
April 2023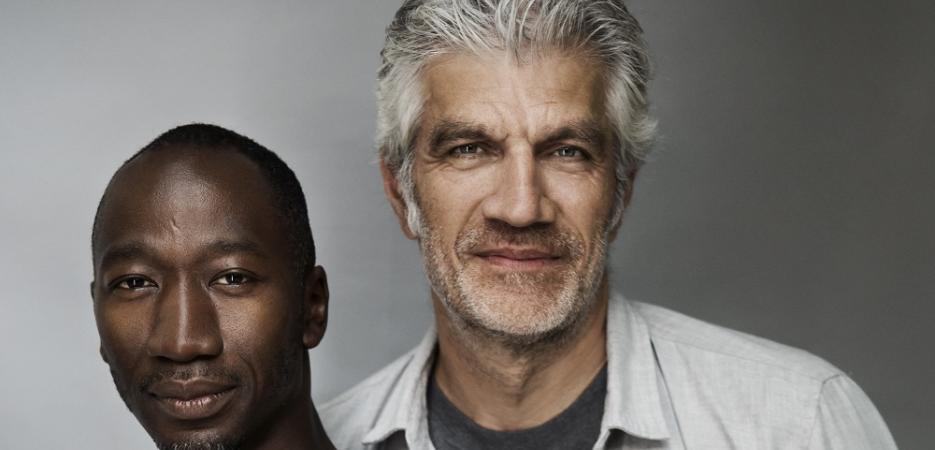 Performing Arts
Visual Arts
Atlanta
Chicago
Los Angeles
"We are interested in the way the new generation is adopting the codes of hip hop dance and transposing contemporary social tensions to create their own choreographic identity."
Amala Dianor
After working as a hip-hop dancer, I enrolled in 2000 at the school of the National Center for Contemporary Dance (CNDC) in Angers and then worked as a performer for choreographers of very different aesthetics: hip-hop (Farid Berki), neo-classical (Roland Petit), contemporary (Emanuel Gat, Abou Lagraa…) and Afro-contemporary (Georges Monboye). Since 2012, and after founding my own company, I have been creating my own pieces. Starting in 2014, I have been working closely with the electro-soul composer Awir Léon who has created the original music for my choreographic work.
Grégoire Korganow
Having worked as a documentary photographer, I decided in 2012 to dedicate myself to projects of personal interest. My series about French prison or the father-son duos are among my important photographic and film projects. My latest project, Proche, a series of photographs and recorded readings of inmates' letters was presented as part of Avignon Festival 2021. I also created a body of work involving live performance, notably with installations at Montpellier Danse, Chaillot-TNC, and also featuring circus performers such as Johann Le Guillerm and the choreographers Amala Dianor or Ioannis Mandafounis. My work has been published and my films have been featured as part of various festivals.
Via the DJ community, we want to meet dancers who are creating their own new dances. We are interested in the way the new generation is adopting the codes of hip hop dance and transposing contemporary social tensions to create their own choreographic identity. In the United States – the birthplace of the hip hop culture – we want to visit three cities and immerse ourselves in their festive undergrounds in search of innovative dance forms, new vocabularies, unusual styles, etc. We'll start in Chicago to experience the creative energy of its DJs, then head to Atlanta to meet and exchange with the black community (organized according to new concepts), and finally visit Los Angeles for a taste of the cultural avant-garde.
I started out in the 1990s, dancing hip hop and traditional Senegalese dances. Since then, I have continued to draw inspiration from urban influences. I know plenty about self-taught dances from all over the world, and now I would like to take the time to go back to the places where those dances originated, and experience the way they have changed. During this period of exploration in the United States, Grégoire Korganow will create an audio-visual collage encompassing the various geographies, flows, spaces, contexts, and codes in which the new dances I am looking for emerge. He will focus less on the dances themselves than on what they tell us about this "new world" and the people who compose it. The recording methods he uses will depend on the experience and could combine photography, sound recording, and video.
Some of the people we meet in the context of this research could be recruited as dancers for my next creation, entitled Dub, in partnership with Grégoire Korganow.
Dianor and Korganow plan to discover in three American Cities, Atlanta, Chicago and Los Angeles, the performers of a mutating dance field, embodying different styles and techniques such as whacking, dancehall, hell, jookin … and immerse themselves in these environments where the dances live (ballrooms, apartments, other living spaces, the streets).
This residency will provide the two artists with an opportunity to visit three very different cities, devote time to their joint project, and find their way in unfamiliar, sometimes impenetrable places. Their fragile but resolute quest will inspire their next creation.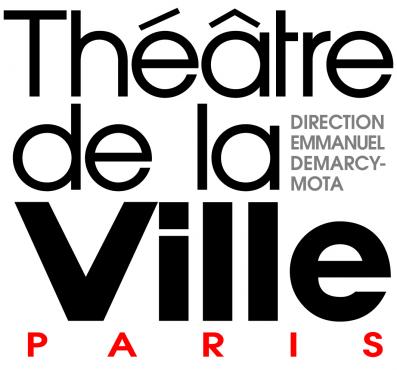 Théâtre de la Ville – Paris
Théâtre de la Ville – Paris entirely devotes its ressources to performing arts. It creates and promotes modern and contemporary, french and international pieces but it is also committed to supporting young artists and to pursuing the creation of artwork for audiences of all ages. Directed by Emmanuel Demarcy-Mota, every year Théâtre de la Ville – Paris presents more than 100 multidisciplinary artistic projects : theatre, dance, musics and shows for young audiences.
Sign up to receive exclusive news and updates