Composer
January - March 2023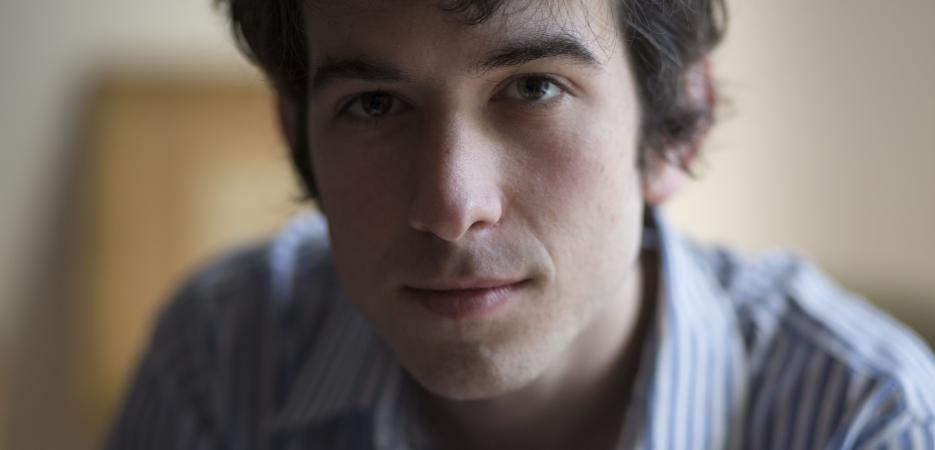 "My piece will revolve around key subjects of the transcendentalist movement, such as the relation between humans and nature, the importance of insight, inner experience and the aim for larger individual and collective spiritual consciousness."
I'm an Argentine composer, working mainly in Europe and my home country. I write symphonic and chamber music, as well as works for voice. I'm deeply interested in spirituality; my pieces are usually inspired by mystic poetry from the East and West. I'm currently a PhD candidate at King's College London, under the supervision of George Benjamin and Edward Nesbit. My thesis revolves around the relation between sacredness and ritual in modern composition. It explores as well how light, a universal symbol for transcendence; can be expressed through sound in various forms. In this sense, writing an orchestral cycle about light has been crucial for this specific research and, on a broader scale, my artistic path. This cycle includes O Nata Lux (written for Haydn Orchester and Kent Nagano), El Río de Luz (written for LA Phil and Gustavo Dudamel) and three works which are part of my residency at the Orchestre National de Lille: Sinfonía del Cuerpo de Luz, Concierto para piano "Luz de lejos" and Sinfonía no. 2 "Mysterium".   
Alex Nante (1992, Buenos Aires, Argentina) is one of the most significant Latin American composers of his generation. In his work, ranging from solo to orchestral pieces, there persists, on one hand, a nocturnal and dreamlike atmosphere; on the other, an attempt to access a spiritual realm.  
Alex Nante's works have won several distinctions and prizes, such as four first prizes in orchestral composition: Premio Nacional, Île de Créations, Guillermo Graetzer and Daegu Contemporary Music Orchestra. His orchestral work Helles Bild won the second prize of the "Basel Composition Competition" and his "Estrella de la mañana" the "Prix de composition de la Fondation Salabert". 
Alex Nante received the "Gisela Timmermann" grant from the Mozarteum Argentino and the Ibermúsicas grant for composers. He is a laureate of Fondation Banque Populaire, Académie Musical de Villecroze and Académie des Beaux-Arts – Institut de France. 
His music is edited by Durand/Universal Music Publishing Classical and Éditions Henry Lemoine. 
During my residency, I will work on a new orchestral piece inspired by the poems of Ralph Waldo Emerson, a key figure in the American transcendentalist movement. His writings, alongside the music of Charles Ives – an Emerson admirer – will inspire my piece, which will revolve around key subjects of the transcendentalist movement, such as the relation between humans and nature, the importance of insight, inner experience and the aim for larger individual and collective spiritual consciousness. My interest for his writings was triggered during my studies at the Paris Conservatory, where, for my "Prix d'Analyse", I wrote a thesis analysing the relationship between his works and the composer Charles Ives. I identified technical and aesthetic elements that related the "Concord" Sonata and Emerson's essays. In the first movement of the sonata, Ives seeks to translate into music the key ideas of the great American philosopher. Charles Ives offers a music of contrasts where the simple and the complex, the folkloric and the academic, the consonant and the dissonant, the sensual and the spiritual coexist – contrasts that seem to relate to the American ethos. The singular approach of Ives in relation to the spiritual writings of Emerson inspires my work enormously and makes me want to immerse myself more in this universe. I would like to express some of these contrasts, as well as elements and symbols of transcendentalism, in an orchestral work that could contain them in an organic and personal way. 
For my residency, I will be in New York, since I am attracted to its vast cultural dynamism, particularly in music and literature. Visiting museums, cultural centres, exhibitions, concerts and meeting New York performers and composers would be extremely stimulating for my artistic work. Furthermore, it would be particularly inspiring to have the opportunity to visit the Charles Ives Studio and the Ives exhibition of the American Academy of Arts and Letters in New York. 
Sign up to receive exclusive news and updates