Announcing the 2024 Villa Albertine Residencies
Art & Design, Books & Ideas, Film & TV, Museums & Heritage, Music, New Media, Performing Arts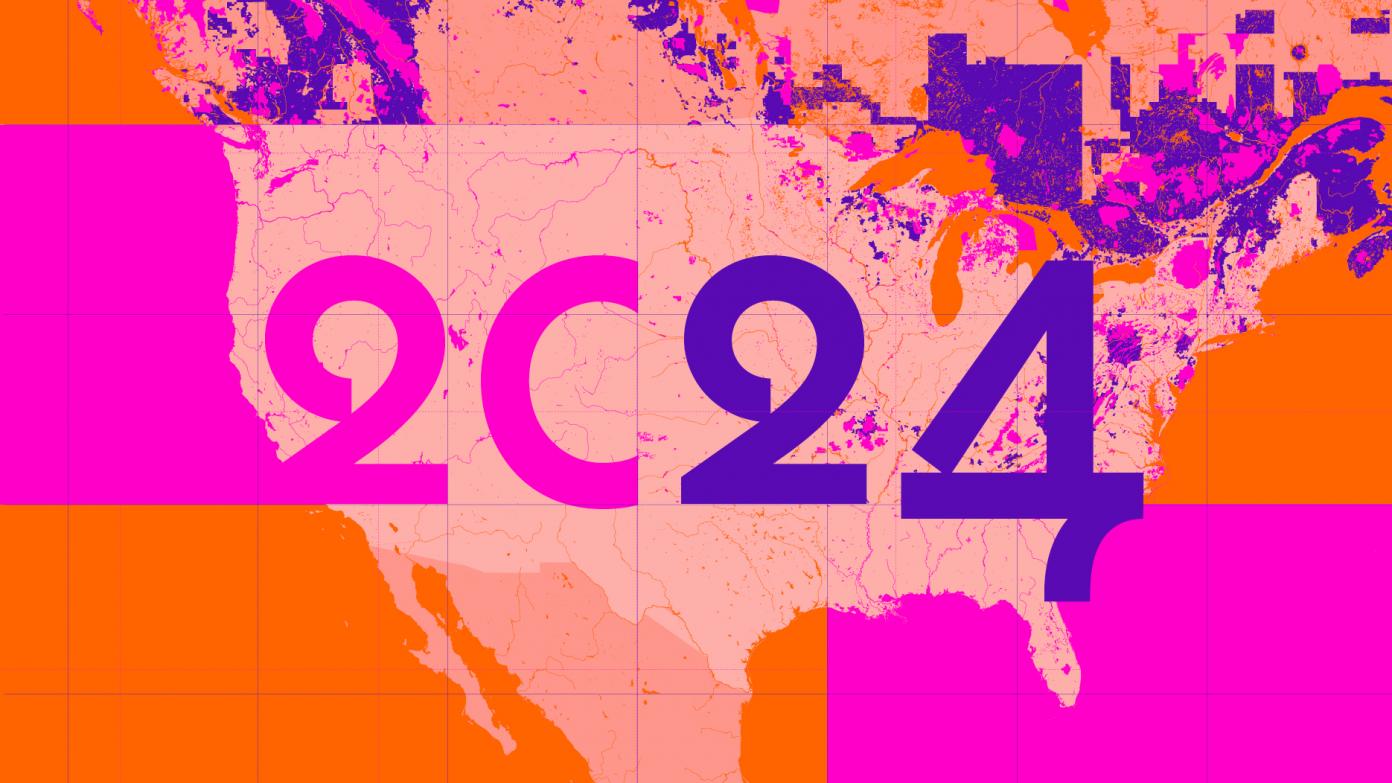 The international creatives will embed across 26 US cities for custom-designed research residencies focused on today's great global issues.
Click here to read the article in French.
Villa Albertine announced the 50 projects selected for its multidisciplinary residency program. Throughout 2024, international creatives will embed in 26 US cities for one to three-month exploratory research expeditions. In line with Villa Albertine's mission to support a global exchange in arts and ideas, each of the residency projects selected for 2024 brings a unique creative perspective to the great issues of our time: from California wildfires and rising sea levels that threaten the shores of Miami and Louisiana, to the repatriation of African art held in the United States and exploratory space laboratories in Texas.
Villa Albertine reinvents the traditional residency model. Rather than welcoming all residents to a single location, Villa Albertine, which launched in 2021, custom designs each residency depending on the project needs. In the American geography of their choice, residents are connected with bespoke accommodations, partners, and materials. Villa Albertine residencies are exploratory; the emphasis is on meaningful engagement with the American environment and the conception of new ideas, rather than the production of a completed work. On this model, over the last 18 months 160 residents have already been welcomed to 50 US cities.
The residents selected for 2024 are diverse in age (21 to 58), race, gender, and nationality (representing 15 countries). Equally diverse are the residents' projects. Exploring ancestral handcraft and its implementation with modern technology, Joseph Arzoumanov-Dhedin plans to develop his experimental practice of gold embroidery through exchange with the creative and tech industries in Boston. Author Céline Minard will study the Los Angeles River rehabilitation project to inform a literary imagination of the city re-immersed in the species that have been alienated from it. Working with the Black stand-up scene in Chicago, composer Christophe Chassol and Boris Memmi will explore the musicality of the spoken word in African American Vernacular English. For her next documentary, Johanna Makabi will follow the career of a young African-American ballerina and her fight to reclaim the land of her ancestors. Incoming resident Julia Bourdet will travel cross-country by bike and train to capture an America gripping with the effects of climate change. The full selection list is below.
Jury chair Glenn D. Lowry said, "In little under two years Villa Albertine has created a residency program for the 21st century. Decentralized and bespoke, it operates at a scale that is both remarkable and unique, nurturing connections between hundreds of residents and as many American professionals, on a countrywide scale. It is a compelling model that enables a broad range of residencies and projects across the United States that bring a refreshing approach to contemporary issues."
"We were honored to receive a record number of applications this year, and of exceptionally high quality. This enthusiasm to explore different perspectives and geographies as part of the conception of new work is exactly what we set out to support when we flipped the traditional residency model on its head. It's no longer the artist's job to adapt to the institution, but rather institutions, and especially residencies, that can and should adapt to artists' specific needs and desires, helping them explore artistic territories never seen before," said Gaëtan Bruel, Director of Villa Albertine.
Residency applications were open to creators, researchers, and culture professionals of all nationalities from November 22, 2022 to February 1, 2023. In total 715 applications were received. Local expert committees in each of Villa Albertine's 10 hubs convened last month to determine a shortlist. The final selection was made by an international jury chaired by MoMA President Glenn D. Lowry and comprising Director of Villa Albertine Gaëtan Bruel, writer, publisher, and former Villa Albertine resident Adrien Bosc, BAM President Gina Duncan, Film at Lincoln Center President Lesli Klainberg, Centre Pompidou President Laurent Le Bon, and President of the Institut français Eva Nguyen Binh.
Read the full jury report here.
Alongside the main call for applications, certain residents will be selected through special initiatives and partnerships. For example, the winners of certain annual art awards, including the Prix Marcel Duchamp, Prix AWARE, Recanati-Kaplan Prize, Sarr Prize, and Beauford Delaney Grant, will also earn a Villa Albertine residency.  Since the creation of Villa Albertine, the Bettencourt Schueller Foundation has additionally supported all of the Art and Design residencies, selected within the framework of the general and discipline-specific calls for applications.
A multi-year partnership with the Ford Foundation ensures ongoing, dedicated support for residents from the African continent. Five of the residents for 2024 were selected through this separate call for applications. The selection jury for these residencies included Joy Bivins, Director of the Schomburg Center for Research in Black Culture, Thelma Golden, Director and Chief Curator of The Studio Museum in Harlem, Jay Pather, South African choreographer, curator, academic, and 2023 Villa Albertine resident, and Felwine Sarr, Senegalese academic, musician and writer.
Applications for Villa Albertine's 2025 residencies will open this fall.
The residency program is made possible in partnership with The Albertine Foundation, thanks to the support of Friends of Villa Albertine, the French Ministry of Culture, the Institut français, The Florence Gould Foundation, Fondation Bettencourt -Schueller, The Ford Foundation, Fondation Louis Roederer, and Fondation diptyque.
Villa Albertine's 2024 Residencies
Craft and Design 
Joseph Arzoumanov-Dhedin – Boston
Jean-Marc Bullet – New York
Garance Maurer – San Francisco
Juliane Morel – New York
Céline Salomon – New York
Film and New Media 
Davy Chou – Chicago
Farah-Clémentine Dramani-Issifou – Boston & Cambridge
Guillaume Giovanetti & Çağla Zencirci – Washington DC
Philippe Lacôte – New York
Mathilde Lavenne – Austin, Corsicana, Houston & Marfa
Johanna Makabi – Dallas, Lafayette & New York
Jamal Ouazzani – Los Angeles
Lucas Roxo – Chicago
Gastronomy 
Corentin Poirier-Martinet – San Francisco
Literature 
Julia Bourdet – Chicago & San Francisco
Diaty Diallo – Atlanta, Chicago, Detroit, Memphis, Miami, New Orleans & New York City
Pierre-Emmanuel Lyet – New York
Céline Minard – Los Angeles
Karim Oyarzabal – Houston
Anne Pauly – Appalachia
Marine Schneider – Baton Rouge, Lafayette & New Orleans
Museums and Heritage 
Miren Arzalluz – New York
Claire Houmard – Quinhagak Alaska
Wambui Kamiru Collymore – Boston, Detroit & Washington DC
Music 
Selorm Attikpo – Atlanta
Julian Babou & Sonny Troupé – Miami
Jean-Philippe Billmann – Boston
Christophe Chassol & Boris Memmi – Chicago
Olukemi Lijadu – Chicago
Anne Paceo – New Orleans
Ngnima Sarr aka T.I.E. – Atlanta
Performing Arts 
Quentin Cabocel, Violaine Fimbel & Julie Le Corre – Los Angeles & New York
Penda Diouf – New York
Nach – Los Angeles & San Francisco
Dalia Naous & Marik Renner – Miami
Social Sciences and Humanities
Lydia Amarouche – Atlanta, Los Angeles & New York
Eric Lenoir – Honolulu, Portland, & San Francisco
Visual Arts 
Younes Baba-Ali – New York
Louisa Babari – New York
Oliver Beer – New York
Lune Diagne – New York
Assia Drame – Chicago
Aboubakar Fofana – Atlanta, Charleston, New Orleans, New York, St. Augustine & Washington DC
Geoffroy Mathieu – Atlanta
Arash Nassiri – Los Angeles
Marie Sommer – Washington DC
For an overview of all upcoming residency projects in 2024, see the Residents' Presentation here.
Sign up to receive exclusive news and updates